For overall health, lean protein is a must in the regular diet. Among many plant and animal based choices, tofu vs chicken is also another epic dilemma for lean protein. 
As a nutritionist and fitness enthusiast, I will break down the differences between these two healthful foods. I will also use my expertise to answer the question: Which is healthier tofu or chicken?
Tofu vs Chicken: A Fierce Competition for Being Best
Let's move ahead with an overview at the nutrients and outcomes of tofu vs chicken: 
MAIN INGREDIENTS
Tofu

Soybeans & Water

Chicken

Fowls

TASTE AND TEXTURE
Tofu

Mild & Soft

Chicken

Subtle, Soft & Chewy

RECOMMENDED QUANTITY
Tofu

150-200 grams

Chicken

150-200 grams

CALORIES
Tofu

76*

Chicken

165*

CARBOHYDRATES
Tofu

1.9 g*

Chicken

0 g*

FAT CONTENT
Tofu

4.9 g*

Chicken

3.57 g*

PROTEIN CONTENT
Tofu

8 g*

Chicken

31 g*

CALCIUM CONTENT
Tofu

350 mg*

Chicken

15 mg*

FIBRE
Tofu

0.3 g*

Chicken

0 g*

NUTRITIONAL DIVERSITY
Tofu

Very Good

Chicken

Very Good

BEST TIME TO EAT
Tofu

Morning & Noon

Chicken

Noon

DIGESTIBILITY
Tofu

Good

Chicken

Average

ORAL & BONE HEALTH OUTCOME
Tofu

Very Good

Chicken

Good

ALLERGY FRIENDLINESS
Tofu

Average

Chicken

Good 

ENVIRONMENTAL FRIENDLINESS

Tofu




Positive

Chicken

Negative

VERSATILITY
Tofu

Excellent

Chicken

Excellent

VEGAN FRIENDLINESS
Tofu

Yes

Chicken

No
*Source: USDA; Quantity defined is 100 grams
What Goes in to Prepare Tofu vs Chicken?
Originated in East Asian Countries, Tofu is basically coagulated soy milk. It is also known as "Bean Curd". You can get it from the store or can prepare it at home without much hassle.
On the other hand chicken is meat of hens and roosters. It is one of the most common and popular meats throughout the world. Each body part fowl has different nutrient levels though for comparison purposes I have used chicken breast here.  
Tofu vs Chicken Taste and Textural Differences 
Both chicken and tofu are neutral in taste. They are like blank canvases which you can paint in any flavor. In terms of texture, tofu is soft whereas chicken is chewy and elastic.  
Tofu comes in many different textures from silken to extra firm. Tofu made with nigari salt will be a little bitter than the one which is made of gypsum. 
What Is the Recommended Quantity of Tofu vs Chicken Per Day?
Tofu and chicken are nutrient dense protein sources, which the human body needs on a daily basis. Each individual requires a different amount of protein based on their age, weight and gender etc. 
However, there are recommended ranges of consumption for tofu and chicken. You can have almost 1 and 1 ½ cup of chicken every day. Similarly, tofu can also be consumed this much per day.  
Know the Difference Between Tofu vs Chicken Calories
In terms of calories, there is a substantial difference between tofu and chicken. Chicken contains more calories compared to tofu. 
If you are looking for a low calorie protein source then tofu is a better pick for you over chicken.  Though, instead of avoiding chicken completely, adjust the quantity according to caloric needs. 
Tofu vs Chicken Carbs: Compare the Quality and Quantity
Carbohydrates or carbs provide us with energy that is required to support bodily functions and physical activity. However, for carbs, instead of quantity, quality of carbs matters more.
Tofu is a low carb food whereas chicken is a no carb food. Though, carbs in tofu are considered healthy carbs which mostly come with fiber.
Tofu or Chicken: What to Pick for Less Fat?
Chicken has less fat than tofu but here we must consider the quality of fat which they both provide. Compared to chicken, tofu has less saturated fat which is considered as unhealthy fat. 
Tofu and chicken contain almost the same amount of omega-3 and omega-6 fatty acids which are good fats. 
However, chicken has more cholesterol than tofu. This proves that tofu has more healthy fat compared to chicken. 
Is Tofu or Chicken Better Protein?
In the table above, we can easily observe the significant difference between tofu vs chicken protein. Chicken is indeed a better source of protein in terms of quantity of protein and it is also a complete protein source. 
Tofu is made of soybeans which is one of the few plant based sources of complete protein. This makes tofu a complete protein. Though, our body absorbs slightly more protein from animal sources compared to plant based. 
How Different Tofu vs Chicken as Calcium Source?
Human body requires calcium for multiple purposes including maintaining and building bones.  However, each age group needs different amounts of calcium. 
Children aged between 9-18 years, pregnant and post menopausal women need it in higher amounts. 
Tofu contains more calcium than chicken. One of the reasons behind this difference is calcium sulfate, which is used as a coagulant to prepare tofu. 
Tofu or Chicken: Which Contains More Fiber?
Animal products don't contain dietary fiber, which is a major draw back. On the other hand, plant based foods are excellent sources of fiber
Fiber is a type of carbs which assist to maintain your bowel health. It also lowers your cholesterol level and controls blood sugar level. Tofu is fiber rich food whereas chicken has no fiber. 
Nutritional Diversity: Which Is Healthier Tofu or Chicken?
We have already discussed macronutrients of tofu vs chicken, now let's take a look at vitamins and minerals which are called micronutrients. 
In terms of vitamins, tofu and chicken have the same amount of vitamin C, vitamin E and vitamin K. Tofu has more vitamin A, whereas chicken is richer in vitamin B12 and vitamin B6. 
If we look at minerals then tofu contains a higher amount of iron, copper and manganese. Chicken has more zinc, magnesium and potassium. We can say both of them are highly diverse nutrients. 
Tofu vs Chicken: Best Time to Include Them in Your Diet?
In most of the East Asian countries such as China, Japan and Korea, tofu is included in breakfast. It gives you essential nutrients without adding much calories. 
On the other hand chicken is a protein dense food and high in calories. Afternoon are best to have chicken with lunch. This will give the body ample time to digest it. 
Is Tofu Easier Than Chicken for Digestion?
Compared to chicken, tofu is more gut friendly. Tofu contains fiber which helps the body to break it easily. On the other hand chicken is not fibrous, and the body takes time to digest it. 
Also, chicken is a protein rich food, which is digested slowly. If you often feel constipated then tofu is a better pick for you in comparison to chicken. 
Tofu or Chicken: A Better Pick for Your Oral and Bone Health
Compared to tofu, chicken is a richer source of protein which is crucial for strong bones and teeth. Hence when talking about tofu vs chicken for bodybuilding, chicken is a better pick than tofu. 
Besides that, tofu and chicken contain calcium, magnesium, zinc, phosphorus, potassium and copper, which play an important role in strengthening the bones and teeth. It makes both of them equally beneficial for teeth and bones. 
Tofu vs Chicken: Which is More Allergic?
Soy allergy is one of the most common food allergies throughout the world. If you are allergic to say, it is better to avoid all soy products including tofu. 
Chicken allergy is not that common. However, if you are allergic to eggs then you may face the same symptoms after consuming chicken. 
How Differently Tofu vs Chicken Can Be Used in the Kitchen?
Tofu and chicken both can be used in various ways and can be added in many recipes like fried rice, curries, soups, salads etc. 
I will emphasize here to choose healthy cooking methods like grilling, baking or roasting over frying for both of them. 
Often people ask "Is Tofu More Expensive Than Chicken?" I would say that since it is still not that common in Western countries, it is a bit pricey. 
Also, meat production gets subsidies which reduce its cost further. However, in East Asian countries it is cheaper than chicken. 
Environmental Impact of Tofu vs Chicken
Global warming and climate change make it crucial to watchout the FoodPrint of your meal. Foodprints of any food consist of its carbon footprints, toll on natural resources and food production practices. 
Compared to animal based products, plant based foods have lower FoodPrints which makes them a sustainable option for the environment. 
A Vegan Ally Option: Tofu or Chicken
Many people are turning vegans for health, environmental and social reasons. They don't eat or use any animal based products like poultry, meat, milk etc. 
This means chicken can't be part of the vegan menu whereas tofu certainly can be. This growing trend is one of the most important reasons for plant -based food industry growth. 
After reading all the details you might think "Can Tofu Replace Chicken?"
I will say that tofu is an excellent source of lean protein just like chicken. Since tofu is an animal free meat alternative, people often replace it with chicken. 
In conclusion, I would say that adding a variety of foods is the key to get all essential nutrients. So if you don't have any specific preference add tofu and chicken both to your regular diet.  
If you need any other clarity about tofu vs chicken, reach out to me through writing in the comment section. I will get back to you on that ASAP.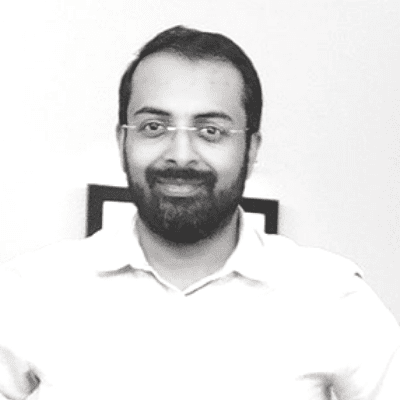 Hi! I'm Integrated Nutrition Coach Rohit Panwar. I hold twin Certifications from IIN, New York & SAFM, Massachusetts. I am a passionate vocalist of holistic lifestyle and have fully committed the past several years to educate & empower people towards their wellbeing. Despite a successful yet hectic corporate stint of 21+ years, I have prioritised nutriment in my life. I truly hope my personal journey from illness to wellness helps everybody reading this forge their own path.