Want to include avocado in your vegan breakfast?  In this blog, I bring you my top favourite tried and tested vegan breakfast ideas with avocado.  
Avocado is a true nutritional powerhouse, packed with good fats, fibre, and a range of vitamins and minerals. Not only is it a great addition to any vegan diet, it's also incredibly versatile and can be used in a variety of breakfast recipes. 
23 Creamilicious Vegan Breakfast Ideas With Avocado  
So, let's delve straight into the best uses of avocado for breakfast. These are easy to make, delicious, and will keep you fueled for the day ahead – 
1.
Avocado, Peanut Butter & Banana Sandwich: Quick, Delightful & Simple Vegan Breakfast Option
An avocado, peanut butter & banana sandwich is a great way to incorporate avocado into a classic dish. The combination of creamy avocado, nutty peanut butter, and sweet banana creates a satisfying and flavourful meal.
Packed with good  fats, protein, and fibre, this sandwich is perfect for a quick and easy breakfast option.
2.
Veggie Breakfast Burrito: Creamy, High Protein Vegan Option with Avocado
Packed with healthy veggies and plant-based protein like tofu, this breakfast burrito is perfect for a busy morning. Adding avocado not only gives a creamy and delicious taste, but also provides a nutritious boost with its good fats and fibre.
Easy to make and transport, this burrito is a great way to start the day. It can also be customised into a high protein vegan breakfast option by adding in protein sources 
3.
Avocado Quinoa Frittatas: Savoury Vegan Breakfast Option For a Nutritious Start
These frittatas are made with quinoa, chickpea flour, and a variety of veggies like bell peppers, onions, and spinach, making them a good source of protein, fibre, and vitamins.
Adding mashed avocado to the batter not only gives a creamy and rich taste but also provides a healthy dose of good fats. These frittatas can be easily made ahead of time and reheated.
4.
Avocado Fruit Toasts: Refreshing Vegan Breakfast That Can Be Put Together in Minutes
The best thing about avocado toasts is that you can experiment with the toppings. One delicious way is by adding fruit. Just smash a ripe avocado over a toast.
To this add slices of your favourite fruit like strawberries, blueberries, bananas, etc. You can drizzle on this ome maple syrup and sprinkle some seeds for an extra crunch. 
Other Popular Breakfast Ideas For Those on a Plant Based Diet
| Quick Easy Vegan Breakfast Ideas |
| Vegan Breakfast Without Tofu |
5.
Avocado Lettuce Wraps: Super Light & Weight Loss Friendly Vegan Avocado Breakfast Idea
Avocado Lettuce Wraps are a fresh meal option that's easy to make and perfect for a light breakfast.
These wraps are made with large lettuce leaves (butter lettuce or romaine), that are filled with diced avocado, tomatoes, red onions, and  other veggies. The combination of crisp lettuce and creamy avocado makes for a refreshing and satisfying bite. 
6.
Black Beans & Avocado Tacos: Mouthwatering Morning Treat for Vegans
These tacos can be made using black beans, diced avocado, red onions, and other veggies, such as bell peppers or corn. The combination of creamy avocado and savory black beans creates a creamy  filling.
You can customise with your favorite toppings, such as fresh salsa or cilantro, and serve served on either soft or hard taco shells. 
7.
Green Smoothie Bowl: Vegan Breakfast Idea With Avocado That Is Luscious and Delicious
This vegan breakfast bowl is high in vitamins, minerals, and antioxidants, making it a great way to start your day. To make this, blend together spinach, kale, avocado, banana, and almond milk.
Now pour this smoothie into a bowl and add in toppings such as chia seeds, nuts and freshly cut fruit. 
8.
Grilled Avocado Sandwich: Satisfying, Simple and Nutritious Morning Starter 
This breakfast option is another easy and quick vegan breakfast ideas with avocado. Start by mashing ripe avocado and seasoning it with salt and pepper.
Spread it onto two slices of bread and add in your favorite veggies, such as sliced tomato, cucumber, and red onion. Drizzle with olive oil or a vegan spread of your choice, and grill in a sandwich press or on a skillet. 
9.
Avocado Brioche: Luscious Plant Based Indulgence for Breakfast
Avocado Brioche is a delicious and indulgent bread that's perfect for breakfast toasts and sandwiches. This bread is made with a buttery and rich brioche dough that's mixed with mashed avocado, giving it a vibrant green color and a subtle avocado flavour.
The addition of avocado not only makes this bread more unique and flavourful, but also adds some nutritional value.
10.
Chocolate Avocado Muffins: Bake Ahead for a Morning Dessert- Like Treat 
A healthier version of a classic chocolate muffin, these muffins are made with mashed avocado, which replaces the need for butter or oil, and makes them rich and moist.
I like to customise these muffins by adding in chopped nuts or dried fruit. This only only improves the texture but also makes the muffins more flavourful and nutritious.
11.
Tofu-Veggie Avocado Scramble: One of the Best High Protein Vegan Avocado Recipes 
Tofu-Veggie Avocado Scramble is a hearty and nutritious breakfast option that's packed with protein and veggies. This scramble is made with crumbled tofu, sautéed veggies like bell peppers, onions, and spinach, and diced avocado.
The tofu adds a good source of plant-based protein, while the avocado provides good fats and a rich, creamy taste. This scramble can be seasoned with your favorite herbs and spices, such as garlic powder or turmeric, to make it even more flavourful. 
12.
Avocado Spinach Smoothie: Easy Avocado Breakfast Ideas for Vegans That Even Kids Will Love
This is a refreshing and nutritious drink made with fresh spinach, ripe avocado, frozen fruit, and a liquid base. It's a great way to add more greens to your diet while enjoying a satisfying drink.
The smoothie can be easily prepared in just a few minutes using a blender, making it a convenient option for busy mornings. 
13.
Veggie Quinoa Avocado Bowl: My Favourite Choice for Avocado Breakfast Without Bread
Quinoa is a crucial food item in the diet of many vegans as it's rich in protein and high in fibre. By adding veggies like bell peppers, zucchini, and cherry tomatoes and avocado, it can create a wholesome and nutritious breakfast bowl.
You can top your bowl with a light dressing and top with mixed seeds to enhance its flavour and nutritional content.
14.
Avocado & Veggie Salad: Great Way to Begin the Day for Veggie Lovers
This is a fast and effortless vegan breakfast option that incorporates avocado in a delicious manner. To make this salad, you'll need ripe avocado, mixed greens, cherry tomatoes, cucumber, red onion, and lemon juice.
Additionally, you can toss in some seeds for added flavour and nutrients. 
15.
Avocado & Chickpea Toast: A Simple Vegan Avocado Breakfast Toast Idea That Is High on Protein 
Avocado toast is an easy, speedy, and delectable high-fibre vegan breakfast option. Incorporating chickpeas into the mix not only boosts the fibre content but also increases the quantity of high-quality protein.
A couple of these toasts will keep you full and satiated until lunchtime, effectively keeping hunger pangs at bay.
16.
Veggie Avocado Sandwich: Loaded With Nutrition This Customisable Breakfast Option is a Hit
An avocado sandwich is a creamy and satisfying breakfast option that offers an abundance of vitamins, minerals, protein, and fibre. To prepare this sandwich, simply mash an avocado and spread it over a slice of toast.
Then, add a layer of your favorite veggies such as cucumber, lettuce, onions, and tomato. For an extra boost of protein, include a layer of sprouts.
17.
Veggie Avocado Toast: Another Plant Based Breakfast Toast For Busy Mornings
Avocado toast with veggies is as simple as it sounds. Simply toast slices of whole grain bread and top them with mashed avocado. To this add your favourite sliced vegetables such as diced tomatoes, radish, pickled onions, etc.
Season with salt, pepper and herbs. Additionally, you can add  some seeds for extra nutrients and crunch.
18.
Avocado Fruit Salad: A Vibrant Breakfast Option for Days You Don't Want to Munch Much
Avocado fruit salad is an excellent breakfast option for vegans looking for a quick and easy meal. To make this salad, simply dice up ripe avocado and mix it with your choice of fresh fruits, such as berries, mango, kiwi, and pineapple.
The creamy texture of the avocado complements the sweetness of the fruit, making for a delicious combination packed with essential nutrients.
19.
Sweet Potato Avocado Breakfast Bowl: A Vegan Nutritious Savoury Balanced Morning Fuel
A sweet potato breakfast bowl is one of the best breakfast ideas with avocado. Roasted sweet potato cubes, mixed greens, cherry tomatoes, avocado and mixed seeds create a filling and balanced breakfast.
Sweet potatoes are a great source of complex carbs, vitamins, and minerals, while the avocado provides a creamy texture and the good kind of fats. 
20.
Vegan Breakfast Wraps: Wholesome Way to Start a Exciting Day With Creamy Avocados
These are a delicious and easy way to start your day. Simply fill warm tortilla or any kind of wrap such as rice sheet, nori sheets, etc. with a layer of mashed avocado, followed by scrambled tofu or tempeh, and sautéed vegetables. 
You can add in veggies of your choice such as bell peppers, onions, and spinach. Roll up and enjoy a filling and nutritious breakfast 
21.
Sweet Potato Avocado Hash: Try The Filling, Fulfilling and Nutrition Loaded Goodness for Breakfast 
This dish includes roasted sweet potato chunks combined with diced avocado and red onion. The sweet and savoury flavours of this hash can be enhanced with the addition of herbs and spices like smoked paprika or cumin.
This dish can be customized with your favorite protein source, such as scrambled tofu or black beans, to make it even more filling and nutritious. 
22.
Baked Avocado: Keep It Light With This Vegan Snack as a Breakfast Option 
These baked avocados are not only easy to make but also very customisable. Fill in the center of a sliced avocado with a mix of seasoned vegetables such as bell peppers, onions, and mushrooms, along with some cooked quinoa or black beans for added protein.
Top with a sprinkle of vegan cheese and bake in the oven until the cheese is melted and the avocado is slightly soft. 
23.
Vegan Avocado Quiche: A Creamy and Flavorful Delight for Breakfast
Vegan avocado quiche is a creamy and delicious breakfast option for those following a vegan diet. To make this dish, start by making a quiche crust with flour, vegan butter, and water.
For the filling, mix avocado, silken tofu, nutritional yeast, garlic, and salt in a blender until smooth. Pour the mixture into the crust and bake until golden brown.
Incorporating avocado into your vegan breakfast routine is a tasty and nutritious way to start your day. Give these vegan breakfast ideas with avocado a try and see how avocado can take your breakfast game to the next level.
If you have any nutrition related questions, I will be happy to help.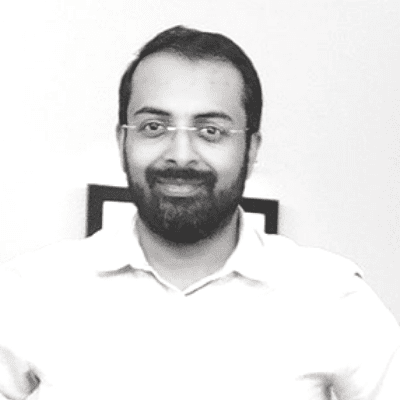 Hi! I'm Integrated Nutrition Coach Rohit Panwar. I hold twin Certifications from IIN, New York & SAFM, Massachusetts. I am a passionate vocalist of holistic lifestyle and have fully committed the past several years to educate & empower people towards their wellbeing. Despite a successful yet hectic corporate stint of 21+ years, I have prioritised nutriment in my life. I truly hope my personal journey from illness to wellness helps everybody reading this forge their own path.