Wondering what do vegans put on toast instead of butter? As a practising nutritionist I am sharing a few of my favorite vegan breakfast toast ideas.
Breakfast is the most important meal of the day and toast is one of the easiest ways to do so. These vegan breakfast toast recipes not only give you energy but are also loaded with many essential nutrients. 
37 Scrumptious Vegan Breakfast Toast Ideas for a Hearty Start of the Day
Try these vegan breakfast toast ideas to enhance the nutritional value of your morning meals: 
1.
Avocado & Roasted Chickpeas: One of the Best Protein-Dense Vegan Avocado Toast Ideas
This is one of my most repeated vegan avocado toast ideas. I bet once you will start having this delicious toast topping you won't stop making it.
Roast chickpeas in olive oil to give them extra crunch and flavor. Make avocado spread and put on your toast generously. Now top it with roasted chickpeas and sprinkle simple tahini over it. 
2.
Tofu Scramble: Easiest Vegan Breakfast Toasts for Busy Mornings 
This toast topping is one of the most simple and easy vegan breakfast toast ideas. Add black salt to get the flavor of egg scramble.
To prepare tofu scramble, saute garlic and onion for 2-3 minutes in a frying pan with oil. Then add grated tofu, preferably silken. Add lemon, salt and pepper in the end to enhance the flavor.
3.
Spinach & White Beans: A Filling Breakfast Topping for Toast
For this luscious recipe, take oil in the pan and add roughly chopped spinach and garlic. Then add canned white beans and season it with salt, pepper and cumin powder. 
Spread it evenly on your toast. You can add a few baby spinach leaves in the end to add colors. This protein rich spread will keep you full for a longer time. 
4.
Edamame Guacamole: One of the Best Vegan Savory Toast Ideas 
Edamame is a popular snack in Japan. These immature soybeans are used once boiled or steamed in salted water. 
Blend edamame and avocado with garlic, salt, pepper, cilantro and olive oil. Put the mixture on your toast and add fresh radish microgreens to enhance the nutritional value of the dish. 
5.
Stir Fried Asparagus & Avocado: A Tasteful Combination for Vegan Morning Toasts
For this wholesome toast topping, get fresh tender asparagus. Stir fry them in olive oil with minced garlic. 
Similarly stir fry avocado slices carefully since avocados are easy to break. Keep both the vegetables on your toast and sprinkle salt and pepper for seasoning. 
Recommended Breakfast Options for A Plant Based Diet
| Quick Easy Vegan Breakfast Ideas |
| Vegan Breakfast Bowl Ideas |
6.
Almond Butter With Nuts & Seeds: Protein Packed Morning Toast for Vegans
Nut butters are easy and healthy spreads for your morning breads. Almond butter is one of the healthiest and easy to make nut butter. 
Spread the butter on your bread slice and then top it with chia seeds, sunflower seeds, pumpkin seeds, chopped walnuts and cashews. This is  one of the simplest and fastest vegan breakfast toast ideas. 
7.
Tofu & Avocado Spread: A Quick Vegan Spread for Morning Toast
Tofu Guacamole is an outstanding protein rich spread. Blend tofu, avocado and tahini together to get a smooth texture of this vegan cheese. You can also add herbs like rosemary, garlic powder etc. 
In the end sprinkle chopped red onion, lemon juice, crushed walnuts and cilantro to add freshness, crunch and nutrients. Spread it on your toast to relish. 
8.
Seitan & Stir Fried Vegetables: Give A Nutrient Rich Vegan Start to Your Day 
Made with wheat gluten, Seitan is an excellent meat substitute for vegans and vegetarians. This chewy food makes your breakfast fulfilling. 
Stir fry seitan with olive oil and add garlic, white onion, bell pepper and zucchini. Saute them well and add salt, pepper and curry powder to enhance the flavor. Spread the mix on your toast for a delicious breakfast. 
9.
Microgreens & Avocado: Go Green With This Plant Based Morning Slice
Microgreens might look or sound miniscule but these are powerhouse of nutrients. Adding them in your morning routine can have a positive impact on your overall health. 
To make this refreshing topping, mash avocado and mix microgreens with lemon, salt, pepper, oregano and little olive oil. You can take a mix of greens like broccoli, radish etc. Enjoy it with your pre heated toast. 
10.
Grilled Asparagus & "Eggy" Spread: A Flavorsome Morning Toast Garnishing for Herbivorous 
This one of the must try savory vegan breakfast toast ideas which taste similar to a French toast and egg scramble. 
For this mouthwatering recipe, make a paste of chickpea flour, black salt, garlic powder and Italian herb mix. 
Spread the batter on the toast and then arrange tender asparagus on it. Put the toast in the oven for 15 minutes. Eat its as such or add grilled cherry tomatoes on top. 
11.
Peanut Butter & Strawberries: A Rich Vegan Spread for Morning Toast
Nut butters are definitely the easy way to make your morning toast super yummy and healthful. Peanut butter has a rich texture and taste. 
Cover your toast evenly with nut butter and start arranging sliced strawberries on top. You can add roasted pumpkin seeds, sunflower seeds, walnuts for a crunch and added nutrients. 
12.
Hummus & Cucumber: Make Easy and Flavorful Vegan Breakfast Toasts
Originated in Middle East Asia, Hummus is made of cooked and mashed chickpeas and flavored with garlic, cilantro and olive oil. 
For this toast recipe, spread hummus on top of your toast and then add thin slices of Persian cucumbers. Cucumber gives a crunch and freshness to this recipe. Enjoy it with Turkish coffee as a complete Mediterranean breakfast. 
13.
Grilled Tofu With Veggies: One of the Classic Vegan Savory Breakfast Toast Ideas
For this nutritious topping choose your favorite cut vegetables like zucchini, carrot, beans, broccoli etc. Extra firm tofu will be best for this recipe. C
Saute the vegetables in olive oil and add spices and herbs like garlic powder, cumin powder, turmeric, cilantro etc.
Once vegetables are cooked add tofu and stir fry it for some time. Spread a lofty amount of it on your toast and enjoy. 
14.
Pecan Butter & Berries: A Delectable Morning Toast Spread for Vegans
Pecan nut is known for its low cholesterol level and health benefits.  Its nut butter is not only delicious but can be easily prepared at home. 
Spread the butter on top of the toast and then add your favorite berries from raspberries, strawberries or blueberries. You can also add roasted seeds for a crunchy texture. 
15.
Mashed Banana & Cinnamon: An Effortless Vegan Option for Your Morning Toast
This appetising vegan breakfast toast can be ready within minutes. Take ripe or overripe bananas and mash them well with a fork. You can use maple syrup, agave syrup or stevia for extra sweetness. 
Spread evenly on the toast and sprinkle cinnamon powder on top. Enjoy your vegan breakfast toast with your morning drink.
16.
Stir fried Mushrooms: One of the Most Fulfilling Vegan Savory Toast Ideas to Break the Dawn
This stir fried mushroom toast is one of the most flavorful vegan breakfast toast ideas. You can take any kind of mushroom for this recipe. 
Take sesame or olive oil in the pan and add garlic and onions first. Saute them for 2-3 minutes and then add mushrooms. Season it with salt and pepper and enjoy with your toast. 
17.
Crushed Strawberries & Cocoa Powder:  One of the Simple Yet Delicious Vegan Morning Toast Ideas
This children approved toast spread is prepared with minimum ingredients. I recommend making it with fresh strawberries. Frozen strawberries won't taste as good as seasonal ones. 
Crush strawberries and add any natural coconut sugar or jaggery as per your taste. Put the mix on your toast and then sprinkle cocoa powder to enhance the taste of this simple yet delicious spread. 
18.
Vegan Cream Cheese: A Nutrient Rich Breakfast Toast Spread
There are many options of nutritious and delectable plant based cream cheese for vegan breakfast toast ideas.
Silken tofu is one of my favorite ingredients to make vegan cream cheese. You can also use soaked cashews to make a cheesy spread.
Spread a good quantity of vegan cream cheese on your toast and add your favorite toppings like fruits or nuts to make it a wholesome breakfast. 
19.
Tempeh Bacon: A High Protein Vegan Breakfast Toast Topping
Tempeh is an Indonesian food which is basically a fermented soy cake. It is a rich source of protein and fiber making it an excellent choice for breakfast. 
For tempeh bacon, marinate tempeh slices with soy sauce, tamari, maple syrup, vinegar, salt, pepper and finely chopped leeks. 
Take olive oil or sesame oil and add marinated tempeh in it. Once cooked both the sides place them on top of your toast for a healthful beginning of the day. 
20.
Peanut Butter & Banana: One of Quickest Vegan Breakfast Toast Ideas
The easiest and variation of a regular PBJ sandwich, the breakfast recipe can be made in minutes. You can use store bought or  DIY peanut butter also to avoid preservatives. 
Spread peanut butter generously on the toast. Arrange banana slices and sprinkle cinnamon and nutmeg powder to give it a beautiful aroma and enhance the taste. 
21.
Apple & Pear Sauce: One of Toothsome Vegan Breakfast Toast Ideas 
When you combine these two fruits to make sauce, they taste heavenly. I recommend using this sauce while warm. 
You don't need additional sweetener for this spread. Add cinnamon powder and vanilla extract to enhance the flavor. Spread it on your toast and enjoy this winter delicacy. 
22.
Salsa Dip: A Mouthwatering Vegan Savory Toast Ideas
Traditionally salsa is a dip for nachos and tortillas, however this tangy mixture is also equally amazing for your breakfast toast. 
Finely chop red onion, tomatoes, cilantro, garlic clove and green chili. Add lime juice, salt and pepper. Spread it over a toast and your vegan savory breakfast toast is ready in no-time. 
23.
Grilled Bell Pepper With Tahini: A Delectable Hearty Vegan Toast to Break the Dawn
Bell peppers are low in calories and high in nutrients. These impressive peppers come in many different colors from red, green, yellow and orange.  
For this recipe, you will need grilled bell peppers. Arrange them on your toast and spread tahini over it before indulging. 
24.
Vegan Caprese: A Unique Vegan Way to Decorate Your Morning Toast
This vegan breakfast toast idea packs in plenty of freshness. Traditionally caprese requires mozzarella cheese, though use silken tofu for the vegan version. 
Arrange fresh tomato and silken tofu slices one by one on top of the toast. Then sprinkle a lofty amount of vegan pesto sauce over it to add more flavor and freshness. 
25.
Kale & Spicy Chickpeas: A Satisfying Option for Vegan Breakfast Toasts
This toast topping is loaded with protein and other nutrients of chickpeas and kale. I use canned no salt chickpeas for this recipe. 
Take oil in the pan and add roughly chopped kale and garlic in it. After 2-3 minutes add chickpeas and add salt and pepper. Evenly spread the mixture on the top of the toast and enjoy. 
26.
Pickled Red Cabbage & Avocado: A Quick Heartening Vegan Breakfast Toast
This is a fulfilling and hearty way to start your day. The tangy flavor of pickled red cabbage perfectly complements the neutral taste of avocado. 
Spread both the ingredients on your toast in almost equal amounts. You can use avocado slices or mashed avocado for this recipe. Enjoy it with water kefir or kombucha for a perfect fermented start of the day. 
27.
Cashew Butter & Berries: Make Mornings Joyful With This Delightful Vegan Toast 
Cashew butter is a creamy and rich nut butter option to spread over the toast Not only does it taste amazing, it smells divine. You can  buy it from the store though it can be easily prepared at home as well. 
Spread the cashew butter on your toast and add seasonal fruits as toppings such as strawberries, blueberries etc. Sprinkle chia seeds for extra nutrients and crunch. 
28.
Avocado & TVP Sausages: One of the Most Fulfilling Vegan Avocado Toast Ideas
Textured Vegetable protein or TVP is a rich source of protein for vegans and vegetarians. Due to its chewy texture it is often referred to as "Fake Meat".  
For this topping, stir fry TVP sausages until brown and crisp. Prepare avocado dip by mixing avocados with lemon juice, green onion, salt and pepper.
Spread avocado dip on toast and then add crumbled TVP sausages. Add salsa on top of the toast for more flavors. 
29.
Coriander Chutney With Cucumber: Refreshing and Satisfying Vegan Toast Breakfast
Coriander chutney is a popular dip of India and other South Eastern countries. Usually this dip is served with a traditional bread known as "Paratha".
However, this tangy and spicy dip is equally delicious on top of the toast. Add cucumber slices and pickled red onion over it for a refreshing crunch. 
30.
Vegan Pesto & Chickpeas: An Uplifting Breakfast Toast Topping
This breakfast toast idea is perfect if you have some leftover chickpea. Vegan pesto and roasted chickpeas make a healthy toast topping for morning breakfast toast. 
Add fresh basil on top of the chickpeas. If you don't have left over boiled chickpeas then you can use canned ones too. 
31.
Savory Almond Ricotta: A Wholesome Vegan Toast Spread for Breakfast
Are you a vegan and looking for a substitute for ricotta cheese? Then, this almond ricotta cheese is perfect for you. This healthful vegan cheese is rich and creamy with a grainy texture. 
It is prepared with blanched almonds, nutritional yeast, garlic, lemon juice, water and sea salt.  Spread dollops to top your toast.  Add thinly sliced carrots and lettuce for freshness and color. 
32.
Brussel Sprouts & Vegan Cheese: A Delectable Crunchy Vegan Breakfast Slice Topping
Brussel sprouts is a hearty and healthy vegetable which you can definitely include in your morning meal. Stir fry brussel sprouts separately and meanwhile prepare vegan cheese with silken tofu. 
Spread the cheese and then add stir fried brussels on top. This topping will help you to stay full for a longer time. 
33.
Lettuce, Cucumber With Tahini: One of Well Balanced Vegan Breakfast Toast Ideas
This is one of the easiest vegan savory breakfast toast ideas. It will take barely a few minutes to assemble all these ingredients if you have already prepared tahini. 
Put cleaned lettuce leaves on your toast and then arrange thinly sliced cucumbers. After that, spread tahini over it. Each bite of this easy vegan breakfast toast recipe is filled with freshness and crunch. 
34.
Beetroot Hummus: Add Colors to Classic Vegan Toast Spread for Mornings 
Hummus is one of the best spreads that you should have in handy as a vegan. It also is very versatile and you can add different ingredients while blending it. 
You will love this hot pink color hummus which tastes heavenly. Put a lofty amount of dip on your toast. You can have it straight or add lettuce, tomato, cucumber, etc. to make it one of the perfect vegan savory toast ideas. 
35.
Sauerkraut & White Bean Hummus: Give A Tangy Twist to Your Vegan Breakfast Toast
As I mentioned above, hummus is a versatile dip and you can prepare it in many different ways. For this recipe chickpeas are replaced with white canned beans. Believe me it tastes even better. 
Spread hummus on your toast and then add sauerkraut on top of it. Sauerkraut is basically pickled cabbages which you can easily prepare at home. 
36.
Date Paste: A Sweet Addition to Your Morning Breakfast Slice
Dates are an excellent source of iron, magnesium and copper. Besides that they are amazing antioxidants. Date paste is an all natural sweetener and it is super easy to make it at home. 
You can spread it on your toast and enjoy it as such. However, I prefer to add roasted sunflower and pumpkin seeds on top of it for a nutritious crunch. 
37.
Cherry Tomato & Black Bean Paste: One of My Favorite Vegan Savory Toast Ideas for Breakfast
Black beans are also known as kidney beans which are loaded with multiple nutrients including protein. This fermented paste has an umami flavor. You can add sesame oil to reduce the thickness of it. 
Add colorful cherry tomatoes after spreading this delicious dip on your toast. This flavorsome dip is going to be your next favorite soon, just like me. 
I hope all these vegan breakfast toast ideas will inspire you to enhance the nutrients and taste of your morning toast. Write to me your favorite ones in the comment section.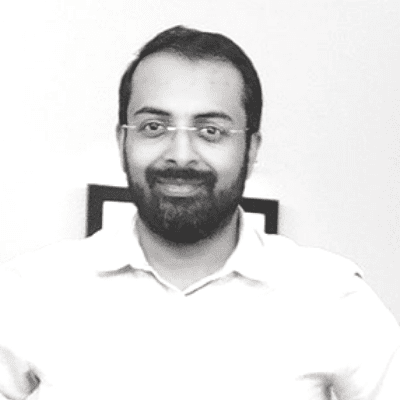 Hi! I'm Integrated Nutrition Coach Rohit Panwar. I hold twin Certifications from IIN, New York & SAFM, Massachusetts. I am a passionate vocalist of holistic lifestyle and have fully committed the past several years to educate & empower people towards their wellbeing. Despite a successful yet hectic corporate stint of 21+ years, I have prioritised nutriment in my life. I truly hope my personal journey from illness to wellness helps everybody reading this forge their own path.