If you or someone you know struggles with lactose intolerance, this  blog is for you. As a nutritionist, I will be sharing with you my top picks for breakfast ideas for lactose intolerant. 
I will be sharing some delicious, nutritious and easy-to-make breakfast ideas that are perfect and free from dairy and dairy products. 
PEOPLE ALSO READ
| Quick & Easy Vegan Breakfast Options | 
37 Easy & Nutrient Rich Breakfast Ideas for Lactose Intolerant 
Lactose intolerance affects around 65 percent people around the globe. So, if you are struggling with finding breakfast that are both delicious and lactose-free, these will help you – 
1.
Vegan Overnight Oats
Overnight oats  is a quick and easy breakfast option that can be made the night before. Mix together rolled oats, plant milk of your choice. chia seeds, and nuts.
Refrigerate overnight and top it up with some chopped fruits before enjoying it the next morning. If you prefer a warmer breakfast, microwave it for a few seconds before eating.
2.
Smoothie Bowl 
Another quick and easy option, smoothie bowls are a great way to get your daily dose of fruits and vegetables. Just blend together a fruit like banana or berries, plant milk, and spinach to make a thick smoothie.
Transfer into a bowl and top with your favorite toppings like granola, nuts, seeds, and fruit.
3.
Tofu Parantha
Paranthas or stuffed bread are great and filling breakfast options and quite easy to make. The stuffing of the paratha can be made using a wide variety of veggies and in this case the filling is tofu.
Crumble tofu and to this add some salt, green chilli, onion. Use this mixture to make a delicious paratha and serve with some plant based yogurt. 
4.
Egg Avocado Toast
This os one of the easiest of breakfast ideas for lactose intolerant. Mash avocado and spread it over a toast. Season with salt, pepper, chili flakes or other spices for more flavour. Now place on this a cooked egg.
I usually cut up a whole boiled egg, but you can choose any type – scrambles, sunny side up, etc.  
5.
Sweet Potato Pancakes 
These are one of my personal favourites. They are a nutritious variation of traditional pancakes. To your regular pancake batter (use less flour preferably oat flour) add mashed sweet potato.
Cook well and serve them with a scoop of peanut butter and maple syrup. 
6.
Muesli & Plant Milk
This quick and easy vegan breakfast is a great dairy free option. Just add in your favourite plant milk to a bowl of muesli.
As a nutritionist I really recommend making your own muesli multiple whole grain flakes in your mix like – barley, quinoa,oat, kamut, rye, or spelt flakes.
7.
Chickpea Avocado Toast 
Chickpeas are one of the most essential item for people avoiding dairy and other animal based products. Mash up some cooked chickpeas and spread it on top of toasted bread.
To this add some slices of avocado. Season this toast with spices such as salt, pepper and cumin. Squeeze on top some lemon juice for added flavour. 
8.
Vegan Oatmeal
This is for those wintery and cold mornings, when you are in the mood for something comforting yet nutrition rich. Just cook your rolled oats with non-dairy milk such as almond, soy, or oat and  sweeten with maple syrup, agave, date paste  or stevia.
Transfer to a bowl and top it up with fruits, nuts, and seeds of your choice.
9.
Dairy Free Shakshuka
This is a flavorful and hearty breakfast dish, made with eggs poached in a flavourful tomato sauce with spices, such as cumin, paprika and cayenne pepper.
This is a great option for those who are looking for a dairy-free option, as it does not require no dairy products. All you need is eggs, lots of tomatoes, parsley and spices. 
10.
Upma
Upma is a popular Indian dairy free lactose free savoury breakfast option. It is made by  cooking semolina with spices, vegetables, and water to create a porridge-like consistency.
You can serve it with chutneys or enjoy it as such as a satisfying breakfast option. It's easy to make and can be customized with different vegetables or seasonings to suit your taste.
11.
Granola Parfait With Coconut Yogurt
A granola parfait is delicious, nutritious and will keep you full for a long time. Layer a jar of your coconut yogurt with favourite seeds, dried fruits, nuts and nut butters and fruits.
I recommend using a homemade granola to make a satisfying and healthy parfait.  
12.
Eggs & Vegetable Scramble
 If you're looking for a more substantial breakfast, try a vegetable scramble made with eggs and your favourite veggies. Use coconut oil or olive oil to cook the eggs and then add in veggies of your choice or those available on hand.
My recommendations –  spinach, bell peppers, onions or mushrooms. You can also add in some herbs and spices for extra flavour.
13.
Nuts & Blueberry Shake
Another great drink for breakfast is a milk free nuts & blueberry shake. This vegan shake quite easy to make as well.
Just  blend together a cup of blueberries, a handful of soaked mixed nuts, a banana, and almond milk or any other plant milk in a blender and enjoy. 
14.
Mushroom Spinach Wrap 
This savoury breakfast can be made only a handful of ingredients. To make this, sauté mushrooms, firm tofu cubes, and some spinach all together in a bit of olive oil.
Once the veggies are ready, season with spices, sat and pepper. Now serve the mix in a spelt tortilla with salsa on the side.
15.
Quinoa Breakfast Bowl
Quinoa is an excellent superfood to include in your breakfast. It is rich in protein, fibre and many other vitamins & minerals.  Cook overnight soaked quinoa along with some coconut oil and cinnamon till quinoa absorbs all the water.
Transfer into a bowl and add vegan milk of your choice, nuts, chopped fruit of your choice along with a sweetener.
16.
Savoury Chickpea Flour Pancake
Another nutritious breakfast ideas for lactose intolerant are these chickpea flour pancakes. Making them is easy as well.  Combine together chickpea flour, baking powder, and your choice of spices and chopped vegetables. Mix well and cook like a thin pancake. Enjoy this with a sauce or chutney. 
17.
Banana Peanut Butter Sandwich
This is a great vegan breakfast on the go. Slather your piece of whole grain toast with some peanut butter. Now top it up with some freshly cut bananas.
The sandwich is now ready. You can also add chia seeds, pumpkin or sunflower seeds for an extra crunch.  
18.
Gobi Parantha
Gobi paratha another  popular Indian breakfast dish made with grated cauliflower, green chillis., parsley, spices, and wheat flour dough. Wheat flour dough rolls are filled with the cauliflower stuffing and rolled into paranthas.
Once cooked on a pan using oil or ghee, you can serve them with vegan yogurt or chutney. 
19.
Oats Banana Pancakes
These pancakes are delicious, nutritious and quick. Mix together oat flour, mashed ripe bananas, eggs, baking soda and choco chips. Add plant milk to adjust consistency. Use the batter to make soft and fluffy pancakes.
Top it up with some maple syrup or peanut butter for an extra dose of protein. 
20.
Bacon & Egg Breakfast Muffins
These muffins are a perfect option for those who are looking for a portable breakfast option. You can make a batch on the weekend and eat them throughout the week.
To make these, whisk together eggs, a plant milk of your choice, and diced bacon. Pour the mixture into muffin tins and bake until set. You can also add in some veggies or vegan cheese for added flavour.
21.
Vegan Banana Bread
This is a tasty and easy-to-make dairy-free breakfast option that is also vegan. You can use almond milk or any other non-dairy milk, and coconut oil to make this bread.
It's a great option for those who are looking for a sweet breakfast option, and it's also a great way to use up those overripe bananas from your kitchen counter. 
22.
Granola
Granola is a versatile food option that can be made in batches and used in a number of ways. I always recommend making your own granola at home using oats, dried fruits, nuts, seeds, coconut oil and your favourite sweetener.
Mix everything together and bake until golden brown. Enjoy it the way you like.
23.
Breakfast Casserole
A dairy-free breakfast casserole can be made using a variety of ingredients such as tofu, potatoes, vegetables, and non-dairy milk. The simplest way to do is by sauteing cut vegetables like potatoes a bell peppers, onions, mushrooms and spinach in a pan.
Transfer the mixture to a baking dish and add a mixture of non-dairy milk and eggs over it. Bake until cooked and enjoy.
24.
Moong Cheela
The Indian moong dal cheela is a nutritious and protein-rich breakfast option that is also dairy free.  Make a batter using soaked moong dal (green gram beans).
In this add ginger garlic paste, chopped cilantro, chopped onion and salt. Use this mix to make thin pancakes. Serve it with chutney. 
25.
Banana Peanut Butter Smoothie 
Easy to make, banana peanut butter smoothie is satisfying and nutrient rich. J
ust blend in your ripe banana, a spoon of peanut butter, plant milk like oat, coconut, cashew, etc., along with a few seeds to get a luscious quick and easy breakfast. 
26.
Baked Pumpkin Oatmeal
This warm and comforting vegan breakfast is the perfect way to celebrate fall and incorporate pumpkin into your breakfast.
In a mixing bowl, combine the oats, pumpkin puree, a plant milk, maple syrup pumpkin pie spice, vanilla extract, and salt. Add in your favourite toppings like nuts, fruits and seeds, and bake.
27.
Egg Breakfast Burrito
This is a great choice for those who are in a rush and looking for something on-the-go. To make a quick burrito, fill up your warm tortilla with a variety of vegetables, such as diced bell peppers, onions, tomatoes, spinach, etc.
You can also include leftover beans or boiled potatoes.  For the sauce you can use cashew butter or mashed avocado and salsa sauce. 
28.
Besan Cheela
Cheela is one of the most popular Indian breakfast items and is pretty easy to make as well.  Simply prepare a batter of besan or gram flour with onions, tomatoes, chopped coriander.
Mix in the spices like salt, pepper, turmeric etc and pour it on a flat pan. Enjoy these cheelas with ketchup or homemade chutney. 
29.
Savoury Millet Pancakes
If you are in mood for something salty, you can try veggie pancakes. For this mix together your millet flour, grated veggies, salt & spices, bit of oil, vegan yogurt, baking powder and water together to form a batter.
Now put this over a skillet and make it just like you make pancakes. Serve it with ketchup or chutneys. 
30.
Baked Sweet Potatoes
If you have some time on your hands, try baked sweet potatoes. They are filling, nutrient rich and will keep you full till lunch. For this recipe simply poke holes in a sweet potato and bake them with the skin. 
Once the sweet potato is done, slice it open at the centre and fill it up with scrambled tofu, chickpeas or other filling of your choice.
31.
Poha
Poha a flavourful Indian breakfast and snack dish can be made very quickly. It is made using rice flakes or flattened rice, peanuts, veggies like onions and carrots, mustard seeds, curry leaves, and other common spices.
This makes for a filling and delicious breakfast. 
32.
Egg & Sausage Sandwich
This sandwich is a classic breakfast option. It is made by cooking sausage and eggs together.
Once cooked well, just place them on a toasted whole grain bread with your choice of toppings such as vegan cheese or vegetables.
33.
Dairy-Free Quiches
Quiches are generally made using milk, but a lactose- free version is possible as well.
Here instead of cheese and milk, you use their vegan alternatives. Just mix together eggs, non-dairy milk, grated vegan cheese and vegetables, and bake in a pie crust.
34.
Dairy – Free Baked Oatmeal
Baked oatmeal is a healthy breakfast option, made by mixing together oats, almond or ither plant milk, eggs, and sweeteners, and baking until golden brown.
You can also add in different fruits and nuts to add in flavours, texture and ofcourse nutrition.
35.
Tofu Scramble
This is a vegan breakfast option, that can be made quickly. Scramble firm tofu with spices and vegetables, until it resembles the texture of scrambled eggs.
This is a great source of protein and can be served with toast or in a wrap.
36. 
Banana Oatmeal Muffins
Another sweet treat on the list of breakfast ideas for lactose intolerant are these tasty muffins, 
These can be made by mixing together oats, mashed bananas, eggs, and sweeteners, and baking until golden brown. They are portable and make a healthy breakfast option.
37.
Almond Cherry Smoothie
The refreshing smoothie is an amazing dairy-free breakfast option. Blend together almond milk, cherries, and sweetener of your choice and some soaked almonds.
It is very customisable and can be made with other fruits like blueberries or strawberry.
These were some of my favourite breakfast ideas for lactose intolerant. In case you have any other recipes, I would love to know and try them out.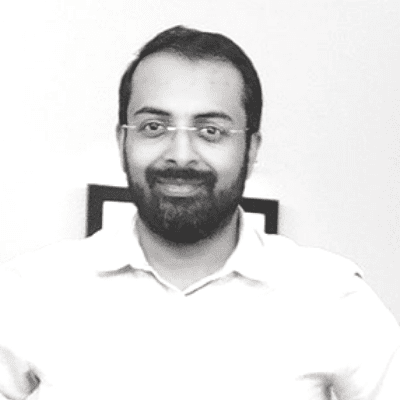 Hi! I'm Integrated Nutrition Coach Rohit Panwar. I hold twin Certifications from IIN, New York & SAFM, Massachusetts. I am a passionate vocalist of holistic lifestyle and have fully committed the past several years to educate & empower people towards their wellbeing. Despite a successful yet hectic corporate stint of 21+ years, I have prioritised nutriment in my life. I truly hope my personal journey from illness to wellness helps everybody reading this forge their own path.