Are you one of those people who are confused between buttermilk versus lassi? Have you consumed both but are still unsure about the difference?
Well, you have come to the right blog because I will very humbly try to address the question of, 'What is the difference between buttermilk and lassi?'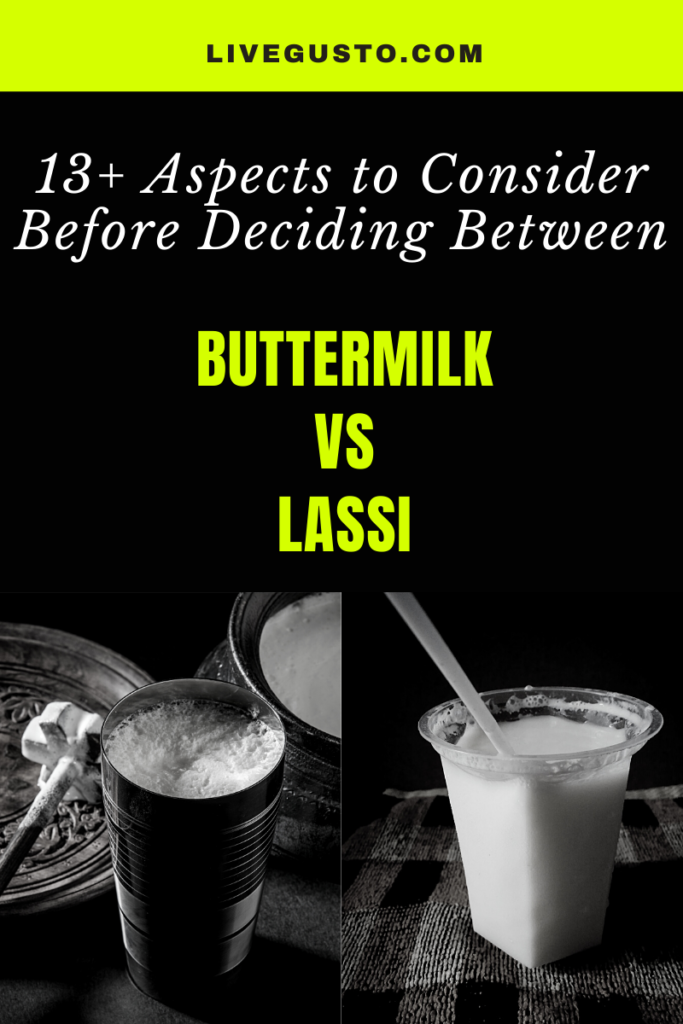 PEOPLE ALSO READ
| Buttermilk or Curd – Which One's the Healthier Option? | 
Find Out How Buttermilk and Lassi Differ From Each Other
Many This comparison table below between the two wonderful dairy forms will signify what is the difference between buttermilk and lassi.
BASE INGREDIENTS
Buttermilk

Milk & Citric acid

Lassi

Curd or Yogurt

TASTE
Buttermilk

Sour

Lassi

Creamy

DAILY INTAKE
Buttermilk

1 cup

Lassi

1 cup

CALORIES
Buttermilk

152*

Lassi

165.7*

FAT CONTENT
Buttermilk

8 g*

Lassi

10.3 g*

PROTEIN CONTENT
Buttermilk

8 g*

Lassi

9.3 g*

CALCIUM CONTENT
Buttermilk

281.8 mg*

Lassi

278 mg*

SUGGESTED TIME
Buttermilk

Morning or Noon

Lassi

Morning or Noon

ENVIRONMENTAL IMPACT
Buttermilk

Negative

Lassi

Negative

VEGAN FRIENDLINESS
Buttermilk

No

Lassi

No

ORAL HEALTH IMPACT
Buttermilk

Very Good

Lassi

Good

TUMMY HEALTH IMPACT
Buttermilk

Very good

Lassi

Very good

BODILY COOLING EFFECT
Buttermilk

Very good

Lassi

Very good

BODILY HYDRATION IMPACT
Buttermilk

Very Good

Lassi

Good

ADDITIVES 
Buttermilk

Mint

Lassi

Rose water
*Source: USDA; Quantity defined is 1 cup, made from whole milk
I hope that the table above helped you compare and contrast buttermilk and lassi.
If not, let me help you gain more clarity below –
What are the Base Ingredients of Buttermilk and Lassi? 
Traditionally, buttermilk is formed from the liquid left behind after churning butter out of cultured cream. But nowadays it is fermented by using useful bacteria in milk.
On the other hand, traditional Lassi is prepared by blending curd or yoghurt with water, sugar or some salt.
Luscious Taste of Buttermilk and Lassi
Traditional Buttermilk taste is somewhat sour and tangy because of its fermented nature, whereas Lassi is somewhat creamy.
Lassi was traditionally sweet but the modern-day version does have salt in it at times owing to the changing needs of the people.
Buttermilk or Lassi – What is The Right Amount?
The suggested daily intake for both buttermilk and lassi is a cup each. Both these drinks are nutritious and can be made part of your regular diet.
However, since store-bought lassi is generally loaded with sugar, make sure you consume a limited quantity or make your very own homemade, sugar-free lassi.
Buttermilk Or Lassi – What To Choose If You are Watching Your Weight 
The calorie content in one cup of buttermilk is less than lassi. Therefore, buttermilk is generally considered a  better dairy choice.
However, lassi has its own benefits for the human body. Thus, it can be consumed regularly as well, perhaps without sugar.
Fat Content in Buttermilk and Lassi – Does it Differ Much?
When we compare buttermilk and lassi, we find that buttermilk has less fat content than lassi. This is why buttermilk is recommended for people who're trying to shed the extra kilos.
So, if you are wondering.`Is buttermilk healthy than lassi'? So the answer is yes. This is because buttermilk has lower fat and calories than lassi.
Buttermilk Vs Lassi- The Better Source of Protein 
Since both buttermilk and Lassi are made from cow's milk, they are an excellent source of protein. 
If you too are looking for drinks to supplement your daily protein intake, both are good options.
For Bone Strengthening, Consume Buttermilk or Lassi Daily
The calcium content of Buttermilk and Lassi is very high again because they both are dairy-based drinks.
So, they are very much recommended for strengthening bones, muscles and improving dental health to a great extent.
Best Time to Consume Lassi or Buttermilk
Ideally, lassi should be consumed after meals due to its thick nature. Moreover, it soothes the digestive system if we eat a lot of spicy food.
On the other hand, Buttermilk can be consumed at any time. If you have stomach problems, then you should drink it before meals but it can also be taken after meals. Both these drinks should be avoided at night time.
Impact on the Environment of Lassi and Buttermilk
Since buttermilk and lassi are both dairy products, they are not the most environmentally friendly options.
Sure, they offer a ton of health benefits. But when it comes to livestock and the environment, they come at the painful cost of harming male calves and distressing cows. They also have a negative impact on the environment. 
Vegan Friendliness of Lassi and Buttermilk
Buttermilk is not vegan-friendly as it is made by cultured cream or milk Likewise, lassi is also not vegan friendly because it is a dairy product.
Therefore, if you are a vegan, these are not good options for you.
Have Lassi and Buttermilk daily for maintaining Oral Hygiene
Both buttermilk and lassi are high in calcium content. Therefore, they contribute significantly to strengthening your teeth. 
Buttermilk and lassi also help to keep the mouth healthy since they both are fermented products.
For Better Digestion, Drink Lassi and Buttermilk Regularly
Both lassi and buttermilk are very effective on tummy health and for overall immunity as they both contain Lactic acid. Lactic acid is known for its benefits, the main among which is aiding digestion.
Buttermilk and Lassi both help improve your gut functioning and reduce the onset of different stomach ailments, infections and intestinal infections. 
Have Lassi and Buttermilk for Cooling Effect in Scorching Summers
In scorching summers, buttermilk and lassi provide a cooling effect to our bodies.
Both should be consumed regularly during summers for ensuring a stable body temperature.
Lassi and Buttermilk Prevent Dehydration 
Buttermilk and lassi both are excellent drinks to prevent dehydration as they both constitute electrolytes and water as some of their ingredients.
Drinking buttermilk and lassi both help to fight the heat in the scorching summers and maintain water levels in our bodies.
Nourishing Additives for Buttermilk and Lassi
A favourite additive among Buttermilk lovers is fresh mint. It can be added as fresh leaf form or even as dried mint.
Lassi becomes more flavourful with the addition of rose water. You can also add honey or pureed fruits into it. 
Another common question that people ask is  'can I use buttermilk instead of lassi? Well, to answer this, I would say you can as buttermilk is a fitter choice as compared to lassi because of its low fat and calorie content. 
I hope my blog addressed your concerns about the difference between the two drinks. If you need further assistance, do let me know in the comments section below.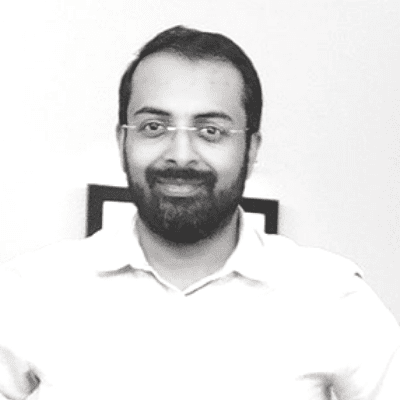 Hi! I'm Integrated Nutrition Coach Rohit Panwar. I hold twin Certifications from IIN, New York & SAFM, Massachusetts. I am a passionate vocalist of holistic lifestyle and have fully committed the past several years to educate & empower people towards their wellbeing. Despite a successful yet hectic corporate stint of 21+ years, I have prioritised nutriment in my life. I truly hope my personal journey from illness to wellness helps everybody reading this forge their own path.