Sometimes it is hard to distinguish between varieties of dairy. Buttermilk vs milk is particularly difficult since they have the same color and texture. 
As a  nutritionist, I will explain here the differences and similarities between buttermilk and milk. This will give you a clarity to opt for the right kind of dairy product. 
Comparing Buttermilk vs Milk Nutritional Value & Other Aspects
Let's compare buttermilk vs milk based on various metrics – 
BASE INGREDIENTS
Buttermilk

Milk 

Milk

Milk

TASTE
Buttermilk

Sour

Milk

Sweet

DAILY INTAKE
Buttermilk

1-2 cups

Milk

1-2 cups

CALORIES
Buttermilk

99*

Milk

156*

CARBOHYDRATES
Buttermilk

11 g*

Milk

12 g*

FAT CONTENT
Buttermilk

2.2 g*

Milk

7.81 g*

PROTEIN CONTENT
Buttermilk

8 g*

Milk

8 g*

CALCIUM CONTENT
Buttermilk

282 mg*

Milk

300 mg*

RECOMMENDED TIME
Buttermilk

Morning or Noon

Milk

Morning or Night

ENVIRONMENTAL IMPACT
Buttermilk

Negative

Milk

Negative

VEGAN FRIENDLINESS
Buttermilk

No

Milk

No

ORAL HEALTH OUTCOME
Buttermilk

 Very Good

Milk

 Very Good 

BONE HEALTH OUTCOME
Buttermilk

Very Good

Milk

Excellent 

TUMMY HEALTH OUTCOME
Buttermilk

Very Good

Milk

Good

VERSATILITY
Buttermilk

Excellent

Milk

Excellent
*Source: USDA; Quantity defined is 1 cup
Buttermilk vs Milk: Difference in Its Constituents
Milk is a natural product that comes from a mammal. Humans consume milk that comes from different mammals but I am considering cow's milk here. Once a cow is milked, it goes through the process of pasteurization to make it drinkable. 
Traditionally, buttermilk is the leftover liquid after churning the cream and taking out the butter from it. These days it is made by combining the whole milk with cultures. It is thicker and tangy compared to the traditional or homemade buttermilk. 
How Different Is Buttermilk vs Milk Taste?
Milk contains lactose, which gives it a mild sweet taste. This sweetness makes milk a delicious beverage which can be drunk straight. It has a silky and smooth texture.
Buttermilk also has the same texture. However, its taste is completely opposite to milk. It has sourness because of the cultures in it. It is full of many good bacteria. 
 Buttermilk Vs Milk: Right Amount to Have
Milk and buttermilk both are full of many nutrients. You can add 1 cup of each to your daily routine. 
According to the FDA, a normal adult can have three servings of dairy in a day. You can make it up to 2 cups of milk and buttermilk if you have specific requirements. 
Buttermilk vs Milk Calories: Know the Difference
Calories are the measuring units of the energy which a specific food or drink gives us. It is mentioned on each commercially packed food item. It is advisable to check it before opting for something. 
Whole milk has more calories compared to buttermilk. If you are following a low calories diet then buttermilk will be a better choice. 
How Do Milk & Buttermilk fare Against A Popular Dairy Alternative: Evaporated Milk?
| Buttermilk vs Evaporated Milk |
Buttermilk vs Milk: Which Will Give You Lower Carbs?
Carbohydrates are also known as carbs. Carbs are one of the macronutrients which provide you calories. They are made of sugar, starch and fiber. 
Buttermilk and milk have almost the same amount of carbs. Since, there is no difference in their carbs, you can replace one with the other. 
Which Contains More Fat: Buttermilk or Milk?
Whole milk has more fat content compared to buttermilk. During the making of buttermilk, most of the fast goes into butter and the leftover product has a lower fat content. Thus, buttermilk a low fat dairy product. 
For people following a diet to shed weight, buttermilk is a better choice. However, if you are preparing a recipe that needs richness, milk is better suited.
Calcium in Buttermilk vs Milk: Which Is a Better Source?
Calcium is an essential for our body for several reasons. It helps in strengthening bones and teeth and is also needed for for muscle and nerve function.
Some people take calcium supplements but diet is the best way to get the required amount. 
Dairy products are an excellent source of calcium. Compared to buttermilk, milk contains more calcium although this difference is not much. 
Buttermilk vs Milk Nutrition: What to Have for More Protein?
Our body breaks down protein into amino acids. These amino acids are helpful to repair and build tissues and muscles. They are also required to create enzymes and hormones. 
Dairy products provide you with a lot of protein and all essential amino acids. Buttermilk and milk both have the same amount of protein and thus are excellent additions to diet for protein intake. 
Best Time to Grab A Cup of Buttermilk vs Milk
Both these dairy products can go very well with your breakfast choices. You can gulp them down straight for a nutritious start of the day.
Buttermilk is a good choice for a hot summer day whereas warm milk is better for a cold day. 
You can have buttermilk in the afternoon to beat the heat. On the other hand, milk helps you sleep better. You can thus add it to your night routine. 
Buttermilk vs Milk: How Do They Impact the Ecosystem?
Growing demand for milk and its products completely changed dairy production. It is not limited to a traditional family dairy, but an industry now. This is creating a lot of pressure on natural resources. 
Dairy has 3 times more carbon footprint compared to plant based milks. This proves that milk and buttermilk are not environmentally-friendly choices. 
Which Can Be Categorized as Vegan: Buttermilk or Milk?
Neither buttermilk or milk can be part of a vegan diet. The whole idea of veganism is avoiding animal based products including dairy, meat, poultry. etc.  
There can be multiple reasons that people follow veganism. They might be lactose intolerance, environment consciousness, etc. 
Why Use Buttermilk Instead of Milk for Strong Teeth?
Many people ignore their oral health but actually it is crucial for your general well being. Calcium, vitamin D and protein are required for strong teeth. Most dairy products contain a good amount of calcium and protein and they are fortified with vitamin D.
Both milk and buttermilk are good choices for your teeth, though buttermilk will be a better one. The good bacteria or probiotics help balance out 
Buttermilk vs Milk: Better Choice for Bones 
A well balanced diet holds the key to your bone health. Your diet must contain a recommended amount of calcium, protein and vitamin D. 
You get all these nutrients through milk and buttermilk. Both these beverages are helpful to build, repair and strengthen your bones. However, milk has more calcium so it can be slightly better than buttermilk. 
Is Buttermilk Better Than Whole Milk for Your Stomach?
Buttermilk is easy to digest compared to milk. Buttermilk contains good bacteria which helps to regulate the gut function. 
It is a fermented drink which is a better choice for a healthy tummy, compared to milk. Fermented drinks are also considered helpful to boost immunity. In case you have a milk allergy then better to avoid both these dairy products. 
Buttermilk vs Milk: Which Can Be Used in Many Different Ways?
Apart from sipping them straight, both these drinks can be used in many different ways.
Milk is good for coffee, tea, shakes and smoothies. It is a perfect choice for cereals and oatmeal. On the other hand, buttermilk is an excellent choice for baking. 
Many people ask me "Why use buttermilk instead of milk in baking?" Actually, acidity in buttermilk breaks the gluten more than milk. This makes your cake light and fluffy. 
I also recommend adding buttermilk in  pancakes to get a softer texture. 
Buttermilk and milk are thus both nutritionally rich dairy products. Choose the product that suits your nutritional requirements and preferences. 
For example, if you want something richer, milk is better but if you want something easier on the stomach, choose buttermilk.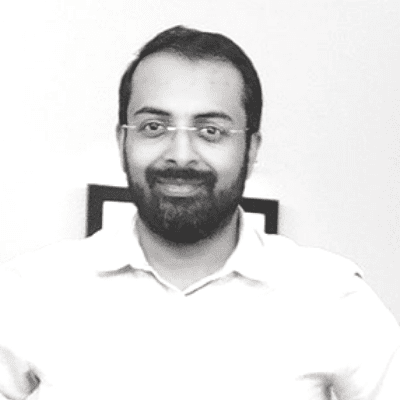 Hi! I'm Integrated Nutrition Coach Rohit Panwar. I hold twin Certifications from IIN, New York & SAFM, Massachusetts. I am a passionate vocalist of holistic lifestyle and have fully committed the past several years to educate & empower people towards their wellbeing. Despite a successful yet hectic corporate stint of 21+ years, I have prioritised nutriment in my life. I truly hope my personal journey from illness to wellness helps everybody reading this forge their own path.