Buttermilk vs whey- wondering which one will go well to your needs? Let's get to know the various attributes of these two dairy forms to get more clarity.
As a nutritionist, I will closely examine the differences and similarities between buttermilk and whey. It will help you to determine the best one for yourself.  
Buttermilk vs Whey: Find Out If They Are Really Different or Not
Let's begin with an overview at the nutritions and outcomes of buttermilk vs whey:
BASE INGREDIENTS
Buttermilk

Milk 

Whey

Milk

TASTE AND TEXTURE
Buttermilk

Thick & Tangy

Whey

Watery & Sour

DAILY INTAKE
Buttermilk

1-2 cups

Whey

1-2 Cups 

CALORIES
Buttermilk

99*

Whey

66*

CARBOHYDRATES
Buttermilk

11 g*

Whey

 13 g*

FAT CONTENT
Buttermilk

2.2 g*

Whey

0.9 g*

PROTEIN CONTENT
Buttermilk

8 g*

Whey

 2.1 g*

CALCIUM CONTENT
Buttermilk

282 mg*

Whey

116 mg*

NUTRITIONAL DIVERSITY
Buttermilk

Very Good 

Whey

Very Good

VEGAN FRIENDLINESS
Buttermilk

No

Whey

No

RECOMMENDED TIME
Buttermilk

Morning or Noon

Whey

Morning or Noon

ORAL HEALTH OUTCOME
Buttermilk

Very Good

Whey

 Very Good 

BONE HEALTH OUTCOME
Buttermilk

Excellent

Whey

Very Good

TUMMY HEALTH OUTCOME
Buttermilk

Very Good

Whey

Very Good

BODY HYDRATION EFFECT
Buttermilk

Excellent

Whey

Excellent

VERSATILITY
Buttermilk

Very Good 

Whey

Very Good 
*Source: USDA; Quantity defined is 1 cup
Are Whey and Buttermilk the Same Thing?
No, they are not. Traditionally, buttermilk is the remaining liquid after churning the cream and taking out the butter from it. However, these days it is made by combining the whole milk with cultures.
Whey is a byproduct which we get after straining the curdled milk during the cheese making process. You can also get whey by straining yogurt. 
Buttermilk or Whey: Which Is More Pleasant On the Taste Buds?
Buttermilk has a thick consistency and it is tangy in taste. Traditional or homemade buttermilk is less thicker than the market version. Buttermilk has white color just like milk.  
Whey is also sour in taste though a little mild compared to buttermilk. It has a watery consistency and is yellowish in color. 
Recommended Daily Consumption of Buttermilk vs Whey
It is recommended to have 2-3 servings of dairy every day. There are multiple dairy options to include in your diet such as milk, yogurt, cheese, buttermilk or whey etc. 
You can have up to 1-2 cups of buttermilk or whey per day, depending on your preferences. Instead of choosing one, you can consume 1 cup of both. 
Buttermilk vs Whey: Difference of Calories
Calories are the measuring units of the energy which a specific food or drink gives us. It is mentioned on each commercially packed food item. So, check it before opting for something. 
Compared to whey, buttermilk contains more calories. If you are looking for a low calorie dairy product then whey is definitely a good option for you. 
Which Contains Less Carbs: Buttermilk or Whey?
Carbohydrates or carbs provide the fuel body needs for the nervous system, muscles and organs to function. For a balanced diet it is important to add a sufficient amount of carbs. 
Buttermilk and whey contain almost the same amount of carbs with a slight difference. Whey has a little bit more carbs than buttermilk. 
Fat Comparison: Is Buttermilk Healthier Than Whey?
A small amount of dietary fat is essential for a well balanced diet.  Body needs fat for energy, to absorb the nutrients, to keep it warm and to support the cell functions etc. 
Compared to buttermilk, whey has a significantly low amount of fat. This makes it a better choice for those who want to shed a few extra kilos. 
Buttermilk vs Whey as Protein Sources
Protein is an essential macronutrient which should be included in your every day diet. Protein is needed for several functions, including repair and building tissues and muscles. 
Just like other dairy products, buttermilk is an excellent source of protein. However, whey liquid doesn't contain enough protein. If you are a sportsperson or you need a protein rich diet then buttermilk is a better pick.
Which Will Provide You With More Calcium: Buttermilk or Whey?
Calcium is a vital mineral for bones and teeth. It is also required for muscle movement and cardiovascular function. Daily intake of calcium is crucial for overall well being. 
Dairy products provide you with a sufficient amount of calcium. However, whey has considerably low calcium compared to buttermilk. 
Knowing the Nutrient Profile of Buttermilk vs Whey
In terms of nutritional diversity of buttermilk and whey, both have their own characteristics.  Whey is a low calorie and low fat dairy product whereas buttermilk is a better source of protein and calcium. 
Whey and buttermilk both contain almost all types of vitamin B, vitamin A, potassium, phosphorus, magnesium and selenium. 
However, buttermilk has more of all these vitamins and minerals compared to whey. This makes buttermilk a better choice for getting different kinds of nutrients. 
Buttermilk or Whey: Which Can Be Added to a Vegan Platter?
Love for animals, animal food allergy and environmental concerns are few major reasons for being vegan. Vegan people don't include any animal baked products in their diet. 
Buttermilk and whey, both are dairy products, hence, you can't be part of a vegan platter.  However, there are many plant based vegan buttermilk options available in the market these days. 
When Should You Have Buttermilk vs Whey in a Day?
Both these dairy products go well with breakfast choices. You can gulp them down straight for a nutritious start of the day. 
You can have buttermilk and whey in the afternoon with or after lunch. Try to avoid having both of them in the night. 
Better Pick for Strong Bones: Buttermilk or Whey?
Calcium, vitamin D and protein are essential nutrients for strong bones. Besides diet, physical activity and other lifestyle habits are also equally important. 
Compared to whey, buttermilk is a better source of all these nutrients. Therefore buttermilk is a superior option for build and repair of bones. 
Buttermilk or Whey: Which Promotes Oral Health?
Buttermilk and whey are fermented dairy drinks which promote your oral health. Besides that, both have a good amount of phosphorus, a mineral which is helpful to keep your gums healthy. 
Since buttermilk contains more calcium and protein, it has greater benefits for your overall oral health.  
Easy on Digestion: Buttermilk or Whey
Fermented drinks are also considered helpful to boost your immunity. Buttermilk and whey, both are fermented drinks, hence they are easy to digest. They both are also less allergic compared to the milk and cheese. 
Whey is mostly water and low in fat, therefore it is a more gut friendly option compared to buttermilk. However, buttermilk is rich in probiotics, so boosts digestion.
Buttermilk vs Whey as Hydrating Drinks
Buttermilk and whey, both are excellent beverages to keep you hydrated. They both quest your thirst immediately. 
Both these drinks provide essential electrolytes such as potassium, magnesium and phosphorus, which help to maintain the water balance in your body. 
How Differently Can Buttermilk vs Whey Use in the Kitchen?
Other than sipping straight, buttermilk and whey can be used in many different ways. Buttermilk is an excellent substitute for milk in baking. It gives extra softness to your cookies and breads. It can be used to make savory dishes and curries. 
Whey can be added to smoothies, pancakes, soups and stews. You can cook pasta or rice with this to get a hint of tanginess.  
Buttermilk and whey are the perfect examples of sustainable kitchens, where each and every leftover is used for something. Both of these dairy products are nutritious additions to your diet. 
I hope I am able to address all your queries regarding buttermilk vs whey. If you still have a few more, then don't hesitate to write to me in the comment section.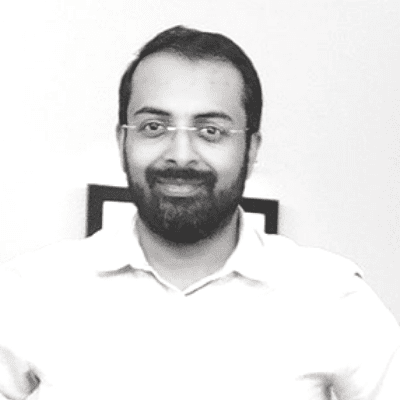 Hi! I'm Integrated Nutrition Coach Rohit Panwar. I hold twin Certifications from IIN, New York & SAFM, Massachusetts. I am a passionate vocalist of holistic lifestyle and have fully committed the past several years to educate & empower people towards their wellbeing. Despite a successful yet hectic corporate stint of 21+ years, I have prioritised nutriment in my life. I truly hope my personal journey from illness to wellness helps everybody reading this forge their own path.