Are fancy vegan morning meals creating a hole in your pocket? As a nutritionist, I will share cheap vegan breakfast ideas which can be prepared with simple ingredients. 
These recipes will prove that veganism is not just for the elite, even common people can be vegan with a few mindful selections of recipes. 
27 Effortless & Delightful Cheap Vegan Breakfast Ideas 
You don't have to spend an arm and a leg to start your day with a plant based meal. Make your mornings more budget friendly with these cheap vegan breakfast ideas: 
1.
Peanut Butter & Banana Sushi: A Delectable Easy Cheap Vegan Breakfast 
The name of this dish might be fancy but this super easy recipe is absolutely affordable. To cut the cost further, you can prepare your own tortillas over the weekend and keep them in the fridge to use during weekdays. 
To prepare this, spread peanut butter over tortillas and then place a peeled banana in the center. Roll the tortilla and cut it into bite size pieces. Your delicious sweet sushi is ready in minutes. 
2.
Hash Brown Pancake: A Quick Low Cost Savory Plant Based Breakfast 
This savory hash brown plant based breakfast is budget friendly and delectable. I prefer to use frozen hash brown to save time though you can prepare your own with fresh potatoes. 
Mix the hash potatoes with any seasonal vegetable like zucchini, carrot or spinach. Add salt, pepper and herbs such as garlic powder, oregano etc. Spread the mixture on the pan and  cook from both the sides. Enjoy them with salsa or any other vegan toppings of  choice. 
3.
Savory Chickpea Pancake: An Economical and Nutritious Vegan Breakfast
Savory pancakes are delicious and low cost breakfast options. You can add any seasonal vegetable either grated zucchini or carrot in the batter to make it more nutrient-dense. 
Add spices like ground cumin, turmeric, paprika, salt and black pepper to enhance the flavor. You can enjoy it with simple salsa or any vegan dip. 
4.
Black Bean Tacos: A Modest and Delicious Beginning of the Day
Saving money and eating healthy go hand in hand with a plant based diet. This black bean taco is a perfect example of it. 
You can use canned beans or boil the pre soaked dry beans to cut the cost. Spread fresh salsa on the tortilla and add beans in the center. Add baby spinach or any other leafy vegetables for freshness. 
5.
Idli: A Delightful South Indian Breakfast Delight Light on The Tummy & Pocket
Another amazing addition to cheap vegan breakfast ideas is idli. Idlis are made with the batter of rice and lentils that have been fermented. The light and fluffy idlis can be served with chutney or sambar or both.
Also, they are not only vegan, but also gluten-free option.
6.
Hummus With Pita Bread: As One of the Easiest Cheap Vegan Breakfast Ideas
Beans, lentils and legumes are not only the healthy meat alternatives but  low in cost too. Hummus is made of boiled or canned chickpeas beans which is a rich source of protein for vegans. 
To make this easy cheap vegan breakfast, blend chickpeas with garlic, salt, pepper, roasted sesame seeds and olive oil. Once ready add lemon and fresh cilantro for freshness. 
You can spread it or use it as a dip with pita bread. Your wholesome Mediterranean breakfast is ready to serve. 
7.
Vegan Chilaquiles: A Wholesome Savory Vegan Breakfast Option 
This is an economical and super filling Mexican breakfast that is fast to prepare and loaded with protein. Chilaquiles are made of leftover corn tortillas which are simmered with salsa.
Traditionally it is served with eggs, either scrambled or boiled. However, in this recipe egg is replaced by tofu. Instead of tortillas, chilaquiles you can prepare it with leftover bread too. 
8.
Oatmeal Pancake With Seasonal Veggies: A Hearty Morning Meal for Herbivorous 
Oats is a type of cereal which has many health benefits. It reduces bad cholesterol and is also considered as a heart healthy vegan food. 
To prepare this, make a batter by blending roasted oats, veggies, coriander, onions, salt and pepper. Add water to adjust the consistency. Start making pancakes on a heavy bottom skillet. Your delicious easy cheap vegan breakfast is ready. 
9.
Sweet Potato & Banana Toast: A Real Steal Vegan Treat for the Dawn
This is one of my most favorite cheap vegan breakfast recipes and I am sure it will become yours too. It needs just three simple ingredients which are easily available in the house.
Cut the sweet potatoes in thin slices and place them on the baking sheet for 20 minutes to soften. Top the cooked sweet potatoes with mashed bananas and sprinkle cinnamon powder before serving. 
10.
Overnight Oatmeal With Peanut Butter: Delightful, Easy and Cost Next to Nothing 
Overnight oatmeal are the perfect low cost vegan breakfast ideas for the busy people. Besides easy to make, there are various ways to include this heart breakfast to your routine. 
Mix traditional rolled oats with water, peanut butter and cinnamon powder directly in the mason jar. Keep it in the fridge and enjoy next morning with bananas or with other seasonal fruits such as apples, strawberries etc. 
11.
Savory Oatmeal : A Warm Vegan Way to Start a Cold Day 
This low cost warm vegan morning meal is perfect for cold winters. It is easy to make and easy on the pocket. 
Boil the water and add traditional oats in it. Once oats are cooked add salt, pepper and herbs to enhance the flavor. You can also use frozen corn or peas or chopped carrots in it to give more colors. 
12.
Boiled Peanut & Chickpea Salad: One of the Easiest Cheap Vegan Breakfast Recipes
This protein rich salad is one of the best cheap vegan breakfast recipes for fitness enthusiasts. Made with boiled peanuts and chickpeas, this power packed meal is one of the simplest way to keep you energized for the whole day. 
Boiled peanuts are an excellent source of energy and they contain more antioxidants than the roasted ones. Mix them with boiled or canned chickpeas, add cucumber, onion, tomato, salt, pepper, herb mix, lemon and cilantro to add freshness. Keep it in the fridge for a few minutes before serving. 
13.
Scrambled Tofu With Vegetables: A Low Priced Vegan Breakfast for Your Nutritional Needs
Tofu is an amazing source of protein and other nutrients for vegans. If you think that buying tofu each time from the store is uneconomical for you then try to make it at home. It is really easy and you can avoid the preservatives. 
To prepare this wholesome breakfast, put oil in the pan and onion and other seasonal vegetables. It would be better if you chopped them finely in a chopper. 
Once the vegetables are cooked, add scrambled  tofu and other seasoning like salt, pepper, turmeric, lemon etc. You can have it with toast or have it straight to avoid carbs.
14.
Peanut Butter Granola Bar: One of Quickest Low Cost Vegan Breakfast Ideas for Busy Mornings 
Feel free to mix and match the ingredients to make this super easy peanut butter granola bar for breakfast. This easy grab and go bar is perfect for hectic mornings and can be stored for weeks in the fridge. 
You will need quick oats, creamy peanut butter, vanilla, vegan choco chips, cinnamon, brown sugar or maple syrup. Mix all the ingredients and keep it in the fridge for an hour to set. Cut them in the bar shape and keep them in the fridge to store. 
15.
Pumpkin Overnight Oatmeal Mix : When There is No Time to Cook 
Nothing can be compared to the feeling when you don't have to cook your breakfast as the first thing of the day. This hearty treat is loaded with fall-flavors and is ready within 10 minutes. 
Compared to steel cut oats, old fashioned rolled oats are best for overnight oats. Mix oats with water or with any homemade vegan milk. Add pumpkin puree, vanilla, maple syrup, pie spice mix and cinnamon. Keep the oats jar in the fridge and your easy cheap vegan breakfast is sorted. 
16.
Poha: A Low Cost Indian Breakfast Made With Flattened Rice
Poha are basically flattened rice flakes which you can easily get from any Indian or Asian grocery store. For this easy cheap vegan breakfast, soak poha for at least 2 minutes.
Take oil in the pan and put onion and small pieces of potato. Once potatoes are softened add spices like turmeric, salt, paprika. Then add poha and serve with fresh coriander leaves and sprinkle lemon over it. 
17.
Potato Savory Waffles: A Satisfying Low Budget Breakfast Idea
Waffles are like a comfort breakfast recipe for many. The light, fluffy texture of waffles makes them one of the most loved breakfast recipes.
To prepare these vegan waffles, eggs are replaced by flax eggs. Prepare a batter by adding wheat flour, any homemade vegan milk, boiled potatoes, baking powders, salt, herb mix and a little bit of oil. Pour the batter in the waffle maker and your scrumptious breakfast is ready in few minutes
18.
Upma: Another Low Cost Indian Morning Favorite 
Upma is a popular Indian breakfast dish. It is made using semolina, chopped vegetables, water, and spices. However, for a more nutritious twist, replace quinoa for semolina.
To prepare, cook the quinoa or semolina with the vegetables, water, and spices until it reaches the right consistency. This breakfast is a great source of key nutrients to start your day off right. 
19.
Chickpea With Toast: Give A Fulfilling Budget Friendly Start to Your Day
Chickpeas are also known as garbanzo beans and they are nutritional powerhouse. Due to its multiple health benefits this legume is also considered as a superfood. 
You can use canned and rinsed chickpeas or get the dry ones, soak them overnight and boil. Mash the chickpeas and season with salt pepper, and other herbs. Spread the mix on top of the bread and cherish it with your loved ones. 
20.
Falafel Burger: Easy Cheap Vegan Breakfast to Stay Full for Longer
To prepare this vegan falafel burger, you can use the frozen falafel or make your own with boiled chickpeas. 
Place this protein-rich falafel patty in your burger with vegan tomato ketchup, salsa, and a few leafy greens to give a perfect look to your burger. This is an easy cheap vegan breakfast to stay full for longer. 
21.
Vegan Crepes With Peanut Butter: A Vegan Morning With Nominal Cost
Crepes are an essential part of the French breakfast. These are actually like pancakes which are thin, soft and large compared to them. 
To make these vegan crepes, you will need: flour, any homemade vegan milk, I prefer oat milk, natural sweetener, peanut butter and vanilla extract. Pour the batter on a hot pan and prepare crepes. Serve with maple syrup, banana and other seasonal fruits. 
22.
Banana Muffins: A Perfect Addition to Low Cost Vegan Breakfast Ideas
These quick vegan banana muffins are healthy treats for your mornings and wonderfully budget friendly. This is one of my favorite cheap vegan breakfast ideas. 
To make them mix whole wheat flour, bananas, cinnamon, baking powder, natural sugar, homemade oat milk and oil. Pour the batter in muffin tins and wait for 30 minutes to bake. Once cooled down, cherish them without guilt. 
23.
Vegan French Toast: A Modest Comfort Meal for Morning Rush 
For these delicious vegan French toast, combine the ground flax, homemade vegan milk, cinnamon, vanilla and maple or agave syrup in a shallow bowl and whisk to mix well. 
Dip the bread from both sides in the batter and place immediately on the skillet. Cook the bread until both sides are nice and brown. Serve with banana and powdered sugar. Your easy cheap vegan breakfast is ready to enjoy. 
24.
Tofu Onion Frittata: A Flavorful and Thrifty Beginning of the Day 
This ultimate vegan breakfast is flavored with simple key spices and one of the amazing low cost vegan breakfast ideas. 
Combine firm tofu with sea salt and black salt which will give an egg flavor to the dish. Make a batter with turmeric, pepper, onions, cilantro baby spinach and oil. Bake it in the preheated oven until crisp and golden. Serve with any vegan dip. 
25.
Spinach & Mushroom Casserole With Cauliflower Cheese: Delicious, Quick and Real Buy Vegan Breakfast Option 
For this dairy free breakfast take a little olive oil in the pan and add finely chopped white onion, mushroom and spinach. Season with salt, pepper and herb mix.
Blend boiled cauliflower florets with a few soaked peanuts to make a smooth paste. Mix vegetables and cauliflower cream and put it in the oven. Your mouth watering cost effective vegan breakfast will be ready in a few minutes. Serve it with toast or have it straight. 
26.
Stuffed Parantha: A Protein Rich Economical Indian Breakfast Bread
Paratha is an Indian flatbread which is prepared with whole wheat flour and other vegetable stuffing. Stuffed with boiled potato, cauliflower, crumbled tofu, this is one of the yummiest cheap vegan breakfast recipes.
For stuffing, mash the boiled potatoes or crumble tofu or cauliflower. Add salt, cumin powder, paprika, chopped onion and fresh coriander leaves. In dough balls fill the mixture, roll out. Cook in a heavy bottom pan using some oil. Enjoy it with chutney or yogurt. 
27.
Whole Wheat Spinach Pancake: Go Green With This Delightful Morrow Meal 
These vibrant green color pancakes are child-approved and economical vegan meals for your mornings. Spinach is a rich source of fiber and other nutrients such as vitamin A, K and C. It also contains iron, calcium and folate. 
Instead of whole wheat you can add banana to make a sweet version of it. To make batter, mix spinach puree, flour, salt, baking powder, garlic powder and oil. Make small size pancakes and serve with any vegan dips such as hummus or tahini. 
Starting your mornings with these nutrient-rich low cost vegan breakfast ideas will boost your mood and health both. 
Write to me which one you are already cooking and which one you will start now.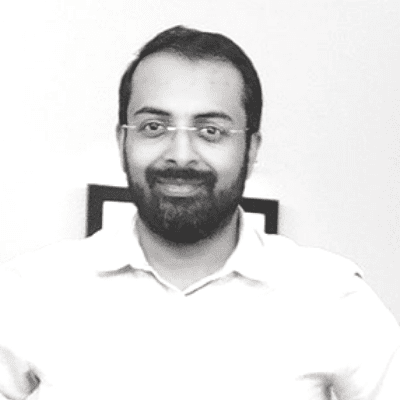 Hi! I'm Integrated Nutrition Coach Rohit Panwar. I hold twin Certifications from IIN, New York & SAFM, Massachusetts. I am a passionate vocalist of holistic lifestyle and have fully committed the past several years to educate & empower people towards their wellbeing. Despite a successful yet hectic corporate stint of 21+ years, I have prioritised nutriment in my life. I truly hope my personal journey from illness to wellness helps everybody reading this forge their own path.