Starting your day with a nutritious breakfast can set the tone for the entire day. So, in this blog, I am sharing with you some you my personal favourite alkaline vegan breakfast ideas.
Lately, more and more people have been trying different kinds of diets and an alkaline diet is one of them. So, if you too have been following the diet, read on. 
21 Delicious & Nutritious Alkaline Vegan Breakfast Ideas 
The benefits of alkaline-rich foods may not have enough scientific backing but on a nutritional level, it checks in all the right boxes. 
As a nutritionist, these are my top recommendations for alkaline vegan breakfast ideas – 
1.
Avocado Salad
Avocado Salad is an easy and quick alkaline vegan breakfast option. In order to make this salad you need ripe avocado, mixed greens, cherry tomatoes, cucumber, red onion, and lemon juice.
The avocado provides a creamy texture and the lemon juice adds a nice tangy flavor. The veggies add all the fiber, and vitamins, making it a perfect alkaline meal to start your day. You can also add in some seeds to the mix.
2.
Green Smoothie Bowl
Another easy to put together breakfast option is this bowl. Blend together spinach, kale, avocado, banana, and almond milk. Now pour this smoothie into a bowl and add in toppings such as chia seeds, nuts and fresh fruit. 
This vegan breakfast bowl is high in vitamins, minerals, and antioxidants, making it a great way to start your day. The best part is, you can customise it the way you like with your favourite ingredients.
3.
Tofu Scramble
Tofu scramble resembles the texture and flavour of scrambled eggs and is pretty easy to make. You can eat it as such or serve with toast. 
To make this, crumble firm tofu. Sauté it with vegetables of your choice such as bell pepper, onion, and mushroom. Also add in spices like turmeric, salt, and black pepper. 
4.
Millet Bowl 
Among my alkaline vegan breakfast ideas, this one's my favourite. It is made by combining it with fruits, nuts and seeds. 
You can cook the millets with almond milk or other plant milk of your choice. This serving is not only filling but is aso  high in protein, fiber, and various vitamins and minerals.
5.
Grain-free Granola
Grain-Free Granola is another great option for a alkaline vegan breakfast. This granola is nutritious and satisfying. It can be served with almond milk or yogurt, or on top of a smoothie bowl. 
You can make it by combining nuts, seeds, coconut oil and dried fruits of your choice. Also add in a sweetener of your choice like dates,  or maple syrup. Bake it till golden brown and crispy. 
6. 
Green Pear Smoothie
A delicious and nutritious vegan breakfast option, pear smoothie is quick to make. In a blender put in  fresh grean pears, leafy greens such as spinach or kale, a plant milk of your choice  and a sweetener like date paste, jaggery or maple syrup. 
The smoothie will turn out to be thicka nd sweet. You can also add to the mix some seeds like pumpkin, chia or flax as per your liking. 
7.
Savoury Quinoa Bowl 
Quinoa is a must have kitchen ingredient for vegans. High in protein, minerals and vitamins, a quinoa bowl can be an excellent breakfast option. 
Mix cooked quinoa with diced tomatoes, cucumbers, bell peppers, and avocado. Add a squeeze of lemon juice and a sprinkle of herbs for flavour.
8.
Mushrooms On Spelt Bread
Another one of my absolute favourites are mushrooms, They are quick to cook, versatile and rich in nutrients. This breakfast option is not only delicious but can be made in minutes. 
Sauté mushrooms such with garlic and herbs like thyme, rosemary, parsley. Then serve it on top of toasted spelt bread. Spelt bread is denser and nuttier than regular bread and will keep you full longer.
9.
Buckwheat Porridge 
Another gem on my list of alkaline vegan breakfast ideas is a buckwheat porridge. This delicious and nutritious vegan breakfast option is made by cooking buckwheat groats with a plant based  milk or water. 
You can sweeten it with a natural sweetener like maple syrup or date paste or jaggery. You can also top it up with your choice of fruits, nuts and seeds.
10.
Chia Seed Pudding 
Satisfying, quick and nutritious, a chia pudding is just the sweet start you need for your day. In a jar mix chia seeds, plant milk (my favourite is coconut milk), and a pinch of vanilla extract. Let sit overnight in the refrigerator.
Next morning top this pudding with fresh fruit in the morning. You can also add something like date paste, maple syrup to sweeten it further. 
11.
Tomato Avocado Toast
Who doesn't ove a good avocado toast! The easy breakfast on the go recipe is delicious and of course an alkaline breakfast option. 
Toast slices of whole grain bread and top them up with mashed avocado, diced tomatoes, and a sprinkle of herbs. You can also sprinkle on it some seeds if you like. 
12.
Coconut Yogurt Parfait
If you're in a rush, this parfait will come to your aid, This simple breakfast can help you stay full and take care of your nutrient intake as well. 
Layer coconut yogurt with fresh fruits like berries, papaya, etc and homemade alkaline granola. This  for a breakfast treat that will keep you satisfied for hours.
13.
Alkaline Pancakes
Alkaline Pancakes are a delicious breakfast option for vegans. They are made with flour such as almond flour, or spelt flour, and combined with other ingredients that are alkaline-forming such as baking powder, baking soda, and plant-based milk like almond milk or oat milk. \
These fluffy and lightly sweetened pancakes can be natural sweetened by maple syrup. Jaggery or date paste/ powder. You can serve them with some fresh fruits, nuts or seeds on top. 
14.
Mix Sprout Salad 
This salad is a healthy and super refreshing vegan breakfast option. All you need for this salad are sprouts such as alfalfa, green beans, mixed greens, cherry tomatoes, cucumber, red onion, and lemon juice. 
Mix together all the ingredients and enjoy. This salad is high in protein, fiber, vitamins, and minerals, making it a perfect alkaline meal to start your day. 
15.
Overnight Oats 
Overnight oats is probably one of the most convenient vegan breakfast option. It is made by combining rolled oats, seeds like chia (optional) a liquid such as almond milk or plant based yogurt, and a sweetener such as date paste or maple syrup in a jar. 
The oat mixture is then left in the refrigerator overnight to soak. In the morning, you can enjoy these soft and creamy oats with the toppins of your choice like fruits and nuts.
16.
Chickpea Frittata
A chickpea frittata is a delicious and warm breakfast option for vegans. It can be customised as per you needs and is quite easy to make
Sauté chopped spinach (or any leftover veggies) and a few scallions in a pan in olive oil until slightly cooked. Pour a batter of chickpea flour mixed with water over the vegetables and cook until it feels firm on the top surface. Add in your salt and pepper. Serve it in slices.
17.
Minty Mango – Kiwi Smoothie
Kiwi and mango are both great options for fruits that are alkaline. Their combination tother in a smoothie just does wonders. 
In a blender add chopped kiwi, ripe mangoes, plant milk of your choice and some chia seeds. You can also add a deseeded date into the mix for a sweeter flavour. The thick breakfast smoothie is now ready. 
18.
Quinoa Porridge
The sweet quinoa porridge is another one of my top recommended alkaline vegan breakfast ideas. The warm porridge is perfect to begin your day in cold mornings. 
Cook  quinoa,  with your favourite plant milk or even water. To this add a natural sweetener. I prefer date paste and jaggery. Once the quinoa is cooked, transfer into a bowl. Top with a chopped fruits, nuts and seeds. 
19.
Beans Salad
Easy to make, the bean salad is also very diverse when it comes to choosing ingredients. Combine togethr  cooked beans (you can use any – black, kidney, or chickpeas) chopped vegetables like tomatoes, cucumber, red onion, and parsley. 
You can enjoy the salad by dressed with lemon juice or a home amde dressing. and herbs. This salad is high in protein, fiber, and various vitamins and minerals, making it a great way to start your day. 
20.
Mushroom Spinach Wrap 
This is another delicious way to include more alkaline foods in your diet. To make this, sauté mushrooms, firm tofu cubes, and some spinach all together in a bit of olive oil. Stir until cooked to half of the original volume. 
Once the veggies are ready, season with spices, sat and pepper. Now serve the mix in a spelt tortillawith salsa and guacamole on the side.
21.
Tempeh Veggie Bowl
Soy products like tempeh, tofu have very alkalising effect and thus can be included in your meals.  A tempeh veggie bowl is made by sautéing tempeh, with a variety of vegetables such as bell pepper, onion, and mushroom, and spices like ginger, turmeric, and cumin. 
Tempeh is high in protein and provides a savory, nutty flavor and veggies provide a crunch. You can serve this veggie-tempeh mix  over a bed of quinoa or brown rice and topped with a dressing like peanut sauce.
This brings me to the end of the blog. Do give these alkaline vegan breakfast ideas a try. Most of them are pretty easy to make and won't take much of your time. If you have any questions, I would be happy to answer them in the comments ection below.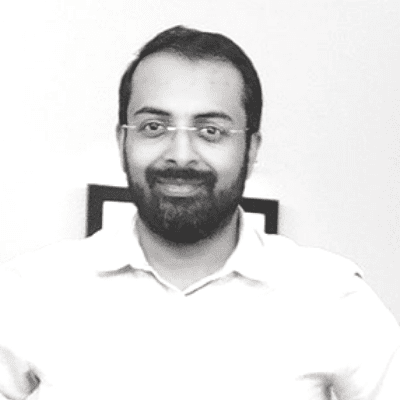 Hi! I'm Integrated Nutrition Coach Rohit Panwar. I hold twin Certifications from IIN, New York & SAFM, Massachusetts. I am a passionate vocalist of holistic lifestyle and have fully committed the past several years to educate & empower people towards their wellbeing. Despite a successful yet hectic corporate stint of 21+ years, I have prioritised nutriment in my life. I truly hope my personal journey from illness to wellness helps everybody reading this forge their own path.