Wondering how to include fermented foods in breakfast? As a nutritionist, I will share some nourishing fermented breakfast ideas. 
Including fermented foods in breakfast can set the right tone for your entire day while aiding your digestive processes.  
17 Tummy Friendly Fermented Breakfast Ideas
Fermented foods are rich in probiotics or friendly bacteria. Therefore, a regular intake of fermented foods can boost your overall health.
Here are some easy fermented breakfast options you can start with:
1.
Sauerkraut & Egg Scramble: Quick Way to Include Fermented Foods In Breakfast
Sauerkraut is made by finely shredding cabbage and allowing it to ferment in a brine solution. Adding sauerkraut to eggs offers a healthy mix of lean proteins, probiotics, and fiber.
In a bowl, whisk eggs with salt and pepper. Pour eggs in a skillet and scramble until cooked. Add in two tablespoons of sauerkraut Enjoy your hearty breakfast with fermented foods. 
2.
Kefir Parfait: Easiest Way to Include Fermented Dairy In Breakfast
Kefir, a fermented dairy drink, is rich in probiotics that support gut health. Combined with fruits, nuts, and seeds, this kefir parfait is one of easiest fermented breakfast ideas. 
Layer kefir with your choice of fruits, nuts, and granola in a glass or bowl. Start with a base of kefir, add a layer of fruits, sprinkle with nuts, and top with granola. Repeat layers and enjoy. 
3.
Sprouts Salad With Pickled Vegetables: Plant Based Probiotic Rich Breakfast Option 🌱
Sprouts are germinated seeds which are loaded with many healthful nutrients. There are many types of sprouts like beans, seeds, grains or vegetable sprouts. 
This breakfast recipe is a flavorful mix of two fermented foods- sprouts and pickled vegetables. Combine pickled cucumber, red onion, cabbage, radish and sprouts in a big salad bowl. Combine well with salt, pepper, cumin powder and fresh cilantro. 
4.
Kimchi & Tempeh Burrito: An Easy Breakfast With Fermented Foods 
If you don't know how to include fermented foods in breakfast then this recipe will give you a delicious option. This will give a tangy twist to your regular burritos. 
Spread sour cream on the burrito and fill with kimchi and cooked tempeh pieces. Grate fresh cheddar or mozzarella cheese on top. Heat up before serving. 
5.
Natto Toast: Japan – Inspired Unique Fermented Breakfast Ideas 🌱
Natto are fermented soybeans which originated from Japan. These sticky soy beans are full of many beneficial nutrients. 
In Japan people have natto as a breakfast food with rice. However if you don't like to eat rice first thing in the morning then spread natto on a whole grain or sprouted grain bread. This breakfast with fermented foods is a perfect way to break the dawn. 
6.
Tofu & Kimchi Salad: Scrumptious Breakfast With The Power of Probiotics 🌱
This is one of my favorite fermented breakfast ideas. It is made with minimum ingredients. 
Cut tofu in small cubes and saute in sesame oil with kimchi. Sprinkle sesame seeds and freshly chopped leeks and enjoy with toast or have it straight. You can also use it as filling for tortillas. 
7.
Idli: Light, Fluffy & Soft Fermented Breakfast Option from India 🌱
Idli, a popular breakfast dish in Southern India and Sri Lanka, is a type of steamed rice cake which is savory in taste. These soft and fluffy rice cakes are made of fermented rice and lentil batter. 
Soak rice and lentil for 6-7 hours and blend it to make a smooth batter. Then let it ferment for at least 8-10 hours. After that, pour  it in a special Idli pan to steam. You can have them with coconut chutney or a type of lentil called Sambar. 
8.
Stir Fried Veggies & Tempeh Bowl: A Protein Rich Breakfast Option for Vegans 🌱
Tempeh is a fermented food from Indonesia. It is commonly prepared with soy, however you can also find chickpea, lentil or seed tempeh. 
For this protein rich bowl, take oil in the pan and add onion, garlic and other veggies like carrot, beans, cabbage, beans etc. Add cooked tempeh and seasoning like soy sauce, salt and pepper. Serve in the bowl and garnish with finely chopped leeks. 
9.
Grilled Cheese Sandwich: A Delicious and Classic Morning Meal 
This classic grilled cheese sandwich is one of the easiest fermented breakfast ideas. You can use a combination of fermented cheese like Gouda, Cheddar and Havarti cheese slices for this recipe. 
To make it, spread the butter on one side of the bread and place it on the skillet over medium heat. Stack cheeses on the slice and cover it with another slice. Flip and continue sauteeing until both the sides turn golden brown. 
10.
Dosa: An Indian Savoury Pancake Breakfast Option🌱
Dosa or Dosai is one of the traditional South Indian fermented breakfast ideas which is basically a savory thin pancake. It is prepared with fermented rice and lentil batter. 
To make this batter, soak both the ingredients for 7-8 hours and grind them to make a smooth batter. Let it ferment for another 7-8 hours. Start making dosa on an iron griddle. You can fill it with various mixtures like potato, cheese for this breakfast with fermented foods or have it plain with coconut dip. 
11.
Sour Cream & Pickled Veggie Quesadillas: Filling Option for Fermented Breakfast Ideas
This is one of the most delectable fermented breakfast ideas. This recipe needs very little cooking and it is mostly about assembling. It is super quick to prepare with minimum ingredients.
Spread sour cream on whole wheat tortillas and then add pickled salsa on top of it. Grate fresh cheese and heat it up over the medium flame. Your delicious breakfast with fermented foods is ready to enjoy. 
12.
Greek Yogurt & Berry Smoothie: Give A Probiotic Rich Start To the Day
This is a thick smoothie which can also be eaten by spoon. Greek yogurt is an excellent source of probiotics which promotes your gut health. 
To prepare, blend greek yogurt with blueberries and raspberries. Add natural sweetener like honey or maple syrup, vanilla extract and a few cloves of cardamom. Blend it until it has a smooth texture. Serve this with chia seeds. 
13.
Scrambled Tofu in Miso Soup: A Japanese Way to Include Fermented Foods In Your Breakfast 🌱
This is a popular Japanese breakfast recipe. To prepare it, first scramble a firm tofu cake. 
Now take some oil in the pan and add tofu in it. Scramble it with a fork or with a spatula. On the side mix miso paste in hot water and then add scramble tofu in it. Your breakfast with fermented foods is ready to relish.
14.
Yogurt Bowl: Hearty Breakfast Bowl With the Goodness of Probiotics
Yogurt is a fermented dairy product loaded with friendly bacteria and many other essential nutrients such as protein and calcium.
For this healthful breakfast, use any plain yogurt and add fruits of your choice like berries, banana, kiwi and pineapple etc. Add seeds and granola for a crunch. You can also add honey, agave syrup or any other natural sweetener. 
15.
Mango Lassi: Give a Probiotic Twist to Usual Smoothies
This very famous fermented drink of India is made of yogurt and mango. Yogurt is a fermented dairy food which is also a great source of calcium and protein. 
To make this , you just need to blend yogurt with sugar and mango slices. You can use frozen mangoes or fresh. This delightful drink is especially good to quench your thirst in summers. 
16.
Fermented Salmon & Cream Cheese Bagel: A Mouthful Breakfast with Fermented Foods
This popular fermented breakfast is made of salmon which is an Omega-3 rich fish with many other essential nutrients. 
To prepare this breakfast with fermented foods, you just need to assemble all three ingredients. First spread cream cheese on top of toasted bagel. Then arrange Salmon over it and sprinkle pepper and olive oil for some more flavors. 
17.
Overnight Oats: Make Ahead Fermented Breakfast
Overnight oats are one of the most refreshing, versatile and easy fermented breakfast ideas. To prepare them, rolled oats are best. 
Take a mason jar, and give a good stir to oats, two tablespoon of yogurt, banana, chia or flax seeds. Cover the lid and keep it in the fridge overnight. Enjoy your creamy oats in the morning with toppings like nuts and fruits. 
These are my favorite fermented breakfast ideas. I hope you will enjoy them as much as I do.
Drop me a message in the comment section in case you have some doubt regarding these recipes.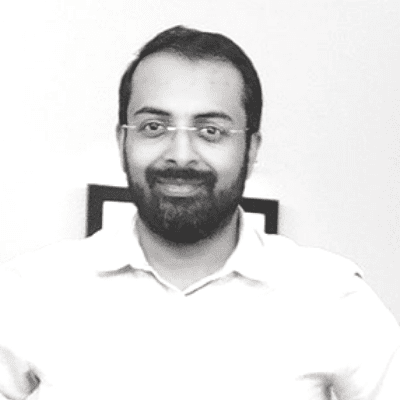 Hi! I'm Integrated Nutrition Coach Rohit Panwar. I hold twin Certifications from IIN, New York & SAFM, Massachusetts. I am a passionate vocalist of holistic lifestyle and have fully committed the past several years to educate & empower people towards their wellbeing. Despite a successful yet hectic corporate stint of 21+ years, I have prioritised nutriment in my life. I truly hope my personal journey from illness to wellness helps everybody reading this forge their own path.