Hemp milk is a rockstar in the world of plant milks. Rich in nutrients and environmentally sustainability, hemp milk uses also makes it truly versatile. 
In this blog, I take you through some of my favourite ways of using hemp milk in use. Be it for drinking, cooking or using it in baby formulas.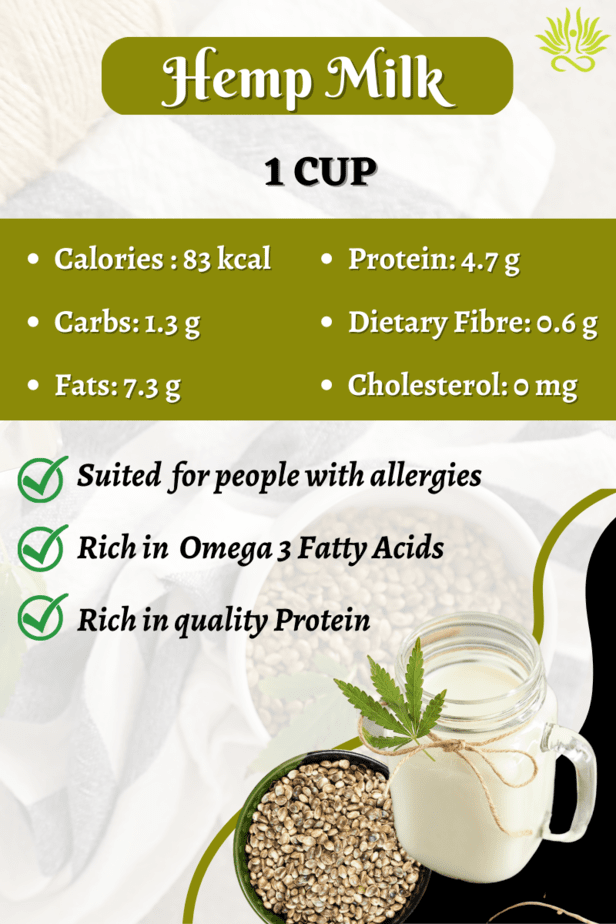 PEOPLE ALSO READ
| 12 Incredible Ways of Using Tiger Nut Milk  At Home | 
15 Fascinating Hemp Milk Uses You Have to Try Today!
The popularity of hemp milk has surged in the last few years. Made from the seeds of the hemp plant, hemp milk is a good source of plant-based protein, omega-3 and omega-6 fatty acids, and other nutrients. 
So, let's see what are the top hemp milk uses- 
1. Drink Up Your Glass Of Hemp Milk 
Hemp milk is one of the best substitutes for cow's milk because it has a texture similar to that of cow milk. It has a slightly nutty, earthy and pleasant taste and can be had as such without additives. 
If you are finding it hard to come to terms with the taste, you can always use  sweeteners and flavorings such as vanilla or chocolate to make your glass of hemp milk more palatable.
2. Add Hemp Milk Directly to Your Bowl of Cereal
Another fairly simple way to use hemp milk is to pour it over your cereal. Despite its nutty, earthy flavour, it is not too overpowering and can perfectly complement any type of cereal. 
I generally add my hemp milk to a bowlm of homemade granola or use it to prepare a warm comforting bowl of oatmeal. 
3. Use Hemp Milk in Baby Formula
Babies and toddlers who are allergic to or intolerant to dairy can be given hemp milk. Hemp milk is a safe, vegan-friendly, sou-free and nut-free and nutritious option for kids 
Hemp milk confers many benefits since it contains essential fatty acids, protein, and other vitamins and minerals. These can help support babies' development 
4. Add Hemp Milk To Your Tea or Coffee
Hemp milk can be added to your morning cup of tea or coffee. However, hemp milk has a thinner consisitency, so do not expect the same results as with cow milk or thicker alt milks. 
It might take you a while to get used to the earthy taste of hemp milk, so, experimentation is the key.  Also, hemp milk does not froth as well as other plant milks so, it may not be the best option for your lattes, cappuccino or other frothy drinks.
5. Make A Vegan Yogurt With Hemp Milk  
Just like other dairy alternatives, hemp milk too can be used to make yogurt. Hemp milk yogurt is a good source of protein, healthy fats and other nutrients. 
Hemp milk is tart and earthy in taste and has a thinner texture when compared to traditional yogurt. If you are preparing it at home, you can add powdered agar agar or chia seeds to get the consistency right. You also need to add something sweet to begin fermentation as hemp milk does not naturally contain any sugar. Sugar is needed for the healthy bacteria to grow and culture the milk. 
6. Use Hemp Milk to Make With Overnight Oats
Overnight oats – the best, right? Easy, quick, convenient, filling, fulfilling and packed with nutrition, I absolutely love overnight oats. Hemp milk can be used to make this nutrient-rich and satisfying breakfast. 
Combining rolled oats with hemp milk, seeds/ nuts of your choice and allowing the mixture to sit in the refrigerator overnight. Enjoy this bowl of goodness in the morning topped with fruits of your choice. 
7. Make Vegan Kefir With Hemp Milk
You can make a vegan kefir using hemp milk although it is not one of my top favourite hemp milk uses. The process is the same as for making regular kefir but you would need to add some sugar/ sweet to feed the good bacteria. 
Let me warn you beforehand, hemp milk kefir may be a bit too strong for your palate, so try with a smaller batch first. You can also add another plant milk to it for a more pleasant experience. 
Also Read: Best Non Dairy Milk Options for Making Kefir
8. Make Nutrient Rich Smoothies & Smoothie Bowls with Hemp Milk
Hemp milk can be a great addition to your smoothie or acai or berry bowls. Hemp milk unlike many other plant milks has a higher amount of plant protein and can give you the head start you need.
Try making a green smoothie with hemp milk, it is super amazing, Just blend together some banana, spinach/kale,  peanut butter and hemp milk in a blender and you are good to chug. 
9. Prepare Yummy Ice Cream With Macadamia Milk
You can also use hemp milk to make ice cream,. The creamy texture and nutty taste can complement the flavors of the ice cream well. 
Just go about making the hemp milk ice cream in a similar way as you would in making ice cream with cow's milk or other milk alternatives. However, since hemp milk is a little runny, you will either have to add a thickener like xanthan gum or guar gum or reduce the amount of hemp milk uses.  
10. Use Hemp Milk in Your Pancake & Waffle Batter 
Hemp milk can also be a great replacement for dairy milk in your waffle and pancake batter. It will give your pancakes and waffles nutrients and a unique flavour. 
Just use the hemp milk in the way you would use any non-dairy milk or dairy milk. In my experience, hemp milk goes best with chocolate flavoured pancakes.
11. Prepare Unique Cocktails & Mocktails With Hemp Milk
Hosting a party? Why not try some unique cocktails? Hemp milk can be used in cocktails and mocktails to give your drinks a unique nutty taste. 
Hemp milk goes best with many hard drinks such as vodka, bourbon, white rum. For mocktails you can add the  juices you like. 
12. Replace Dairy With Hemp Milk in Baking
Hemp milk works really well in baked dishes. You can use it to bake both sweet and savoury dishes. 
You can bake cakes, muffins, cupcakes and breads. In savoury dishes like savory breads, crackers, pies, etc. 
13. Boost Your Immunity With Hemp Golden Milk
Golden milk or turmeric milk, a popular Indian drink is known for its immense benefits. But for those with milk allergies, hemp milk can be a decent substitute in the preparation of golden milk. 
In warmed hemp milk add all your ingredients including turmeric powder, cinnamon, ground ginger, pinch of black pepper. You can also add a sweetener to the mixture if you like. 
14. Try Your Favourite Hot Chocolate With Hemp Milk 
Among the top hemp milk uses, this one's the most revered. With hemp milk you can can make a delicious and creamy hot chocolate. 
The nutty and slightly earthy flavor of hemp milk complements the rich cocoa flavor and add a unique twist to your cup of traditional hot chocolate. Plus, its completely vegan, soy and nut free as well. 
15. Hemp Milk Works Really Well in Soups 
For a delicious dairy free soup, you can replace your cream, or other dairy additives with hemp milk. .Hemp milk gives any soup a great base, and adds its own peculiar light and nutty flavour. 
You can use hemp milk in any soup but some of my favourites are butternut and pumpkin soups. 
That was all from my end for hemp milk uses. If you have tried some other recipes, feel free to share them in the comment section below. 
Frequently Asked Questions About Hemp Milk Uses
Is it good to drink hemp milk?
Ans.  Yes, hemp milk is a good source of nutrition for those who are looking for a dairy-free or soy-free alternative to cow's milk. Hemp milk is rich in omega-3 and omega-6 fatty acids and is also a good source of plant-based protein and minerals. 
Does hemp milk help you sleep?
Ans.  Although hemp milk does not directly help you sleep, it can improve the quality of your sleep. The Omega-3 and Omega-6,  in hemp milk can reduce inflammation while the magnesium helps relax muscles. This can promote a better sleep. 
Is hemp milk good for weight loss?
Ans.  Yes. Hemp milk is relatively low-calorie and low-fat food and is  suitable option for those looking to lose weight. It is also a good source of protein and fiber, which can help you feel full and satisfied, which in turn can help with weight loss.
Ans. In some people hemp milk may cause gas because of the fibre content. So, if you are new to the milk, begin by introducing small quantities first. 
Ans. Yes, hemp milk can be heated. However, i would recommend using low to medium heat. 
Does hemp milk taste like cow milk?
Ans. Although hemp milk has a similar texture as cow's milk, it tastes completely different. It has a more nuttier and earthier flavour.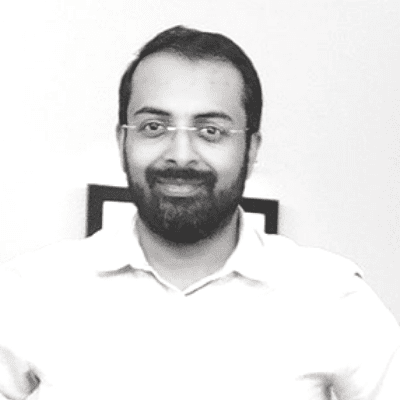 Hi! I'm Integrated Nutrition Coach Rohit Panwar. I hold twin Certifications from IIN, New York & SAFM, Massachusetts. I am a passionate vocalist of holistic lifestyle and have fully committed the past several years to educate & empower people towards their wellbeing. Despite a successful yet hectic corporate stint of 21+ years, I have prioritised nutriment in my life. I truly hope my personal journey from illness to wellness helps everybody reading this forge their own path.