Following a plant-based diet and looking for protein-rich, low-fat breakfast recipes? As a nutritionist, I shortlisted some high protein low fat vegan breakfast ideas that are delicious. 
Many people believe that vegans don't have many protein rich and low fat breakfast choices. However, by going through these ideas you will realize that it is just a misconception. 
High Protein Low Fat Vegan Breakfast: 17 Appetizing Options
Read along to know all about few of my all time favorite high protein low fat vegan breakfast ideas to give a healthy start to your day: 
1.
Avocado & Edamame Salad: A Delicious High Protein Low Fat Vegan Breakfast
Edamame are green colored young soybeans which are also referred to as vegetable-type soybeans. Another main ingredient of this recipe is avocado, which is an excellent source of "Good" fat. 
Boil edamame in salty water and let it cool down. Cut avocados and cucumbers in cubes and mix with edamame. Add baby spinach, squeeze a lemon and season with salt and pepper. Your gorgeous green color high protein low fat vegan breakfast is ready to be plated. 
2.
Tofu Scramble: A Wholesome High Protein Low Fat Vegan Start to Your Day 
Tofu is another soy product which is made with coagulated soy milk. It is also known as "Bean Curd". This is considered as one of the best high protein low fat foods for vegans. 
Use extra firm tofu, since it contains most protein compared to all other types of tofu. Take sesame oil in a pan and add chopped garlic, green onion and other vegetables. Then mix scrambled or grated tofu.  Add soy sauce, salt and pepper in the end to enhance the flavor.
3.
Green Peas & Foxtail Millet Upma: An Indian Savory Plant Based Breakfast Porridge
This savory porridge is made of foxtail millet which contains a high amount of protein. Green peas in the recipe amps up the protein content further. 
For this recipe, take oil in a pan and add cumin and mustard seed with raw peanuts. Saute for 1-2 minutes then onion, peas, finely chopped carrot and green beans. Then add millet, water, salt and put on a lid until it softens. Season with lemon juice and coriander leaves. 
4.
Blueberry Protein Shake: A Wonderful Low Fat Breakfast for Vegans
This blueberry plant protein shake is prepared with just a few ingredients. You will need almond butter, almond milk, fresh or frozen blueberries and ice cubes. 
Put all the ingredients in the blender and blend until a smooth texture. If it's too thick then add more almond milk, if too thin then add more ice cubes. 
Use unsweetened almond milk to avoid unwanted calories. Top with chia seeds and cherish it. 
5.
Scramble Chickpeas & Spinach: One of the Easiest High Protein Low Fat Vegan Breakfast Ideas 
Chickpeas are nutritious legumes which are high protein and low fat. Besides this it is also a fiber rich plant food. It keeps you full for longer and helps to reduce weight. 
In a bowl take canned chickpeas and mash them with a fork. Add minced garlic, onion, salt, pepper, cumin powder, baby spinach, avocado, roughly chopped cilantro and mix everything. Squeeze lemon juice in the end for a tangy taste. 
Other Nutritious Plant Based Breakfast Suggestions
| High Protein Vegan Breakfast Without Protein Powder |
| High Protein Low Carb Vegan Breakfast Ideas |
6.
Sweet Potato Crust Quiche: Flavorful Protein Rich Nutritious Plant Based Morning Meal 
This wholesome healthy breakfast will become your instant favorite just like mine. To make this high protein low fat vegan breakfast you will need sweet potato, silken tofu, spinach, garlic, onion, nutritional yeast and shallot. 
In a baking dish arrange roasted sweet potato slices and pour silken tofu and veggie mixture on top of that. Let it bake for 40 minutes until crisp from outside. 
7.
Blueberry Almond Oatmeal: A Fulfilling Vegan Way to Break the Dawn  
Cooked in almond milk, this oatmeal bowl is a hearty and filling breakfast for vegans. Oats are protein rich grains with lots of fiber and low in fat. 
Tart taste of blueberries strengthen its flavor and nutrient content. Add peanut or almond butter and roasted almonds for a more mouthful experience. You can add any vegan sweetener if you like.  
8.
Quinoa Bowl With Berries: Top Choice for Vegan Breakfast Ideas Low in Fat and High in Protein
Quinoa is considered a superfood due to its immense health benefits. This scrumptious recipe is super easy to make. Either warm or cold, it tastes amazing both ways. 
Add cinnamon and vanilla infused unsweetened almond milk in cooked quinoa. Top your bowl with a mix of berries like blackberries, blueberries etc. You can also add maple syrup to enhance the sweetness. 
9.
Applesauce Vegan Muffins: A Mouthwatering Protein Rich Breakfast With Low Fat
These fluffy and moist applesauce muffins are protein rich and low in fat. Make unsweetened applesauce in advance for this recipe. You can also swap it for blueberry sauce. 
Mix almond flour, protein powder, applesauce, peanut butter, unsweetened chocolate chips or blueberries and baking powder. Pour the batter in muffin liner and bake for 15-20 minutes. These can be stored for 1 week in the refrigerator. 
10.
Buckwheat Parfait: One of the Simplest Vegan Breakfast Ideas Low in Fat But High in protein
The grain buckwheat is nutrient rich grain with high protein and low fat. Groats are one of the easiest ways to add this healthful grain to our meals. 
For this recipe, bake buckwheat groats after coating them in cinnamon powder, maple syrup and coconut oil. Now start layering your parfait in a glass jar.
You can take any vegan yogurt like cashew, coconut etc. Add blueberries, chia seeds and nuts on top. 
11.
Chickpea Flour Pancake: A Savory & Quick Option for High Protein Low Fat Vegan Breakfast
This savory pancake is known as "Cheela" in India. It is made of chickpea flour which is an excellent source of protein. 
Add grated or finely chopped carrots, zucchini, onion, ginger garlic paste, salt, chili powder and cumin powder.
Make a smooth, pancake like batter. Now, prepare pancakes on a hot pan and serve with coriander dip called green chutney. 
12.
Apricot Dates Oat Bar: Handy Grab-to-Go Low Fat Protein Rich Vegan Breakfast for Busy Mornings 
This is one of the easiest high protein low fat vegan breakfast ideas.  For this energy bar, first make the flour by blending rolled oats, flax seeds and pumpkin seeds. 
Next blend apricots, dates, salt, cinnamon and protein powder. Mix it with oat and seed flour and press with your hand in a baking tray. Spread melted chocolate on top and put it in the fridge to set. 
13.
Black Bean & Avocado Toast: A Mouthful Plant Based Breakfast High on Nutrients 
This easy and healthy recipe is a high protein low fat vegan breakfast. If you don't have time to bake your own bread at home, get any vegan loaf from the store for this recipe. 
Take your toast and spread mashed avocado dip on that. Now layered it up with boiled or canned black beans and sprinkle salt pepper as seasoning. It will take only 7-8 minutes to make this fulfilling morning meal. 
14.
Vegan Burrito Wrap: Easy to Carry Protein Rich Low Fat Breakfast 
For this delicious and wholesome wrap stir fry or grill extra firm tofu along with other vegetables like bell peppers, onions, zucchini etc. Sliced them all lengthwise so that it will be easy to roll the wrap. 
Spread edamame hummus on a vegan tortilla or you can use any green wrap like collard, lettuce etc. Now add tofu and vegetable mix and on top it with a few coriander leaves for a refreshing taste. 
15.
Stuffed Sweet Potato: Easy To Prepare, Nutrient Rich Breakfast Option
These breakfast sweet potatoes are loaded with high protein quinoa stuffing and other delicious fillings. First cook your sweet potato either in a pot or in the oven. You can do this part on the night before while preparing dinner. 
Scoop out soft sweet potatoes little and fill with a mix of cooked quinoa, peanut butter, cinnamon and banana. You can play here with many different choices like chickpea guacamole or black bean hummus etc. 
16.
Mushroom and Tofu Frittata: Quick, Easy & Filling, Checks All the Right Boxes
This high protein low fat vegan breakfast is also loaded with many other healthful nutrients. For this recipe mix almond flour and tofu with salt, turmeric, baking powder, lemon juice and water. 
Next, stir fried vegetables like onion, garlic, mushroom and spinach and mix with the batter. . Pour it in muffin tins and bake for 30-35 minutes and your delectable breakfast will be ready to serve. 
17.
Protein Packed Oats Smoothie: Guilt Free Clean Drinkable Meal for Mornings  
To beat a.m. hassles, smoothies are one of the easiest and healthiest ways. Their versatility is the best part about smoothies. You can make it in so many different ways that you won't be bored easily. 
Blend oats, banana, protein powder, almond milk, hemp heart, almond or peanut butter and give a good mix. Pour in your glass and add a few roasted almonds and pumpkin seeds for a crunch. 
Try these high protein low fat vegan breakfast and let me know which one you liked most. Also share your feedback in the comment section.
Thank you for stopping by!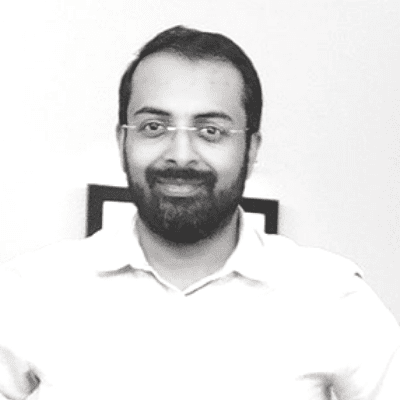 Hi! I'm Integrated Nutrition Coach Rohit Panwar. I hold twin Certifications from IIN, New York & SAFM, Massachusetts. I am a passionate vocalist of holistic lifestyle and have fully committed the past several years to educate & empower people towards their wellbeing. Despite a successful yet hectic corporate stint of 21+ years, I have prioritised nutriment in my life. I truly hope my personal journey from illness to wellness helps everybody reading this forge their own path.