How to use amasi? If you are looking for ways to include amasi in your diet, this blog is all that you need.
Amasi, maas, magege or mafi is a fermented milk product that originated in South Africa. The tangy drink can be put to a number of uses, and I share all these ways here.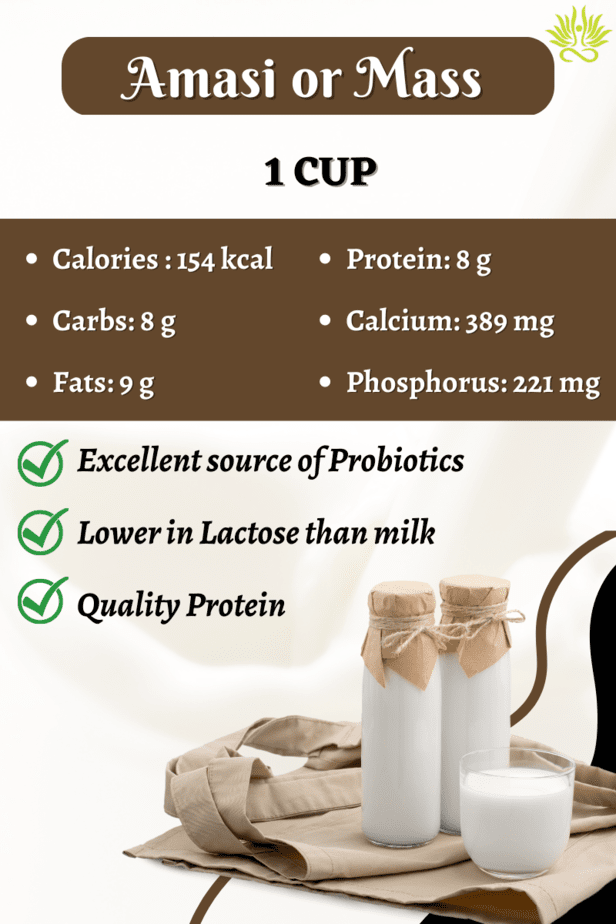 PEOPLE ALSO READ
| Buttermilk Vs Amasi – Which one is a Better Choice? | 
How to Use Amasi | 13 Surprising Amasi Uses
Amasi is a nutritious beverage that has been consumed in parts of Southern Africa for ages. Made by fermenting milk,  amasi is rich in nutrients  – vitamins, minerals and healthy bacteria also called probiotics.
1. Consume Amasi Straight Away! 
Traditionally one of the most popular ways of consuming amasi is gulping it down as such. 
The tangy tasting amasi can be consumed alone or you can add some salt and spices to make it more palpable. 
2. Pour Amasi Over Your Porridge
Another traditional way of drinking amasi is pouring it over your porridge. In fact you can pour it over any breakfast cereal of your choice.
The sourness of amasi is very well balanced by the porridge, making it a good combination
3. Use Amasi for Fried Chicken 
Amasi can act as an excellent marinade for chicken. All you gotta do is mix up amasi with your favourite herbs and spices and then marinate the chicken in the mixture for a few hours. 
Amasi makes the chicken soft and tender making it easier for the spices to get absorbed. Now roll around the marinated chicken pieces in coating mixture and fry. 
4. Prepare Cheese With Amasi 
You can also use Amasi to prepare a soft spreadable kind of cheese. This requires straining away excess water from the amasi. Strain amasi through a cheesecloth and leave it for a few hours to obtain a soft amasi cheese. 
This cheese can be used just like any other soft cheese. Use it with your slices of toast or mix it up with some jelly to make a sweet dessert. 
5. Amasi Is Just Perfect for Making Scones
Love scones? Next time you wish to make them, just use amasi instead of regular milk. The resulting scones will be fluffy and super light. 
Amasi scones are very popular in South Africa and are served at most common traditional occasions.
6. Amasi is a Great Option for Overnight Oats 
One of the best options for a quick and healthy breakfast is overnight oats. Overnight oats are generally made by soaking oats in yogurt or plant milk, but if you wish to try something different, amasi is a great option.  
Use amasi to soak your rolled oats along with your favourite nuts and seeds overnight in the refrigerator. Enjoy the next morning by topping it with some freshly chopped fruit. 
7. Use Amasi in Your Shakes
Everyone likes a good milkshake. But what if there is a way of making it better? There certainly is. Adding the probiotic loaded amasi instead of milk in your milk shake can be a game changer. 
Use it to prepare your favourite flavoured milkshake like banana, strawberry, etc. However, an important thing to remember here is that it might be a little more sour. 
8. Amasi Can Be A Great Option for Salad Dressing
Amasi is usually thick and has a texture of somewhere between milk and yogurt. This texture makes it a pretty great choice for preparing a creamy salad dressing. 
Mix up some of your favourite ingredients like garlic, pepper, olive oil, rosemary, balsamic vinegar, etc with your amasi. Now pour this over your bowl of salad. 
9. Prepare some Ice Cream With Amasi
If you'd like to introduce your kids to amasi, one of the best ways to do so is by preparing ice creams. Since amasi is thick and creamy, it forms an excellent base for icecreams
You can combine condensed milk or custard powder along with some fruit to get a smooth ice cream texture. 
10. Amasi makes Baking Cakes & Muffins Easy
Since kefir is a fermented beverage, it can help you with your baking. Add amasi to the batter and see your breads, cakes and muffins rise up to be super soft and airy. 
For people who do not wish to add eggs to their batter, amasi can be a good option to obtain a fluffy product.
11. Enjoy A Fruity Amasi Pudding
This dessert is one of the most delicious ways of enjoying amasi. 
Mix your amasi with pudding powder. Now pour it over a layer of seeds and fruits. Let the mixture sit in the refrigerator for a few hours to set and enjoy. 
12. Make Delicious Dips With Amasi
Amasi being thick and creamy can help you make a delicious dip for your snacks. 
Begin by whisking amasi to remove all the lumps. Then add your favourite spices and flavours and give it a good mix. A tasty and healthy dip is ready within minutes.  
13. Add Amasi to Your Fruit Bowls
The tangy flavour of amasi goes really well with fruits. So, in case your are looking for a rich, delicious snack, try an amasi fruit bowl. 
To freshly chopped fruits, add some soaked nuts. Now to this add some amasi that has been whisked to make it lump free. 
Now that you know these amazing amasi uses, go ahead and give them a try. In case you know any other way of using amasi, I would love to know in the comment section below. 
Frequently Asked Questions About Uses of Kefir
Can I use amasi instead of buttermilk?
Ans.  Yes, amasi is a really great substitute for buttermilk. Buttermilk, however, is thinner, so you can adjust the consistency of amasi, as per your needs. 
Can I use amasi instead of sour cream?
Ans.  Yes, you can use amasi instead of sour cream. If you want the consistency to be thicker, you can strain amasi through a cheesecloth to obtain a thicker product. 
Is Amasi good for weight loss?
Ans.  Consuming amasi can give you a feeling of being full for a longer time thus preventing cravings. However, make sure you opt for lower fat versions and consume it without adding sugar.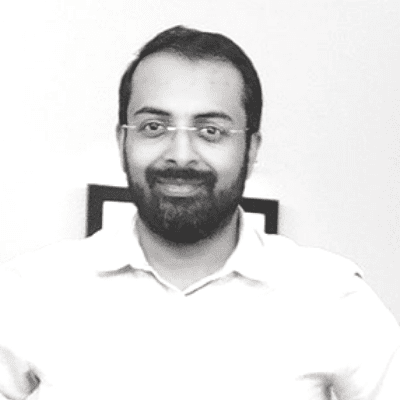 Hi! I'm Integrated Nutrition Coach Rohit Panwar. I hold twin Certifications from IIN, New York & SAFM, Massachusetts. I am a passionate vocalist of holistic lifestyle and have fully committed the past several years to educate & empower people towards their wellbeing. Despite a successful yet hectic corporate stint of 21+ years, I have prioritised nutriment in my life. I truly hope my personal journey from illness to wellness helps everybody reading this forge their own path.