Have you recently heard about kefir, a fermented dairy drink, and now wondering if it's really different or better than existing options like curd? Let me help you get clarity into the kefir versus curd debate. 
As a nutritionist, I will take you through an in-depth analysis of the difference between kefir and curd.  This will help you get rid of all the confusion and choose the best dietary option.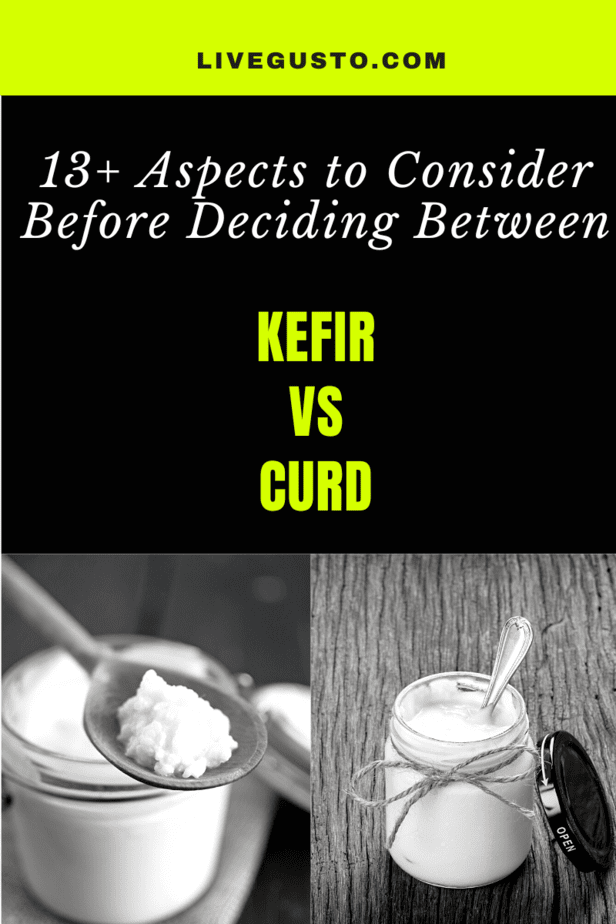 PEOPLE ALSO READ
| Kefir Versus Laban – Are They The Same? | 
Kefir Versus Curd: Analysis of Their Similarities & Differences
Let's take a quick look at kefir vs curd nutrition and outcomes before we can delve into details-
BASE INGREDIENTS
Kefir 

Milk & kefir grains

Curd

Milk  & Culture

TASTE

Kefir

 

Sweet & Tangy

Curd

Sour & Creamy 

SUGGESTED DAILY INTAKE
Kefir 

1 cup

Curd 

1 cup

CALORIES 
Kefir 

168*

Curd 

170*

FAT CONTENT

Kefir

 

10 g*

Curd 

10 g*

PROTEIN CONTENT 
Kefir

10 g*

Curd 

8.4 g*

CALCIUM CONTENT 
Kefir 

410 mg*

Curd 

381 mg*

BEST TIME TO CONSUME
Kefir 

Morning or Noon

Curd 

 Noon

ENVIRONMENTAL IMPACT
Kefir 

Negative

Curd 

Negative

VEGAN FRIENDLINESS
Kefir 

No

Curd  

No

EFFECT ON ORAL HEALTH
Kefir 

Very Good

Curd 

Very Good

EFFECT ON TUMMY HEALTH

Kefir

 

Very Good

Curd  

Good

BODILY COOLING EFFECT 
Kefir 

Very Good

Curd 

Good

BODY HYDRATION EFFECT 
Kefir 

Very Good

Curd 

Good

ADDITIVES
Kefir 

Spices & herbs

Curd 

Jaggery & spices
*Source: USDA; Quantity defined is 1 cup, made from whole milk
Now that you have an idea of the nutritional values and benefits of kefir vs curd, let's discuss them one by one
Kefir Versus Curd: How Different Is Their Method of Preparation?
Originated in the Caucasus region, kefir is a popular drink made using whole milk and kefir grains. Kefir grains are essentially a combination of good bacteria and yeast that ferment the milk. 
Curd is also traditionally made using whole milk. This milk is fermented using some acidic substance like lemon juice or vinegar. The milk curdles in response to what we call curd.  
Taste and Textural Difference Between Kefir and Curd
Owing to the fermentation process, kefir has a sour taste anda little fizz. The texture of the drink is thick and creamy, something between milk and yogurt.
Curd is also slightly sour when it comes to taste. The texture is thick and lumpy. You may also see some separated water along with the thick mass.
How Much of Kefir Versus Curd is Best For a Day?
Kefir is a storehouse of good bacteria that have enormous benefits. You can enjoy the benefits of the drink by consuming one cup per day. On a hot day up to 2 cups can be taken. 
Similarly, curd also contains several nutrients along with good bacteria. 1 cup a day is enough to reap all its benefits. 
Kefir Vs Curd: The Better Choice for Calorie Conscious
As is evident in the table above, kefir and curd both are high in calories. Kefir has marginally lower calorie count when compared to curd.  
Having said that, it is important to understand here that the versions I compared above are those made from whole milk. If you choose low fat or skimmed milk, you will get low calorie versions of kefir and curd. 
Kefir Vs Curd: Which One is Low Fat? 
Since both kefir and curd are made from milk, they both are high in fat. One cup of curd boasts of almost the same amount of fats as in kefir
If you are worried about the fat content, you can opt for low fat versions of kefir and curd that are made using skimmed or low-fat milk milk.
Better Source of Protein – Kefir or Curd? 
Protein is one of the most important nutrients required by the body to carry out day-to-day functions. Milk is one of the best sources of proteins which makes all dairy products a decent source of protein.
When we compare the protein amount in Kefir and curd, we see that curd has slightly lower protein content in comparison to kefir. 
Kefir vs Curd: Difference in the Calcium Content
Calcium is needed for strong bones, functioning muscles and stronger bones among other things. Since both kefir and curd are obtained from milk, they are high in calcium. 
If we compare the calcium levels of kefir and curd, we find that kefir has a higher amount of calcium than curd. 
Perfect Time of the Day to Consume Kefir Vs Curd
To get the full benefits of kefir and curd, it is important that you know the perfect time of the day to consume it as well. 
It is recommended to consume kefir and curd either with breakfast or with lunch. Avoid these fermented foods after sunset.
What to Choose For Better Tummy Health,  Kefir or Curd?
Kefir and curd are both fermented dairy drinks which means they act as probiotics. The good bacteria in these drinks helps to improve digestion and reduce digestive problems. 
However, in comparison to curd, kefir has a more positive impact on tummy health. This is because while curd has one strain of good bacteria, kefir has different kinds of bacteria that helps to enhance bowel function and is helpful in tackling constipation.
Kefir or Curd: Better for Your Dental Health
Since kefir and curd are both dairy products, they contain high amounts of calcium. Calcium is one of the most important nutrients responsible for maintaining overall oral health. 
Apart from the calcium, both these dairy products are probiotic in nature. Studies suggest that probiotics can help improve oral health as the good bacteria keep problem-causing bad bacteria in control. 
Kefir or Curd: What's Better for the Planet? 
Both kefir and curd are derived from milk which makes them unsustainable choices. Dairy is not as environmentally friendly because the  raising of cattle for milk contributes to deforestation and greenhouse gas emissions. 
Therefore, the traditional milk based versions of kefir and curd are both bad for the planet. 
Kefir Versus Curd: Are any of these Vegan?
Kefir and curd are both derived from farm milk.  Since Milk is one of the key ingredients to prepare these fermented products, they can not be considered vegan friendly. 
However, if you as a vegan or eco-conscious individual would love to try these drinks, you can try their dairy free versions. You can try water kefir, almond milk kefir and for curd you can use almond milk or soy milk to begin with.
Kefir Vs Curd: Better for Body Cooling
Kefir and curd both have a lot of water in them. This can help to cool down the body. Both these products are used in summers as they help in refreshing the body. 
You can mix them up with your favourite flavors and consume them to beat the summer heat.
Kefir Vs Curd: The More Hydrating Option? 
Kefir and curd apart from  their water content also contain electrolytes which are minerals such as calcium, sodium, potassium. These minerals help in maintaining the water level in the body and thus prevent dehydration.  
The presence of the electrolytes makes both kefir and curd very soothing and hydrating drinks. 
What Flavours Go Well With Kefir Vs Curd?
I personally love my kefir with herbs and a dash of spices. Add some dried mint, roasted cumin seeds and a sprinkle of rock salt. Trust me, there is nothing more refreshing than this.  
Curd can be taken with both sweet and salty flavors. I would recommend adding some jaggery or some rock salt with curd. You can also enjoy it without adding any other flavours. 
In the end, I would like to conclude by saying that while both these dairy products have a lot of similarities, they also have a few prominent differences. So, you can include either one of these in your daily diets. 
Thank you for staying till the end. In case you have any questions, feel free to drop them in the comment section below.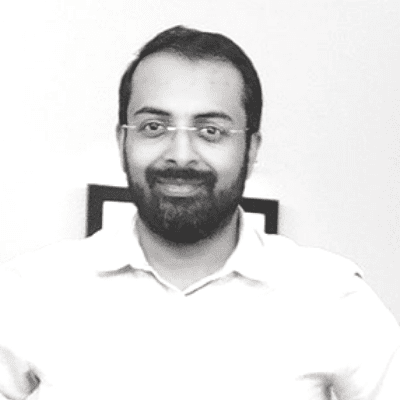 Hi! I'm Integrated Nutrition Coach Rohit Panwar. I hold twin Certifications from IIN, New York & SAFM, Massachusetts. I am a passionate vocalist of holistic lifestyle and have fully committed the past several years to educate & empower people towards their wellbeing. Despite a successful yet hectic corporate stint of 21+ years, I have prioritised nutriment in my life. I truly hope my personal journey from illness to wellness helps everybody reading this forge their own path.