Kefir vs actimel, wondering which one should you be including in your diet? As a nutritionist, let me help you make the right choice.  
In this blog, I will compare kefir and actimel for their nutrients and their health outcomes. Read till the end and make an informed choice.  
PEOPLE ALSO READ
| Kefir versus Curd– Are They The Same? | 
Kefir Vs Actimel: The Better Probiotic Drink 
While both kefir and actimel are probiotic rich foods, they have significant differences. Let's take a brief overview of these before we delve in details – 
BASE INGREDIENTS
Kefir

Milk & Kefir Grains

Actimel

Milk & Culture

TASTE
Kefir

Sour & Creamy

Actimel

Sweet & Creamy

DAILY INTAKE
Kefir

1 Cup

Actimel

1-2 bottles

CALORIES
Kefir

70*

Actimel

73*

CARBOHYDRATES
Kefir

5 g*

Actimel

11 g*

FAT CONTENT
Kefir

4 g*

Actimel

1.6 g*

PROTEIN CONTENT
Kefir

4 g*

Actimel

3 g*

CALCIUM CONTENT
Kefir

171 mg*

Actimel

120 mg*

NUTRITIONAL DIVERSITY
Kefir

Excellent

Actimel

Excellent

RECOMMENDED TIME
Kefir

Morning or Noon

Actimel

Morning or Noon

ENVIRONMENTAL IMPACT
Kefir

Negative

Actimel

Negative

VEGAN FRIENDLINESS
Kefir

No

Actimel

No

ORAL HEALTH OUTCOME
Kefir

Excellent

Actimel

Very Good

TUMMY HEALTH OUTCOME
Kefir

Excellent

Actimel

Very good

BODY HYDRATION EFFECT
Kefir

Very Good

Actimel

Very Good

VERSATILITY
Kefir

Very Good

Actimel

Average 
*Source: USDA; Quantity defined is 100g
Now that you have an idea about the difference between kefir and actimel, let's dig a little deeper. 
How is Kefir Vs Actimel Made?
Kefir is a fermented milk beverage that originated in the Caucasus mountains of Eastern Europe. The milk used can be obtained from cow, goat or sheep's milk which is then fermented using Kefir grains. These kefir grains is a colony of more than 20 good bacteria and yeast. 
Actimel is a fermented milk drink  created by a company named Danone in 1994. It is made by fermenting milk with a unique blend of bacteria, including Lactobacillus casei. 
How Does the Taste of Kefir Vary from Actimel?
Kefir has a tangy, slightly sour taste with a thicker consistency than regular milk. Homemade kefir is better than store bought and is slightly fizzy. 
Actimel, on the other hand, has a smoother texture and a sweeter taste than kefir.. It comes in a variety of flavours. Overall, the taste of kefir is more complex and tangy compared to Actimel's sweet and smooth taste.
What is the Daily Recommended Consumption of Yakult Vs Yogurt?
The tangy kefir is nutrient rich and can become a part of your everyday diet. You can have around 1 cup which is around 250 ml of kefir in a day. The maximum you can drink is around 2 cups.  
Actimel is mostly available in packs of 100ml. You can consume a maximum of 2 bottles of actimel on a day.  Avoid consuming more than that because the sugar content is quite high in these. 
Which Has a Higher Calorie Count: Kefir or Actimel?
Traditionally, kefir is usually made using whole milk and is high in calories. However, the calories in kefir come not just from the natural sugar in milk but also from fats, proteins and other nutrients. 
Actimel has a slightly higher calorie content than kefir. These calories mostly come from the added flavours and sugars that are added in the manufacturing process. 
More Suited to a Low- Carb Diet: Kefir or Actimel?
The main or base ingredient in kefir is whole milk, which is moderately high in carbs. However, in comparison to actimel, the carb content is less than half.  
Actimel as the table already depicts is high in carbs. This is because one of Actimel's main ingredients is added sugar. Although there are sugar free options, they too are high in carbs.  
What to Choose for Low Fats: Kefir or Actimel?
As I pointed out, traditionally kefir uses whole milk in its preparation, it contains fat. Although you can also be made from low fat milk as well. In both the cases it does contain some amount of fat and this necessarily is not bad. 
Actimel has a small amount of fat that comes from milk. Actimel also uses a substantial amount of skimmed milk in its preparation which makes it lower in fats when compared to kefir. 
Which Is Higher in Proteins – Kefir or Actimel ? 
Since kefir and actimel are both dairy products, they are high in proteins. The protein in dairy products is of high quality which makes them a great addition to diet. 
Actimel comparatively has a lower protein content than kefir. However, this difference is not very huge. 
Which One's Richer in Calcium: Kefir or Actimel?
Here again since kefir and actimel are derived from dairy, they are both rich in calcium content. If we compare the amount of calcium in kefir and actimel, it is clear that kefir is a richer source of calcium.
Also, since kefir is made using fermentation, it can increase the bioavailability of calcium, making it easier for the body to absorb. 
Which One's Nutritionally Diverse: Yakult or Kefir?
Kefir is a very nutritious beverage. It is rich in proteins, calcium, good fats, vitamins – A, B, and D, minerals like calcium, potassium, etc. and of course the probiotics.   
Actimel also has a  decent amount of nutrients but is not as nutritionally diverse as kefir. Apart from the good bacteria it also contains good amounts of vitamin B6 and Vitamin D.  
What is the Best Time to Consume Yakult Vs Kefir?
 Kefir is best consumed either on an empty stomach or after having an afternoon meal. I recommend consuming it before sundown as this gives your body enough time to digest and absorb the nutrients.
Although actimel can be consumed at any time during the day, I recommend having it either in the morning or in the afternoon. This is because it is high in sugar and you should avoid sugar consumption post evenings. 
Which One's Available as a Vegan-Friendly Option: Actimel or Kefir?
Kefir and actimel are both originally made using animal milk. Therefore, they aren't vegan-friendly in their original form. 
However, more recently actimel has started rolling out a dairy free option. Kefir too has many types out of which there are a few good non-dairy options.
Kefir Vs Actimel: Which is Better the Environment?
Dairy-based products are not environmentally sustainable. This makes both actimel and dairy based kefir non-sustainable choices. Additionally, actimel is sold in plastic bottles which contributes to plastic pollution.
Non-dairy kefir is a more sustainable choice when compared to any version of actimel. However, it is important to remember that the nutrition levels will vary significantly from the dairy variations.
What is Better for Oral & Bone Health: Kefir or Actimel?
Actimel and kefir contain good quantities of  calcium, and D. These can help in maintaining the overall oral and bone health. However, make sure you choose the sugarfree verison to avoid excessive intake of sugar. 
Apart from the nutrients, kefir and actimel are rich in good bacteria. These good bacteria prevent many oral bacterial infections.
Which One's Better for Digestion: Actimel or Kefir?
One of the most prominent benefits of consuming kefir and actimel regularly is its positive impact on gut health.  Both kefir and Actimel can be beneficial for digestion, but they work in slightly different ways. 
Kefir is a natural probiotic drink with a complex mixture of bacteria and yeast, while Actimel is a formulated probiotic drink with added vitamins and minerals. I recommend trying both and observing which one works better for your digestive system.
Which Has a Bodily Hydration Effect:  Actimel or Kefir? 
Kefir does a better job when it comes to providing hydration to the body. This is because it contains a lot of water content and minerals that help in maintaining the water level in the body
Actimel on the other hand has a lesser hydration effect than kefir.
Kefir Vs Actimel, The More Versatile Drink?
Kefir is more versatile than actimel. Kefir can be used in a number of ways. You can drink it up with flavours or use it in recipes.
Actimel has limited usage. The only way I have used it is that I use it in my smoothies and smoothie bowls at times. 
In conclusion, kefir and Actimel are both fermented milk drinks that offer potential health benefits. My personal preference is a homemade kefir anyday. Having said that, ultimately, the choice between kefir and Actimel comes down to personal preference, availability and specific health needs. 
As I always say, whatever you pick, consume in moderation and do not forget to check the nutrition label and ingredient list before buying kefir vs actimel.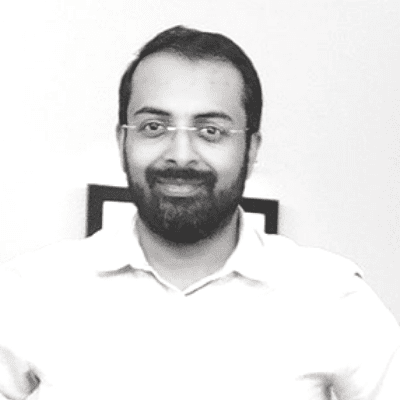 Hi! I'm Integrated Nutrition Coach Rohit Panwar. I hold twin Certifications from IIN, New York & SAFM, Massachusetts. I am a passionate vocalist of holistic lifestyle and have fully committed the past several years to educate & empower people towards their wellbeing. Despite a successful yet hectic corporate stint of 21+ years, I have prioritised nutriment in my life. I truly hope my personal journey from illness to wellness helps everybody reading this forge their own path.