Kefir vs kimchi, have you been wondering which one is better suited to your needs? If yes, your search ends here.
In this blog, I will help you understand the nutritional and other differences between kefir and kimchi. Take a look and make your pick. 
PEOPLE ALSO READ
| Kefir versus Sauerkraut– Which is Better? | 
Kefir Vs Kimchi: The Best Option for You? 
Before I delve deeper into the analysis of the differences between kefir and kimchi, here's a quick overview their nutrition facts and health outcomes – 
BASE INGREDIENTS
Kefir

Milk & Kefir Grains

Kimchi

Vegetables & Spices

TASTE
Kefir

Sour & Creamy

Kimchi

Spicy, Salty & Sour

DAILY INTAKE
Kefir

200-400ml

Kimchi

50-100g

CALORIES
Kefir

67*

Kimchi

24*

CARBOHYDRATES
Kefir

4.6 g*

Kimchi

4.7 g*

FAT CONTENT
Kefir

3.3 g*

Kimchi

0.5 g*

PROTEIN CONTENT
Kefir

5 g*

Kimchi

1.2 g*

CALCIUM CONTENT
Kefir

167 mg*

Kimchi

47 mg*

SODIUM
Kefir

54 mg*

Kimchi

341 mg*

FIBRE
Kefir

0 g*

Kimchi

1.6  g*

NUTRITIONAL DIVERSITY
Kefir

Excellent

Kimchi

Very Good

RECOMMENDED TIME
Kefir

Morning or Noon

Kimchi

Lunchtime 

ENVIRONMENTAL IMPACT
Kefir

Negative

Kimchi

Positive

VEGETARIAN FRIENDLINESS
Kefir

Yes

Kimchi

No 

ORAL & BONE HEALTH OUTCOME
Kefir

Excellent

Kimchi

Good

TUMMY HEALTH OUTCOME
Kefir

Excellent

Kimchi

Very good
*Source: USDA; Quantity defined is 100 g
Now that you have an idea about the kefir vs kimchi differences, let's get to know these better – 
Method of Preparation of Kefir Vs Kimchi?
Kefir is a fermented dairy product made by adding kefir grains to milk. These grains are a mixture of several types of  good yeast and bacteria that feed on the lactose in milk to produce lactic acid. 
Kimchi is a popular Korean side dish made by fermenting vegetables such as cabbage, carrot, radish, etc.The vegetables are mixed with salt, spices, and seasonings, such as garlic, ginger, fish taste and red pepper flakes. This mixture is then fermented for several days to several weeks.
Which Has a Better Taste: Kefir or Kimchi? 
Kefir is a fermented drink and so it's  tangy and slightly sour to taste due. It also has a slight fizz owing to the  fermentation. Texture wise, it is creamy and thick.
Kimchi, on the other hand, is spicy, salty and sour. The texture of kimchi is crisp and crunchy, with a slightly chewy texture. The cabbage turns soft and wilted after fermentation, while other ingredients such as radish, carrot, and onion remain mostly crunchy. 
How Much Kefir Vs Kimchi Can Be Had in A Day?
Like any other food item, moderation is the key with kefir and kimchi.  As a nutritionist, I recommend limiting your consumption of kefir to about 1-2 cups per day. This amount provides you with a sufficient amount of probiotics and nutrients.
If you are new to kimchi, start with a small serving size. Start with one tablespoon and gradually make your way up and cap your consumption to about 50-100 grams. 
Kimchi or Kefir: The Food Lower in Calories?
Kefir is made from milk and is thus moderately high in calories. While traditionally whole milk was used, you can find many versions made with low-fat or skimmed milk in the supermarket. The latter have lower calories than the traditional versions.  
Kimchi is extremely low in calories since its main ingredients are primarily low calorie vegetables.  So, between kefir and kimchi, kimchi is more suited for people avoiding a higher calorie intake.
Which is Lower in Carbohydrates: Kefir or Kimchi?
Again, since kefir is a dairy product, it contains moderately high carbs. The amount of carbs varies  depending on the type of milk used. 
Kimchi is low in carbs as well. It makes for a great addition to low carb diets like keto or Atkins, etc. 
Kefir Vs kimchi: The Low Fat Option
Kefir is made from milk, which means it contains moderate amounts of fat. The amount of fat will vary between brands and the kind of milk used. 
Kimchi has almost negligible amounts of fats. This is because it is primarily a vegetable based food. 
What Is Higher in Proteins: Kimchi Or Kefir? 
Dairy is one of the best sources of high quality protein. This makes kefir a good addition to your daily diet if protein intake is your priority.  
Kimchi might have a lot of other nutrients, but when it comes to protein content, it lags behind kefir. 
Which Has More Calcium Content: Kefir Or Kimchi?
When it comes to calcium content, kefir is definitely the winner since the traditional versions are milk based and milk is one of the best sources of calcium. 
Kimchi, on the other hand, does not have much calcium. The amount of calcium in kefir is almost one tenth that of kefir. 
Kefir Vs Kimchi: The Low Sodium Choice?
Sodium is a micronutrient that is required by the body in very small doses. While kefir has low amounts of sodium, kimchi is high in sodium since salt is an important ingredient of the recipe.
So, if you are on a low sodium diet, kefir is a better option. If you wish to consume kimchi, limit your consumption. 
Which Has More Fibre: Kimchi Or Kefir?
This is a major difference between kefir and kimchi. While kimchi is a good source of fibre, dairy based kefir has zero fibre. 
Kefir made from non-dairy milks  may contain a small amount of fibre but it is overall not a good source of fibre. 
Which Has Overall More Nutrients: Kefir or Kimchi?
Kimchi and kefir are nutrient rich probiotic foods that differ significantly in the kind of nutrients that they have. Dairy kefir is an excellent source of vitamin A,  vitamin B12, and vitamin D along with minerals like calcium, magnesium, and phosphorus. 
Kimchi, on the other hand, is a good source of vitamin A, vitamin K, Some B vitamins and potassium. Overall, both kimchi and kefir can provide important nutrients to your everyday meals.
What is The Best Time to Consume Kefir Vs kimchi?
Although there is no specific time to eat kefir, I generally recommend consuming kefir either in the morning or post lunch to derive maximum benefits. 
Kimchi too can be eaten at any time of the day, but the best time to consume it is along with lunch.
Which One Is Vegetarian-Friendly:  Kefir orKimchi?
Kefir is made from dairy milk and is thus suitable for vegetarians but not vegans. However, for vegans, there are now non-dairy kefir options available. You can also make your own at home using plant based milks, juice, water or coconut water. 
Kimchi is not suitable for vegetarians and vegans. This is because it traditionally uses fish sauce in the recipe. However, a lot of vegan options are becoming available. So, make sure you check the label before buying your jar. 
Which is More Environmentally Sustainable: Kefir Or kimchi?
Dairy-based products are known for their negative impact on the planet. This makes kefir a non-sustainable choice. Non-dairy kefir made with plant-based milk, may have a lower environmental impact due to reduced greenhouse gas emissions and proper land use. 
Kimchi too in its traditional form is an unsustainable choice. This is because it uses fish source as the main ingredient.
Which is Better for Teeth & Bone Health: Kefir Vs kimchi: ?
Kefir, being a dairy product is rich in calcium. Calcium is a mineral that is essential for strong bones and teeth. It also contains probiotics, which are beneficial bacteria that can reduce the risk of dental infections and diseases. 
Kimchi is a fermented dish that is rich in good bacteria. These can help support good dental health. Additionally it contains vitamin K2, vitamin B, etc. which can help support bone health. 
More Tummy Friendly: Kefir Or kimchi?
When it comes to being tummy-friendly, kefir has a more positive impact on your digestion. This is because kefir has a higher probiotic content and contains more than 20 types of gut friendly bacteria and yeast.
Kimchi is also a good source of probiotics which is essential for your gut. Apart from that, it also contains fibre, which makes it easier to digest. 
So, in conclusion, both kimchi and kefir are nutrient rich probiotic food options. The choice between the two depends on your needs, preferences and availability. 
As a nutritionist, I always recommend my clients to include a diverse range of probiotic foods like  kimchi and kefir in their diet on a regular basis.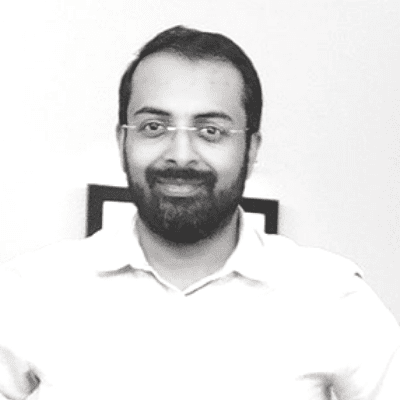 Hi! I'm Integrated Nutrition Coach Rohit Panwar. I hold twin Certifications from IIN, New York & SAFM, Massachusetts. I am a passionate vocalist of holistic lifestyle and have fully committed the past several years to educate & empower people towards their wellbeing. Despite a successful yet hectic corporate stint of 21+ years, I have prioritised nutriment in my life. I truly hope my personal journey from illness to wellness helps everybody reading this forge their own path.