Following a plant-based keto diet and looking for quick, tasty breakfast recipes? I am listing down here the best keto vegan breakfast options for you. 
These appetizing vegan keto breakfast recipes can be enjoyed by everyone including vegans, vegetarians and non-vegetarians too. 
23 Keto Vegan Breakfast Options for a Healthy and Fulfilling Start of the Day
Let's take a look into my picks as a nutritionist for the best keto vegan recipes: 
1.
Tofu & Roasted Veggies Bowl: A Delectable Keto Breakfast Option for Vegans
This is one of my all time favorite vegan keto breakfast recipes. I will suggest you roast vegetables in advance and store them in the fridge. I use cauliflower, zucchini and bell peppers to make this delectable vegan bowl, however you can choose your own veggies.
Roast them in the oven with a few rosemary strings. In a saucepan tomato sauce, lemon juice, soy sauce and mix veggies and tofu together. Garnish with cilantro and enjoy this well balanced breakfast. 
2.
Almond Flour Pancakes: A Wholesome and Delicious Beginning of the Day
This keto vegan breakfast option is one of the most delicious and filling keto vegan breakfast option.  
To make it, prepare a batter with almond flour, almond milk, stevia, bananas, walnuts, cinnamon, a pinch of salt and baking powder. Make the pancake with almond butter and serve with maple syrup, berries or bananas. 
3.
Broccoli and Cauliflower Rice: Great Filling Keto Breakfast Option for Veggie Lovers
Fresh and healthy, this low carb keto recipe is an excellent alternative of high caloric white and brown rice. It is extremely easy to make yet equally tasty. 
Cook freshly grated broccoli and cauliflower in a saucepan with a tablespoon of olive oil. Add herbs like cilantro, chives, garlic and onion powder to enhance the flavor. Sprinkle fresh lime juice, salt and pepper to serve. 
4.
Stir Fry Ginger Tofu, Beans and Carrot: A Vegan Keto Option Loaded With Nutrition
If you are looking for savory vegan keto breakfast ideas, this is one of the easiest options. To prepare this incredibly delicious and nutritious recipe, you need to stir fry tofu, beans and carrot together in sesame oil.
Choose extra firm tofu for its preparation. Add kosher salt, rice vinegar, soy sauce and toasted sesame seeds to give the final and perfect look. You can also add leeks to give it a green color to it. 
5.
Guacamole With Veggies: A Heavenly Match for Healthy Start of the Day
Guacamole is made of avocado which is a nutritional powerhouse. It is packed with good fat, fiber and a range of vitamins and minerals. It is an ideal breakfast for keto and vegan diet. 
This Mexican dish is loved by people around the world. To make it add mashed avocado with salt, paprika, herbs, lemon, garlic powder, fresh coriander, chopped coriander and olive oil. Serve it with many colorful veggies such as bell pepper, cucumber, slightly boiled broccoli florets etc. 
6.
Stir Fried Tempeh With Vegetables: A Satisfying Savory Vegan Breakfast Option 
This is a balanced and wholesome way to start the day. To make this toothsome salad, cut the vegetables of your choice such as zucchini, carrot, squash and beans etc. 
Stir fry tempeh in sesame oil and once cooked well add vegetables. Add soy sauce, lemon, vinegar, salt, pepper, and stevia for sweet and sour taste.  Add roasted sesame seeds as topping.   
7.
Tofu Cream Cheese With Micro Greens: To Satisfy Your Taste Buds and Nutritional Needs
Tofu cream cheese is an excellent cheese alternative for vegans made with silken tofu. Blend tofu, boiled cauliflower, soaked hazelnuts, soy sauce and tahini together to get a smooth texture of this vegan cheese. You can add herbs like rosemary, garlic powder etc. 
In the end sprinkle lemon juice, and cilantro to add freshness. Enjoy this delicious dip straight with microgreens like broccoli, radish etc. or serve with veggies strips like cucumber, bell pepper etc. 
8.
Spiralized Veggie Bowl: A Colorful One Bowl Low Carb Vegan Breakfast Option 
Spiralized veggie bowl with stir fried marinated tofu sticks and peanut dressing is a nutritious way to start your day. You can also use tahini as the dip for veggies.
I use a tabletop spiralizer to make this bowl. There are many of these available in the market which you can get for yourself. To make this bowl I use beetroot, carrots, cucumber and zucchini. You can use other vegetables of your choice. 
9.
Cauliflower Couscous: A Scrumptious Recipe for Low carb Gluten Free Vegan Diet
This unconventional breakfast option is fast, delicious, satisfying and one of my favorite ones. Cut the cauliflower florets and put in the food processor. Soak dried cranberries in warm water for 15 minutes so that they can plump up. 
On the other side, heat olive oil in a sauce pan and add onion and cook until translucent. Now add garlic, cauliflower couscous, salt, pepper and cumin. Cook for another 4-5 minutes. Add toasted pine nuts, cranberries and cilantro and your gorgeous vegan couscous ready to enjoy. 
10.
Creamy Mushroom Soup: A Warm Way to Start a Cold Morning
For making this vegan soup, I use both fresh and dried mushrooms. Soak dried ones and chop fresh ones. Add olive oil in a pan and add onions. Once they are soft, add vegan butter, mushrooms, vegetable broth and herbs like rosemary, bay leaf etc. Cook it for 15 minutes with a lid. 
Blend a part of it with soaked cashews and mix with the rest of the soup. Add a small amount of soy sauce to give it a umami flavor. Your vegan creamy mushroom is ready to serve. 
11.
Roast Squash Soup With Coconut Milk: A Creamy Choice For Keto Vegan Breakfast Options
This hearty soup is a must try for winters. Start by roasting cut sqaush in the oven for 20 minutes. Then in a pan cook onions till brown.
Then add a few pieces of apple, roasted squash, vegetable broth and spices such as ginger, garlic, nutmeg, cinnamon, curry powder, salt and pepper, Simmer it for a while and blend with a hand mixer. Add coconut milk and cook on low heat for another 5 minutes before serving hot. 
12.
Chocolate Chia Pudding: One of the Easiest Keto Vegan Breakfast Recipes
Trust me it is so easy to make chia puddings that even the children in the house would love to take this charge happily. The best part is that you can give many variations to this recipe. 
Add almond or coconut milk in the jar, add cocoa powder, stevia, chia seeds. Leave it in the fridge for 5-6 hours. I prefer to add vegan yogurt, nut butter and a few fresh fruits such as strawberries and blueberries as toppings.  
13.
Pecan Butter & Acai Berry Bowl: A Flavorful Blend of Everything Keto & Delicious
My whole family is always ready to have this flavorful delight, especially children. This is basically a thick smoothie which is eaten by spoon and you get a feeling of having ice cream. 
For this scrumptious breakfast you will need to blend together everything. This includes acai berries, acai powder, raspberries, kiwi, pecan and peanut butter, maple syrup, chia or hemp seeds and almond milk.
14.
Scrambled Tofu With Zucchini: A High Protein Keto Breakfast Option for Vegans
This is a fulfilling and nutritious keto breakfast recipe for vegans. It is an easy to cook option and it is highly versatile in terms of uses. You can eat it straight, spread on the top of toast or use as a filling for tacos.  
To make this, heat sesame oil in the frying pan. Add chopped garlic, onion, green onion and other vegetables. Then mix scrambled or grated tofu, preferably silken tofu. Add lemon, salt and pepper in the end to enhance the flavor.
15.
Avocado & Veggies Salad Bowl: Go Green With This Delightful Mix of Veggies
This appetizing bowl of salad is a perfect way to start a hot summer day. Add a variety of vegetables in it to keep yourself hydrated and active throughout the day. 
Cut cucumber, cherry tomato, bell peppers, carrot etc. in bite size. Add leafy greens such as lettuce, baby spinach and microgreens like broccoli and radish etc. 
In the end cut avocado, add lemon juice, salt, pepper and cilantro and give it a good mix. Trust me you will keep making this scrumptious breakfast again and again. 
16.
Sprout Salad: A Simple and Satisfying Breakfast Idea For Vegans on Keto Diet
This is one of my all time favorite keto vegan breakfast recipes. I can have it everyday for breakfast since you can make many different kinds of sprouts. 
Take your choice of sprouts and I usually take alfalfa, mung bean or lentil sprouts. I prefer to soak my sprouts in hot boiling water for 3 minutes to avoid the raw smell but you can use straight. Add finely chopped red onion, red cabbage, cucumber and cilantro. Season with salt, pepper, chat masala and lemon. 
17.
Mediterranean Salad in Collard Wraps: Start Your Day With A Savory Healthy Roll
This is incredibly healthy, perfectly keto and pure vegan.  Collard wraps are bigger than lettuce wraps and you can add a lot of fillings in it. 
I use a cauliflower hummus as a spread in it but you can use normal chickpea hummus, avocado hummus etc. Cut the vegetable lengthwise which makes it easy to hold the wrap. I used cucumber, bell peppers, carrots and onions to make this wrap. You can also add cabbage, leeks etc.
18.
Cauliflower, Broccoli and Tofu Casserole: A Hearty Breakfast For Busy Mornings
Casseroles are super easy to prepare and you can never be bored with them. You can use different ingredients each time to add variations. 
For this recipe, I use vegan cheese by mixing soaked pecans and tofu. You can add a small amount of miso for a umami taste. Pour this vegan cheese on top of boiled cauliflower and broccoli. Bake it for 15-20 minutes and garnish with chopped parsley leaves. 
19.
Keto Granola Bar: Keep This Breakfast Mix Ready To Hustle Bustle of Mornings 
Granola bars are one of the easiest ways to grab nutrients in the morning. Not only easy to have, this granola bar is super quick to make also. 
First toast pumpkin seeds in a heavy bottom pan. In a large bowl mix almond flour, maple syrup and a pinch of salt. Shift it to a baking tin with parchment paper so that it will be easy to take out later. 
Bake the  batter for around 20-25 minutes and let it cool. Keep the jar in the fridge for a longer crunch. When you are out of ideas for breakfast, trust me they will save your mornings. 
20.
Protein Smoothies: Delightful, Simple and Easy to Make Vegan Keto Breakfast Smoothie 
This super yummy and healthy smoothie recipe can be prepared in 2 minutes. It is a perfect breakfast option for the people who don't have enough time to sit and have breakfast. 
To prepare it, blend all the ingredients in the blender together. I use unsweetened peanut butter, vegan protein powder, chia seeds, soy milk, and vanilla essence to make it. 
21.
Multi Seed Bread: A Must Add to Your List of Keto Vegan Breakfast Options 
To make these highly nutritious bread for your breakfast, grind all the seeds such as sunflower, hemp, pumpkin, melon etc. into a fine powder. 
Mix tahini and water in it. Put the batter in the oven for 50 minutes. Once cool down, cut them in slices. You can have these breads with avocado dip, with tofu cream cheese or any other vegan keto dip.
22.
Coconut Yogurt Bowl With Berries: Delicious and Quick Vegan Keto Breakfast Options 
This mouthwatering keto breakfast recipe is full of flavors and nutrition, and most importantly can be prepared with ease. 
In a high speed blender, blend berries, coconut yogurt, maple syrup and cinnamon powder. Pour the mix in the bowl and add some keto friendly vegan toppings such as chia seeds, coconut flakes etc. Add your personal likings such as nut butter or a few fresh berries and serve immediately. 
23.
Mushroom and Spinach Casserole With Cauliflower Cheese:  A Vegan Twist to The Much Loved Breakfast Option
This dairy free casserole is a perfect keto way to start your cold winter days. Take a little olive oil in the pan and add finely chopped white onion, leek, mushroom and spinach. 
Blend boiled cauliflower florets with a few soaked hazelnuts to make a smooth paste. Mix vegetables and cauliflower cream and put it in the oven. Your delightful vegan breakfast will be ready to enjoy. 
24.
Vegan Waffles: Delicious, Sweet and Comforting Keto Vegan Breakfast Options
These waffles are easy to make and surely heavenly. To make this combine together flaxseed meal, water, shredded vegan cheese and cream cheese, coconut or almond flour.
Now cook like regular waffles until golden brown and enjoy it with spread of your choice or fresh fruits.
Give these keto vegan breakfast ideas a try and let me know which one you liked the most. I will wait for your responses in the comment section.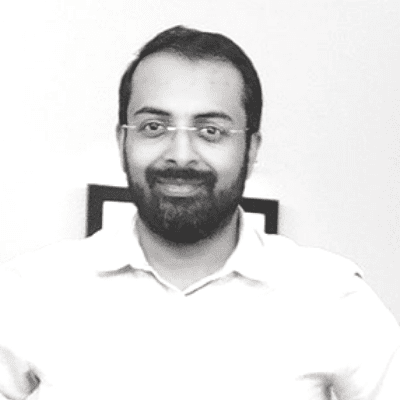 Hi! I'm Integrated Nutrition Coach Rohit Panwar. I hold twin Certifications from IIN, New York & SAFM, Massachusetts. I am a passionate vocalist of holistic lifestyle and have fully committed the past several years to educate & empower people towards their wellbeing. Despite a successful yet hectic corporate stint of 21+ years, I have prioritised nutriment in my life. I truly hope my personal journey from illness to wellness helps everybody reading this forge their own path.