Combining 2 or 3 diet restrictions often limits possible choices. So, I am going to help you in such a scenario by sharing the best low-carb gluten-free vegan breakfast options. 
You may have some medical, health or fitness reasons to follow a low carb gluten free vegan diet. However, after reading it you won't have a lack of breakfast ideas for your meal plan. 
17 Scrumptious & Quick Low Carb Gluten Free Vegan Breakfast Ideas
Let's go straight on the recipes for low carb gluten free vegan breakfast delectable yet easy to make: 
1.
Mexican Scramble Tofu: Prepare This Nutritious and Delicious Breakfast Within Few Minutes
This fulfilling and high protein vegan breakfast is easy to prepare and filled with Mexican flavors.  You can eat it straight, spread on the top of toast or use as a filling for tacos.  
Before you start cooking dry tofu completely by pressing in a cotton cloth. Once dried, crumble tofu and add black salt, pepper and a small tablespoon tahini. Add a little olive oil in the frying pan and saute the vegetables. 
2.
Buckwheat Porridge: An Unconventional Yet Delicious Low Carb Gluten Free Vegan Breakfast Option
This protein rich grain is  gluten-free and low in carbs. Buckwheat porridge will keep you full for longer and will provide you with many nutrients. 
To make this quick vegan breakfast boil the buckwheat in water and when it is half done then add almond milk. Your delicious porridge is ready. You can add fruits and seeds before serving. 
3.
Almond Yogurt Bowl With Berries: One of the Easiest Low Carb Gluten Free Vegan Breakfast Recipes
This mouthwatering breakfast recipe is full of flavors and nutrients. Most importantly, it can be prepared with ease. 
Place frozen berries in a high speed blender with almond yogurt, nut butter, maple syrup and cinnamon powder for a perfect creamy texture. Pour the mix in the bowl and add some keto friendly vegan toppings such as chia seeds, coconut flakes etc. 
4.
Low Carb Porridge: A Nourishing and Delightful Plant Based Breakfast 
This is a perfect gluten free substitute of all your breakfast porridge bowls. It is easy to make and super nutritious. 
You will need almond milk, flaxseed meal or oat fiber, coconut flour, cinnamon, nutmeg, maple syrup and vanilla. Mix all the ingredients and start cooking on medium heat. Once thick, pour in the bowl and add pecans, chia seeds, and coconut flakes for a crunch. 
5.
Foxtail Millet and Almond Meal Muffin: Mouthwatering Low Carb Healthy Treat to Start the Day
These delightful muffins are super easy to make and loaded with nutrients. First mix almond meal (shredded whole almonds) and foxtail flour with flax egg, homemade baking powder, pumpkin puree, unsweetened vegan milk, vanilla, a pinch of salt, stevia.  
Pour the batter in muffin tins and your delicious vegan breakfast will be ready to serve or to pack in lunchboxes. You can top them with coconut whip cream.  
6.
Spiralized Veggie Bowl: A Colorful One Bowl Vegan Breakfast Option 
Spiralized veggie bowl with stir fried marinated tofu sticks and sesame dressing is a nutritious way to start your day. 
I use a tabletop spiralizer to make this bowl. There are many of these available in the market which you can get for yourself. To make this bowl I use beetroot, carrots, cucumber and zucchini. You can use other vegetables of your choice. 
7.
Stir Fried Tofu Sticks: Satisfy Your Taste Buds With this Plant Based Goodness  
This is a fulfilling and high protein vegan breakfast. To make these stir fry tofu sticks you must use extra firm tofu. Cut tofu in rectangular sticks and coat them with cinnamon. 
Spray the pan with cooking spray and place tofu sticks in this. Keep flipping them until both the sides are crisp and golden brown. Drizzle the vegan chocolate sauce before serving. You can make chocolate sauce with coconut butter and cocoa powder. 
8.
Vegan Quiche Cups: Fast and Fantastic Vegan Breakfast Option 
These scrumptious and flavorful quiche are super popular in my house and I have to make them in bulk. These small cups are not only an excellent option for breakfast but for lunch boxes. 
Combine firm tofu, vegan yeast, homemade baking powder, garlic seasoning, lemon juice, water, homemade vegan ketchup, Dijon mustard sauce in a blender and make a smooth batter. 
Add leafy greens in the last and pour the batter in muffin tins and bake for 10-15 minutes for this hearty vegan breakfast. 
9.
Buckwheat and Pumpkin Puree Pancake with Fresh Fruits: A Wholesome Treat With Low 
For these gluten free low carb vegan pancakes you will need buckwheat flour. Mix the flour with almond milk,  stevia, cinnamon and nutmeg powder, mashed banana, flax seed powder, olive oil and pumpkin puree.
Make the equal size pancake with batter and serve with chia seeds, berries and maple syrup. 
10.
Green Wrap Filled With Mediterranean Salad: A Wholesome Start of the Day
This breakfast recipe is incredibly healthy, vegan, low carb and gluten free. Collard wraps are bigger than lettuce wraps and you can add a lot of fillings in it. 
I use cauliflower hummus as a spread in it but you can also make guacamole too. Cut the vegetable lengthwise which makes it easy to hold the wrap. I prepared it with cucumbers, bell peppers, carrots and onions. You can also add cabbage, leeks etc.
11.
Oat Fiber Pancake: A Must Try Low Carb Recipe To Beat The Cravings  
This breakfast recipe is perfect for your low carb gluten free vegan diet. Combine oats fiber, almond flour or coconut flour, flax egg, cinnamon, stevia, baking soda, baking powder and almond milk in a large bowl.
Keep the batter aside for 10-15 minutes and then start making these delicious pancakes.  
12.
Breakfast Sushi: A Low Carb Gluten Free Vegan Twist to Famous Japanese Dish  
To make this fancy breakfast, you will need nori sheets, avocado mash, thinly and lengthwise sliced carrot, cucumber, bell pepper and alfalfa sprouts or any other sprouts of your choice. 
Spread mashed avocado on one side of nori sheet then start arranging vegetables and sprouts. Roll the sheet and cut it in biteable sizes with a sharp knife. 
Serve with a dip made with non gluten soy sauce, lemon juice and mustard sauce. If there are some left over then pack for lunch in an airtight container. 
13.
Broccoli and Cauliflower Rice With Herbs: A Nutritious and Easy to Make Vegan Breakfast Recipe
Fresh and healthy, this low carb recipe is an excellent alternative to high caloric white and brown rice. It is extremely easy to make yet equally tasty. 
Cook freshly grated cauliflower and broccoli in a saucepan with a tablespoon of olive oil. Add herbs like cilantro, chives, garlic and onion powder to enhance the flavor. Sprinkle fresh lime juice, salt and pepper to serve. 
14.
Tofu and Avocado Salad: Start With This Gluten Free Low Carb Vegan Option
If you are tired of cooking then this delightful recipe will give you all the excuses for not cooking. This effortless and protein packed vegan breakfast recipe needs just 2 basic ingredients, tofu and avocado. 
Cut tofu and avocado and place them on the serving plate. To make dressing, in a small bowl mix grated garlic, ginger, soy sauce, white vinegar or fresh lime, stevia, white pepper, water and sesame oil. Drizzle it over tofu and avocado. Sprinkle chopped scallions and serve. 
15.
Zucchini Bread: Delectable and Easy to Bake Vegan Bread 
This is a nutritious wholesome bread for your breakfast. Grate the zucchini and remove the excess water. Mix almond flour, brown rice flour, avocado or coconut oil, stevia or other low carb sweetener, a pinch of salt, vanilla, cinnamon, flax egg and almond milk to make a smooth batter. 
Bake it until golden brown and once done let it cool down completely. Enjoy it as an on-the-go and healthy breakfast. 
16.
Avocado Smoothie: A Gluten Free Vegan Breakfast Idea With Low Carbs
This dairy free creamy avocado smoothie is my current favorite breakfast recipe. Blend avocados, frozen pineapple cubes, maple syrup, lime juice and zest, baby spinach and coconut or any other plant milk in the high speed blender. 
I like to sprinkle some chia or hemp seeds on top of my smoothie to add protein. This delicious zesty smoothie is super quick to make. 
17.
Cauliflower Couscous : A Scrumptious Recipe for Low carb Gluten Free Vegan Diet
This unconventional breakfast option is fast, delicious, satisfying and one of my favorite ones. Cut the cauliflower florets and put in the food processor. Soak dried cranberries in warm water for 15 minutes so that they can plump up. 
On the other side, heat olive oil in a sauce pan and add onion and cook until translucent. Now add garlic, cauliflower couscous, salt, pepper and cumin. Cook for another 4-5 minutes. Add toasted pine nuts, cranberries and cilantro and your gorgeous vegan couscous ready to enjoy. 
Try these low carb gluten free vegan breakfast recipes and do let me know which one you enjoyed most.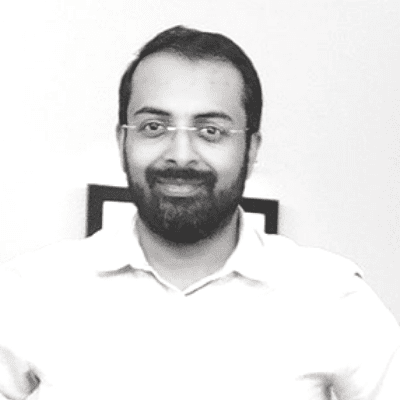 Hi! I'm Integrated Nutrition Coach Rohit Panwar. I hold twin Certifications from IIN, New York & SAFM, Massachusetts. I am a passionate vocalist of holistic lifestyle and have fully committed the past several years to educate & empower people towards their wellbeing. Despite a successful yet hectic corporate stint of 21+ years, I have prioritised nutriment in my life. I truly hope my personal journey from illness to wellness helps everybody reading this forge their own path.