A plant based diet has ample food options to control the sugar level. As a nutritionist, here I share a few effective, simple low glycemic vegan breakfast ideas. 
Knowing which vegan foods are fit for a low glycemic diet is like winning half the battle for overall wellness. 
21 Nourishing Low Glycemic Vegan Breakfast Ideas
Foods with glycemic index less than 55, are classified as low glycemic foods.
Adopting these easy and best low glycemic vegan breakfast ideas for your mornings, will set the pattern for the whole day:
1.
Chickpea & Avocado Salad Bowl: Prepare This Vegan Low GI Breakfast In Just Few Minutes 
Chickpea and avocado, both are low GI vegan foods and both are excellent ways to start the day. This is one of the most colorful low glycemic vegan breakfast ideas made with red, orange, yellow bell peppers, cucumbers and tomatoes.
Mix chickpeas, avocado, salt, pepper and cilantro with chopped veggies. Finish off with  fresh lime on top. You can either use canned or pre boiled chickpeas. 
2.
Barley & Buckwheat Porridge: A Nutritious Vegan Low Glycemic Breakfast 
The GI for barley and buckwheat is low, which means they don't spike the sugar level after consuming. This millet porridge will also keep you full for longer and will provide you with many nutrients. 
To prepare this, boil the buckwheat and barley in water and when it is half done then add almond milk. Add fruits like berries and apples on top of the bowl. Sprinkle cinnamon powder and roasted seeds as pumpkin or sunflower before serving. 
3.
Chickpea & Quinoa Grain Bowl: A Fiber Rich Vegan Breakfast Idea 
This protein and fiber rich recipe is super easy, hence it is a widely popular breakfast among vegans. Take olive oil in the pan, add chopped onion and garlic. Saute and add salt, turmeric, chili powder, cinnamon etc. to enhance the flavor. 
Now add veggies, quinoa and chickpeas and water. Cook it for 8-10 minutes with the lid on.  Your wholesome and nutritious breakfast bowl with low GI will be ready in a few minutes. 
4.
Baked Beans: A Traditional Vegan Breakfast With Low Glycemic Index
Baked beans is a traditional breakfast food in many countries. To prepare fresh baked beans, soak the navy beans overnight and cook them until soft. You can take kidney beans or great northern beans.
Take olive oil in the pan and add onion and garlic, then add homemade fresh tomato gravy. Lastly, pour boiled beans and add freshly chopped coriander. 
5.
Stir Fried Vegetables With Tempeh: A Protein Rich Breakfast Option for Vegans
Tempeh is a fermented food which is commonly prepared with soy, however you can also find chickpea, lentil or seed tempeh.  It is considered as one of the healthiest low glycemic vegan breakfast ideas.
Take olive oil or sesame oil in the pan and add onion, garlic and other veggies like carrot, beans, cabbage, beans etc. In the last add boiled tempeh and mix with soy sauce, salt, pepper and finely chopped leeks. 
6.
Tofu & Avocado Salad: One of the Best Slow Digesting Breakfast Foods
Tofu and avocado both are classified as low GI foods. This effortless and protein packed vegan breakfast recipe needs just 2 basic ingredients, tofu and avocado. 
Cut tofu and avocado and place them on the serving plate. To make dressing, in a small bowl mix grated garlic, ginger, soy sauce, white vinegar or fresh lime, white pepper, water and sesame oil. Drizzle it over tofu and avocado. Sprinkle chopped scallions and serve. 
7.
Millet Porridge With Sprouted Seeds: One Pot Plant Based Breakfast Option to Manage Sugar Levels
Millets are lower on the glycemic index compared to other grains. That means they raise blood sugar slowly and gradually.  Hence, they must be included in low glycemic vegan breakfast ideas. 
Wash the millet such as teff, barnyard, finger millet, kodo etc. I usually make a mix of them and keep them in an airtight jar. Cook them in water or vegetable broth. 
Once half done add almond or soy milk and bring a boil. Put seeds such as pumpkin, sunflower etc. You can add raisins and dates to give it sweetness and both have a low GI profile.
8.
Vegan Quiche Cups: Delicious Savory Cupcakes As Vegan Low GI Breakfast
These flavorful quiche are super easy to prepare and made of all low glycemic ingredients. They are also an excellent option to pack for the lunch boxes. 
Combine firm tofu, vegan yeast, homemade baking powder, garlic seasoning, lemon juice, water, homemade vegan ketchup, Dijon mustard sauce in a blender and make a smooth batter. 
Add leafy greens and pour the batter in muffin tins. Bake for 10-15 minutes for these tiny yet hearty vegan breakfast quiche cups.
9.
Buckwheat Pancake With Fresh Fruits: A Wholesome Vegan Start of the Day
Buckwheat is an excellent substitute of popular grains for regulating blood sugar. For this pancake recipe you will need buckwheat flour. Mix the flour with almond milk, maple or agave syrup, cinnamon and nutmeg powder, mashed unripe banana, flax seed powder and olive oil. 
Make the equal size pancake with this batter. Serve with roasted sunflower and pumpkin seeds which will give it a crunch. Add low GI fruits on top of your pancake like blueberries, strawberries, kiwi and apple etc. 
10.
Seitan With Vegetables: A Perfect Meat Alternative Breakfast For Vegans
Seitan is a plant based protein made with wheat gluten. Its chewy texture makes your breakfast fulfilling. 
For this recipe, first stir fry seitan in olive oil. Add garlic, white onion, carrots, beans, bell pepper and zucchini. Sauté well and then put tomato puree to make a gravy. Add salt, pepper and curry powder to enhance the flavor. Enjoy it with a whole wheat toast or have it directly. 
11.
Sprout Salad: A Hearty Vegan Low Glycemic Breakfast 
Sprouts are one of the best low glycemic breakfast foods which are easy to prepare and keep you full for longer. To avoid the hassle you can use the packed sprouted legumes which can be easily found in supermarkets. 
Soak the sprouts for 5-10 minutes in boiling water, rinse and let them cool down. Till then chop onion, cilantro, cucumber and tomatoes. Mix all the ingredients and season with salt, pepper and lemon juice. 
12.
Buckwheat Granola Bar: Quick Low Glycemic Treat For Hectic Mornings 
Besides being high in fiber, protein, buckwheat groats are also low GI food. They don't make any dramatic change in your blood sugar. This no-bake buckwheat granola bar can be prepared with ease. 
Mix toasted groats with maple or agave syrup, any nut butter, cherries, pumpkin seeds, chia seeds, coconut oil and a pinch of rock salt. 
Keep the mixture in the fridge for 2-3 hours and later cut in biteable sizes. These bars can be stored in the fridge for 1 week. 
13.
Carrot Pancake: Cut Down Your Sugar Level With This Delicious Vegan Breakfast
This fantastic low GI vegan breakfast is loaded with flavors and nutrients. I usually mix chickpea, oats, almond and coconut flour and keep the mix ready for quick breakfast. All these flours have a low GI index. 
Mix flours and boiled or grated carrot, garlic powder, chopped onion, cilantro with water. Start making small pancakes with olive oil and serve with any vegan dip like tahini or hummus. 
14.
Oatmeal with Grilled Tempeh Slices: A Fulfilling Vegan Breakfast 
This recipe is a perfect combination of complex carbs and protein. Cook oats with a pinch of turmeric, salt, ginger, flaxseed powder and black pepper.
Then top your bowl with chewy tempeh and creamy avocado. You can cook tempeh earlier to save time in the morning. Pickled cabbage is also one of my favorite toppings for this recipe. 
15.
Lentil Soup With Veggie: One of the Healthiest Low Glycemic Vegan Breakfast ideas
Lentils GI values range between 18 to 52, which makes them one of the best low glycemic breakfast foods for vegans.This highly versatile recipe is loaded with many nutrients.
Take olive oil in the pan and add red onion and ginger garlic paste. Then add french beans, carrot, zucchini and bell pepper and any other low GI vegetables.
Once veggies are softened, add turmeric, salt, red chili powder, black pepper, cumin powder and curry powder. Then mix boiled lentils and veggies and cook with a lid for 5 minutes. Add lemon juice, dijon mustard sauce, cilantro and enjoy wholesome soup. 
16.
Oats Idli: A Beloved Vegan Low Glycemic Breakfast From India
Oats Idli are one of the most healthful low glycemic vegan breakfast options. This Indian recipe is super easy to make and you can prepare the batter on the weekend. 
Make a powder of roasted oats. Add water and salt in it to make batter. Let the batter ferment for 3-4 hours. Pour the batter in the idli maker and let it steamed for 15-20 minutes. Enjoy it with coconut chutney or sambar.
17.
Dry Fruits Overnight Oats: Go Nuts Over This Low Glycemic Vegan Breakfast
For this option, you won't need a lot of time or ingredients. Use almonds, walnuts, chestnuts, pine nuts and cashew nuts for the recipe as they have low GI levels. 
Cook oatmeal with almond milk and add chia seeds and other nuts  in it. Pour it in the mason jar and put it in the fridge with a lid. Take out in the morning and add blueberries, nut butter and hemp hearts as toppings to enjoy. 
18.
Quinoa & Vegetable Porridge: Break the Dawn With This Satisfying Savory Vegan Breakfast
This vegan low glycemic breakfast food is quick to prepare and loaded with many health benefits. To make it, first wash and drain the quinoa. 
For tempering, take oil in the pan and add mustard and cumin seeds. Add chopped ginger, garlic and onion. Saute for a minute and add veggies like carrot, french beans, cabbage etc. 
Next, add quinoa, salt, turmeric and pepper. Add water or vegetable broth and cook for 10 minutes on medium flame. Garnish with chopped coriander leaves and squeeze fresh lime on top. 
19.
Spinach & Sprouted Grain Flour Pancake: Give A Green Start to Your Busy Day
Spinach and sprouted or germinated whole grain flour are low glycemic foods. This recipe is highly adaptable and instead of spinach other low GI vegetables like broccoli, carrot etc can also be added. 
To make batter, mix spinach puree, flour, salt, baking powder, garlic powder and olive oil. Make small size pancakes and serve with any vegan dips such as hummus or tahini. 
20.
Tofu Stuffed Cheela: An Indian Savory Pancake For Breakfast With Low GI
This savory pancake recipe tastes amazing and easy to prepare. First prepare the stuffing, for that take oil in the pan and add chopped garlic and onion. Then add scrambled tofu and salt and pepper. 
For cheela or pancakes, prepare a batter with bengal gram flour, turmeric, salt and pepper. Pour the mix on the pan and cook both sides. Stuff the tofu filling and enjoy it with coriander dip known as green chutney. 
21.
Stir Fry Brussels Sprout With Tofu: A Plant Based Morning Meal With Low Glycemic 
Brussel sprout and tofu both are a perfect combination to prepare a hearty vegan low GI breakfast. To start, add olive oil and brussels sprout in the thick bottom skillet. Stir fry it until brussels are tender. 
Add extra firm tofu pieces, soy sauce, salt, pepper and finely chopped leek. You can also add asparagus or tempeh in it. It is considered as one of the highly versatile low glycemic vegan breakfast ideas. 
Hope these low glycemic vegan breakfast ideas will keep you active and energized throughout the day.
A regular consumption of these breakfast options will certainly boost your overall health by maintaining the blood glucose levels.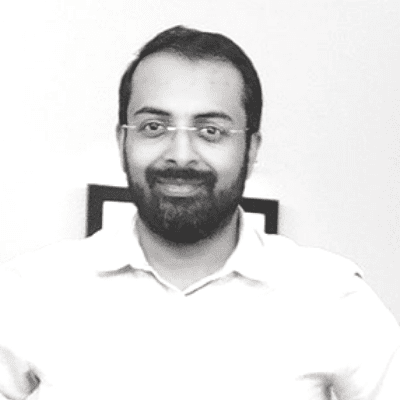 Hi! I'm Integrated Nutrition Coach Rohit Panwar. I hold twin Certifications from IIN, New York & SAFM, Massachusetts. I am a passionate vocalist of holistic lifestyle and have fully committed the past several years to educate & empower people towards their wellbeing. Despite a successful yet hectic corporate stint of 21+ years, I have prioritised nutriment in my life. I truly hope my personal journey from illness to wellness helps everybody reading this forge their own path.