You want a low-carb breakfast but don't want to stand behind the stove in the morning. My no-cook low carb breakfast ideas will make your dawn hassle-free. 
As a nutritionist, I shortlisted a few nutrient rich and easy low carb breakfast recipes which don't need cooking. 
17 Delightful No Cook Low Carb Breakfast Ideas
These no cook low carb breakfast ideas will keep you light and active throughout the day:
1.
Lettuce & Feta Cheese Salad: A Healthful Breakfast Bowl That Can be Made in Minutes
For this fulfilling yet low carb salad recipe, start by making the dressing in the salad bowl. Mix lemon, dijon mustard, salt, pepper, olive oil, garlic powder and dried oregano. 
Now add lettuce leaves, cucumber, cherry tomatoes, red onion, baby spinach and feta cheese, Mix all the ingredients to coat well with dressing. Add toasted pecan, pumpkin and sunflower seeds to make it more crunchy and nutrient rich. 
2.
Cucumber Cheese Sandwich: Give A Low Carb Twist to Your Usual Sandwich
If you are looking for a low carb sub then this unique cucumber sandwich is for you. Filled with cream cheese, this sandwich doesn't need any cooking. 
Hollow out the cucumber and fill it up with mustard sauce or any other low carb salad dressing. Layer it with cheddar or Swiss cheese slices. Add tomato and onion; sprinkle salt and pepper. Close the sandwich with the other half of cucumber and cut in half to serve.  
3.
Veggie Sprouts Salad: A Quick Vegan No Cook Low Carb Breakfast Idea🌱
Sprouts are germinated seeds which are made with seeds, legumes, beans, grains or vegetables. Besides being low in carbs, sprouts are loaded with many healthful nutrients. 
For this vegan no cook low carb breakfast, add sprouts in a big salad bowl. Add cherry tomatoes, cucumber, baby spinach, red onion, salt, pepper, fresh chopped coriander and lemon.
Toss it well and Top the bowl with nuts and seeds. Your hearty salad is ready in no time. 
4.
Avocado Goat Cheese Salad: An Easy No Cook Low Carb Breakfast Option for Vegetarians
This creamy and healthful recipe is a real super easy way to wake up. Scoop out the avocado, cut it into cubes. 
Mix goat cheese, red onion and celery. Refrigerate it for a minimum of 2 hours or prepare it at night for breakfast. Spread on lettuce leaves and enjoy. You can also serve it with whole wheat toast.
5.
Tofu Guacamole With Microgreens: Satisfy Your Nutritional Needs With This Vegan No Cook Low Carb Breakfast 🌱
Tofu Guacamole is made with silken tofu and avocado. To make this, blend tofu, avocado and tahini together for a smooth texture. Add herbs like rosemary, garlic powder etc. for flavor. 
Mix chopped red onion, lemon juice, crushed walnuts and cilantro to enhance freshness. Enjoy this  with microgreens like broccoli, radish etc. or serve with veggies like cucumber, baby carrots, bell pepper etc. 
6.
Peanut Butter Chia Pudding: A Plant Based No Cook Low Carb Breakfast for Busy Mornings 🌱
This vegan no cook low carb breakfast is prepared with minimum ingredients. Combine almond milk, chia seeds, agave syrup or stevia and unsweetened peanut butter. 
Top it with pumpkin seeds, sunflower seeds, walnuts for a crunch and more nutrients. Refrigerate overnight in and enjoy this delicious treat in the morning. You can add flavors of your choice in it, vanilla, cocoa, cinnamon etc. 
7.
Green Smoothie: Blend Your Low Carb Breakfast Smoothie in Minutes🌱
Smoothies are one of the easiest ways to get all the nutrients in one go. Most importantly, these are highly versatile, and you can make every time a different one for yourself. 
Blend spinach, chia seed, tofu, kiwi, pineapple and coconut milk to make this super healthy recipe. You can sweep spinach to kale and coconut milk to other vegan or dairy milk and tofu to peanut butter.
8.
Caprese Salad With Pine Nuts: An Easy No Cook Low Carb Breakfast Option
This classic Italian dish is made without cooking and super quick to prepare. Instead of the traditional way, make it with cherry tomatoes and mozzarella pearls. It will definitely save your precious time in the morning. 
To give it a vegan twist, you can substitute mozzarella to tofu. Add olive oil and balsamic vinegar on top of tomatoes and cheese balls. Roughly chop basil, add lime juice and ground pepper and enjoy your no cook low carb breakfast. 
9.
Berry Smoothie: Wake Up With This Easy No Cook Low carb breakfast 🌱
Smoothies are the easiest and healthiest way to beat morning rush. This luscious breakfast berry smoothie will keep you active for the whole day without adding much carbs. 
Take frozen blueberries, raspberries and strawberries, though you can choose your own variation. Blend them with low fat yogurt, baby spinach and hemp seeds. Add agave syrup or any other low carb sweetener. You can replace dairy yogurt with any vegan options. 
10.
Buckwheat Granola Bar: A Quick and Simple Morning Recipe You Won't Have to Cook 🌱
Buckwheat groats are high in fiber, protein and loaded with many vitamins and minerals. You can make this buckwheat granola bar with ease without any heating or cooking. 
Mix the groats with any nut butter, agave syrup, dried cherries, pumpkin seeds, chia seeds, coconut oil and a pinch of rock salt. Keep the mixture in the fridge for 2-3 hours and later cut in biteable sizes. Store in the fridge for 1 week. 
11.
Strawberry, Avocado, Feta Cheese Bowl: A Low Carb Breakfast Full of Colors and Nutrients 
This delectable recipe just needs assembling, not cooking. It is super quick to prepare with minimum ingredients.
Cut strawberries in halves, avocado in cubes and feta cheese in cubes. Add baby spinach and roughly crushed walnuts. Toss it well with poppy seed dressing or just with basic olive oil and lemon dressing. 
12.
Pecan Butter & Acai Berry Bowl: An Easy No Cook Low Carb Breakfast Delight 🌱
This is basically a thick smoothie which is eaten by spoon and you get a feeling of having ice cream. 
For this vegan no cook low carb breakfast you will require acai berries, acai powder, raspberries, kiwi, pecan and peanut butter, agave syrup, chia or hemp seeds and almond milk.
Put everything in the blender and your no cook low carb breakfast is ready to enjoy. 
13.
Mashed Tofu: A Perfect No Cook Vegan Alternative of Scrambled Egg 🌱
This is an easy no cook low carb breakfast for vegans and vegetarians. To make this, cut red, yellow, green peppers, cucumber, red onion in tiny cubes.
You can use a vegetable chopper to make them really small. Mash tofu with a fork and add black salt to give an eggy taste. Mix all the ingredients and add sesame dressing to enhance the flavor. 
14.
Veggie Green Wraps: Healthy Rolls for Your No Cook Low Carb Breakfast Ideas List 🌱
Wraps are convenient to eat and highly versatile. For this vegan no cook low carb breakfast you can use romaine lettuce, collard etc. I use a cauliflower hummus as a spread in it but you can use normal chickpea hummus, avocado hummus etc. 
Take cucumber, bell peppers, carrots and cut them lengthwise which makes it easy to hold the wrap. You can also add cabbage, leeks etc.
15.
Avocado Stuffed With Salmon: A Low Carb Morning Meal Without Cooking
This inciting no cooked low carb breakfast is a combination of two healthful ingredients- avocado and salmon. Salmon is a Omega-3 rich fish with many other essential nutrients. 
Canned salmon is the most practical way to include this heart healthy fish to your morning routine. Mix it with Greek yogurt, fresh lime, chives, celery,  salt and pepper to make a smooth filling for deseeded avocado halves.
16.
Peanut Butter With Apple Slices: One of the Easiest No Cook Low Carb Breakfast Ideas 🌱
Who doesn't want a super simple breakfast in the morning? This classic recipe needs just two ingredients- apples and peanut butter. 
Red or Green, feel free to choose any type of apples for this delicious combination. I prefer to cut them lengthwise but you can cut them in cubes or circular. Sprinkle little fresh lime juice on top of your apple slices. Enjoy with crunchy or silky unsweetened peanut butter.
17.
Blueberry Yogurt Bowl: A Delicious Easy No Cook Low Carb Breakfast 
This refreshing breakfast recipe is loaded with nutrients and low in carbs. It is so easy and delicious that children will also enjoy preparing it. 
Add washed blueberries in low fat yogurt. You can pick plant based yogurt to make it vegan. Add seeds and a little bit of any low carb sweetener. 
I really hope that these no cook low carb breakfast ideas will make your morning more interesting and joyful. I will wait for your precious feedback about these recipes.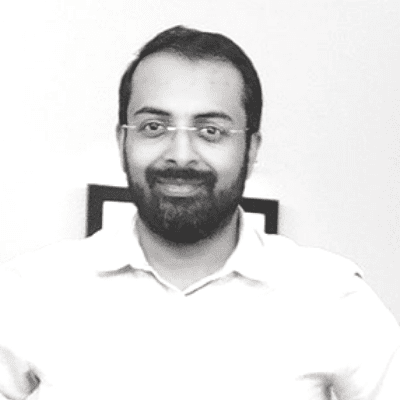 Hi! I'm Integrated Nutrition Coach Rohit Panwar. I hold twin Certifications from IIN, New York & SAFM, Massachusetts. I am a passionate vocalist of holistic lifestyle and have fully committed the past several years to educate & empower people towards their wellbeing. Despite a successful yet hectic corporate stint of 21+ years, I have prioritised nutriment in my life. I truly hope my personal journey from illness to wellness helps everybody reading this forge their own path.