Pea milk is the new kid on the block but is already turning heads for its nutritional value. If you too followed the hype by buying or making a batch, but do not know much about pea milk uses, this blog is for you.
Pea milk has become one of my most recommended plant milks. I use it quite regularly and have come up with a number of ways of using it.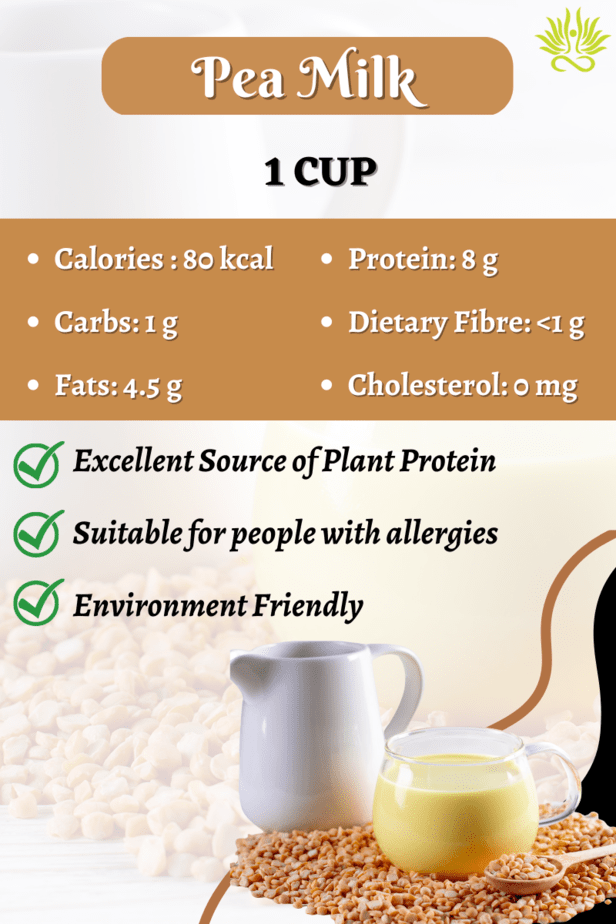 PEOPLE ALSO READ
| What is the Best Vegan, Nut-Free Milk Options?  | 
13 Pea Milk Uses That'll Keep the Nutrition Intact
I see a steady rise in the popularity of pea milk over the last few years. The main driving force behind this has been the benefits pea milk confers. Naturally rich in proteins, pea milk is a great alternative for cow's milk especially for the young ones. 
Here are some of the best pea milk uses-  
1. Drink Up the Nutritious & Creamy Pea Milk 
The most obvious way to consume pea milk is by consuming it as such. Warm it up or serve it chilled. Adding vanilla or cocoa is always a good idea to enhance its flavour. 
Pea milk has a creamy, slightly sweet taste pretty similar to cow's milk. However, you may find it a bit chalky until you get used to it.  
2. Add Pea Milk to Your Cereal
Pea milk can also be added to your morning bowl of granola, muesli or cereal. Since it does not have a strong flavour of its own, it doesn't leave a nutty aftertaste like nut milks.
Pea milk is thus one of the best hypoallergenic al  milks out there for your cereal. This means that it is suitable for people with dairy, soy, gluten or nut allergy
3. Pea Milk Is a Great Addition to Your Milkshakes & Smoothies 
Pea milk can drastically boost the amount of protein in your morning smoothie. One cup of pea milk has about 7-8 grams or protein to your drink.  
Also, since pea milk is quite creamy and subtle in flavour, it will not interfere with your other smoothie or milkshake flavours.  
4. Add Pea Milk To Your Tea or Coffee
Pea milk is also a good plant based milk option for adding to your coffee. I usually make my own pea milk at home as it has a better texture and zero preservatives. It also blends in very well with tea and coffee. 
Pea milk's neutral taste is one reason why I prefer it over nut milks. Pea milk also froths well, which is an added advantage. 
5. Make a Thick Thickener Free Pea Milk Yogurt 
Pea milk is one of the few plant milks that gives a pretty thick yogurt. Most plant milks require you to use thicker versions or add thickeners like agar agar for getting that texture.  
For best results, use probiotic culture. Also, try to use fresh culture everytime you make a new batch. 
6. Try With Overnight Oats With Pea Milk 
Many people especially vegans add pea protein to their overnight oats so as to increase the amount of protein. Adding pea milk instead is also a good option to attain similar results. 
Along with pea milk, you can also add peanut butter, chia seeds to the mixture to increase its nutritional value. 
7. Pea Milk is a Great Addition to Cake Batters & Pancakes
Pea milk can be used to make delicious baked goods, I especially like it in chocolate cake, pancake and muffin batters. 
Since pea milk is quite thick and creamy, it can be a good substitute for whole milk in baking recipes. 
8. Make Vegan Kefir With Pea Milk
Another probiotic drink you can make with pea milk is kefir. Kefir is a probiotic drink with a diverse population of gut friendly bacteria. They help in digestion and boost immunity. 
Add activated kefir grains into your pea milk and let the magic happen. You might need to add something like a date syrup in your mix to help with the fermentation. 
9. Make Vegan Ice Creams Using Pea Milk 
A great way to introduce flax milk to your family is to include it in your ice cream or popsicle recipes. Flax milk has a mild flavour and thus does not overpower the flavours of the other ingredients. 
Keep in mind that flax milk is really thin, so you might have to add cornstarch or arrowroot powder for a better consistency. 
10. Pea Milk Can Be A Great Substitute for Dairy In Savoury Dishes 
Pea milk can be used for cooking the exact same way as dairy. Substitute it for milk in a one to one ratio. 
I use pea milk as a base for soups, gravies and stews pretty often. In fact recipes that require soy milk can also use pea milk. 
11. Use Pea Milk for Preparing Your Pasta Sauce and Mac & Cheese
Pea milk is also a decent choice for making white pasta sauces like Fettuccine Alfredo. Pea milk can bring out the flavour of herbs and spices in a very nice manner.
You can also use pea milk for making mac and cheese as well. 
12. Pea Milk Can Be Great With Desserts As Well
Just like many others in its category, pea milk can be a great addition to your desserts as well. 
Whether it is freezing or cooking, pea milk works well with both the options. 
13. Pea Milk Makes Delicious Hot Chocolate
This is one of my favourite flavours for adding to pea milk. Pea milk really goes well with cocoa. 
You can use homemade pea milk or market bought vanilla flavoured pea milk for the purpose. However, I would recommend using home made one as always.  
Do give these pea milk uses a try. Also,  do let me know in the comment section if you know of any other ways of including pea milk in your diet.  
Frequently Asked Questions About Pea Milk Uses
Does pea milk need to be refrigerated?
Ans.  Store bought pea milk needs to be refrigerated once opened. It can stay in the refrigerator for upto a week. Homemade milks can also last in the fridge for up to 7 days. 
Does pea milk taste good?
Ans.  Pea milk has a slightly sweet yet creamy taste. It might feel a little chalky.  
Is pea milk good for the environment?
Ans.  Yes, pea milk is one of the most sustainable options out there. Peas need less waer and fertilizer to grow. 
Ans. Yes, pea milk is quite stable at high temperatures. 
Is pea milk easy to digest?
Ans. Pea milk is free of lactose, dairy, soy, gluten and nuts and is thus one of the most easily digested types of plant milk.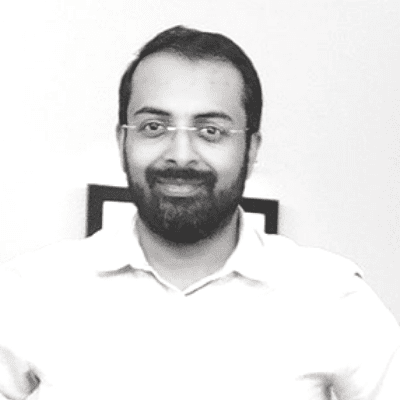 Hi! I'm Integrated Nutrition Coach Rohit Panwar. I hold twin Certifications from IIN, New York & SAFM, Massachusetts. I am a passionate vocalist of holistic lifestyle and have fully committed the past several years to educate & empower people towards their wellbeing. Despite a successful yet hectic corporate stint of 21+ years, I have prioritised nutriment in my life. I truly hope my personal journey from illness to wellness helps everybody reading this forge their own path.