The dilemma of tempeh vs chicken is not limited to fitness freaks and sports enthusiasts. In fact, the growing popularity of soy meat alternatives has led people to wonder  "Can tempeh replace chicken?"
As a nutritionist, I'm analyzing tempeh and chicken to answer this epic question. This in-depth knowledge will help you to clear your doubts. 
Tempeh vs Chicken: How They Stack Up Against Each Other?
Before we delve deeper, let's take a closer look at the various components of tempeh vs chicken. 
MAIN INGREDIENTS
Tempeh

Soybeans & Starter

Chicken

Chickens 

TASTE AND TEXTURE
Tempeh

Mild, Nutty & Firm

Chicken

Neutral, Juicy & Chewy

RECOMMENDED QUANTITY
Tempeh

100-150 grams

Chicken

150-200 grams

CALORIES
Tempeh

193*

Chicken

165*

CARBOHYDRATES
Tempeh

9.39 g*

Chicken

0 g*

FAT CONTENT
Tempeh

10.8 g*

Chicken

 3.57 g*

PROTEIN CONTENT
Tempeh

18.5 g*

Chicken

31 g*

CALCIUM CONTENT
Tempeh

111 mg*

Chicken

15 mg*

FIBRE
Tempeh

4.7 g*

Chicken

 0 g*

NUTRITIONAL DIVERSITY
Tempeh

Excellent

Chicken

Very Good

BEST TIME TO EAT
Tempeh

Morning & Noon

Chicken

Noon

DIGESTIBILITY
Tempeh

Very Good

Chicken

Good

ORAL AND BONE HEALTH OUTCOME
Tempeh

Excellent

Chicken

Very Good

ALLERGY FRIENDLINESS
Tempeh

Average

Chicken

Good

VERSATILITY
Tempeh

Very Good 

Chicken

Excellent

ENVIRONMENTAL FRIENDLINESS 
Tempeh

Positive

Chicken

Negative

VEGAN FRIENDLINESS
Tempeh

Yes

Chicken

No
*Source: USDA; Quantity defined is 100 grams
How Do the Base Ingredients of Tempeh vs Chicken Differ?
Tempeh is a soy-based food which is fermented with a unique fungus based starter called Rhizopus Oligosporus. This fungus binds the presoaked, dehulled and boiled soybeans together to form the firm cake. 
Chicken is the meat of fowls which have been part of many world cuisines for centuries. Almost all parts of chicken are edible though I am using chicken breast to compare it with tempeh. 
Tempeh or Chicken: A More Delectable Option
Tempeh is mild and earthy in taste with a nutty flavor. It has a chewy and firm texture which is similar to meat. Its unique taste may take time to get adjusted to your taste buds.
One of the main reasons for chicken's popularity is its taste. It has a mild flavor which allows it to absorb the flavors of different marinades, sauces and spices. It is more juicy and soft than tempeh but they both are almost equally chewy. 
Suggested Daily Intake of Tempeh vs Chicken 
Tempeh and chicken both are nutrient dense foods and their regular consumption is recommended to get the maximum health benefits. 
You can add ½ -1 cup of tempeh to your daily diet. Whereas, 1-1 ½  cups of chicken is sufficient to have. However, if you are a sports person or fitness enthusiast, you can have up to 2 cups to meet your protein needs.
Difference Between Tempeh vs Chicken Calories
Compared to chicken, tempeh has more calories. If you want to shed some weight then, chicken will be a better pick for you than tempeh. 
However, tempeh's daily intake recommendation is lesser than tempeh. Hence, at the end of the day you will get almost the same amount of calories from tempeh and chicken. 
How Much Carbs Tempeh vs Chicken Contains?
In terms of carbs, there is a substantial difference between tempeh and chicken. Tempeh contains much higher carbs than chicken, which is a low – carb food. 
Though most carbs in tempeh come from fiber, it is considered as healthy complex carbohydrates. Hence, you don't have to skip tempeh just because it has more carbs than chicken. 
Tempeh vs Chicken: Which One Will Suit to Low Fat Diet?
In comparison to chicken, tempeh has significantly more fat. However, while comparing the fats we must check its quality profile as well. Tempeh has more saturated fat than chicken breast which is considered as unhealthy fat.
However, tempeh is a good source of omega 3 and omega 6 which are considered heart healthy fats. Hence, both of them can fit in your low fat diet within the recommended quantity.
Does Tempeh Have More Protein Than Chicken?
There is a wide gap between the quality of protein of tempeh and chicken. Chicken contains a lot more protein than tempeh. 
However, in terms of protein quality, they are the same. Tempeh is made with soybeans which is considered as a complete protein source just like chicken. This makes tempeh one of the best plant based protein sources. 
Tempeh or Chicken: A Calcium Rich Pick
Contrary to protein, chicken is not an ideal source of calcium. Whereas, tempeh contains a noticeably higher amount of calcium. 
If you have teenage children, menopausal or pregnant women in the house then tempeh is indeed a better pick to add in their regular diet for their high calcium requirements. 
Tempeh vs Chicken: Which Is More Fibrous?
Dietary fiber is the one crucial difference between plant based foods and animal based foods. Plant based foods are excellent sources of fiber whereas animal products don't have fiber. 
Fiber rich foods are highly recommended for a smooth and healthy bowel movement. Since tempeh is prepared with whole soybeans, it is an excellent source of fiber. On the other hand, chicken doesn't contain any fiber at all. 
Tempeh or Chicken: A Better Choice for Variety of Nutrients
After the detailed comparison of macronutrients protein, carbs, calories and fat, now let's compare the micronutrients of tempeh and chicken. 
Chicken is a great source of vitamin B6, vitamin B12, vitamin D, vitamin A, vitamin E, vitamin K and selenium. Tempeh contains more potassium, magnesium, calcium, manganese, copper, zinc and folate.  
Tempeh is also loaded with friendly bacteria. This makes tempeh's nutrient profile more diverse than chicken. 
Ideal Time of the Day to Have Tempeh vs Chicken
Tempeh can be consumed any time of the day. Though I will recommend you to have it either with breakfast or with an afternoon meal, so that the body will get enough time to absorb all the nutrients and to digest. 
Similarly, include chicken in your afternoon meal. Try to avoid high calorie food at night, you might have some digestion issues.
Tempeh or Chicken: Which Will Promote Gut Health?
In terms of gut health, tempeh has many advantages compared to chicken. First of all, tempeh is a plant based fiber rich food which is easy to digest compared to protein dense animal based chicken. 
Besides that, tempeh is a fermented food and contains probiotics. It is certainly a better pick than chicken to keep your tummy happy. However, if you are allergic to soybeans, then tempeh can cause digestive issues. 
How Tempeh vs Chicken Affects Your Teeth and Bones?
Calcium, protein and vitamin D are the three major requirements of nutrients for healthy teeth and strong bones. Tempeh has more calcium compared to chicken whereas chicken is a better source of protein and vitamin D. 
Tempeh contains magnesium and copper which play an important role for bones. This makes both of them equally beneficial for maintaining and building bones. However, for oral health tempeh is a better pick due to its probiotic properties. 
Is Tempeh More Allergic Than Chicken?
Soy allergy is a type of food allergy which is among the most common food allergies throughout the world. It can affect any age group, though it is mostly observed in infants. In such cases you must avoid tempeh or have in moderation.
Chicken allergy is not as common as soy allergy but people who are allergic to eggs might face some allergic reactions with chicken too. 
How Differently Tempeh vs Chicken Can be Used?
Before we talk about the versatility of tempeh and chicken, I would like to mention that you must cook tempeh and chicken well before consuming. I will suggest adopting healthy methods of preparation like baking, grilling etc. instead of frying.
Tempeh's chewy texture makes it a perfect meat substitute in dishes like sandwiches, stir fried rice and noodles etc. It can be sliced, diced, crumbled, grated or cubed, according to the requirement of the dish.  
Chicken is also highly versatile and can be cooked in many different ways. From chicken tikka to chicken teriyaki, every cuisine has a special way to enjoy this nutritious and delicious meat. 
Which Has Higher Carbon Footprint: Tempeh vs Chicken?
Tempeh is a plant based food and it has a much lower carbon footprint compared to chicken which is an animal based food. Chicken production also needs more water than tempeh. 
This makes tempeh a better choice for the environment. However, among all other meat production chicken is most sustainable. 
Tempeh vs Chicken As a Vegan Choice
Tempeh can be added to a vegan diet since it is free from animal products. On the contrary, since chicken is animal meat, it can't be included in a vegan platter. 
However, there are meat alternatives available in the market which are exactly like chicken in taste and texture like tempeh, seitan, TVP etc. 
In a confusion of tempeh vs chicken, the probiotic quality of tempeh gives it an advantage over chicken. However, if you don't have any dietary and health restrictions then it is better to add both of them to your regular diet. 
If you have any other doubts regarding tempeh vs chicken, you can drop me a message in the comment section. I will be happy to clear it with my expertise.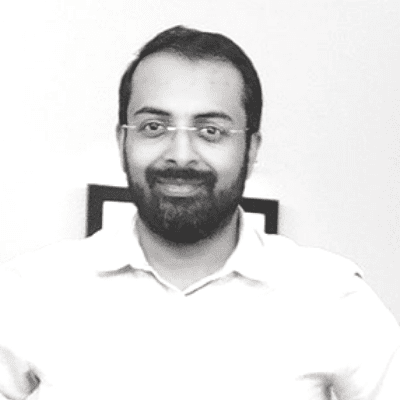 Hi! I'm Integrated Nutrition Coach Rohit Panwar. I hold twin Certifications from IIN, New York & SAFM, Massachusetts. I am a passionate vocalist of holistic lifestyle and have fully committed the past several years to educate & empower people towards their wellbeing. Despite a successful yet hectic corporate stint of 21+ years, I have prioritised nutriment in my life. I truly hope my personal journey from illness to wellness helps everybody reading this forge their own path.