As the world is coming closer, our dining tables are getting wider. Tempeh vs Eggs is an example of all such confusion created by this increased range of food choices. 
To enhance the clarity, as a nutritionist, I am here to help you all. To solve this puzzle, let's unfold all the major differences between tempeh and eggs. 
Tempeh vs Eggs: Know Them Well Before You Pick One
Let's straight jump to the different aspects of tempeh vs eggs: 
MAIN INGREDIENTS
Tempeh

Soybeans & Starter

Eggs

Hens

TASTE AND TEXTURE
Tempeh

Mild, Nutty & Firm

Eggs

Rich, Savory & Soft

RECOMMENDED QUANTITY
Tempeh

100-200 grams

Eggs

1-2

CALORIES
Tempeh

193*

Eggs

155*

CARBOHYDRATES
Tempeh

9.39 g*

Eggs

1.12 g*

FAT CONTENT
Tempeh

10.8 g*

Eggs

10.6g*

PROTEIN CONTENT
Tempeh

18.5 g*

Eggs

12.6 g*

CALCIUM CONTENT
Tempeh

111  mg*

Eggs

50 mg*

FIBRE
Tempeh

4.7 g*

Eggs

0 g*

NUTRITIONAL DIVERSITY
Tempeh

Very Good

Eggs

Very Good

BEST TIME TO EAT
Tempeh

Morning or Noon

Eggs

Morning 

DIGESTIBILITY
Tempeh

Very Good

Eggs

Good

TEETH AND BONE HEALTH OUTCOME
Tempeh

Excellent

Eggs

Very Good

ALLERGY FRIENDLY
Tempeh

Excellent

Eggs

Average

ENVIRONMENTAL IMPACT
Tempeh

Positive

Eggs

Negative

VEGAN FRIENDLINESS
Tempeh

Yes

Eggs

No

VERSATILITY
Tempeh

Very Good

Eggs

Very Good
*Source: USDA; Quantity defined is 100 grams
What Are the Main Sources of Tempeh vs Eggs?
Tempeh is a traditional Indonesian dish which is made of fermented soybeans. It is prepared by adding a fungus based tempeh starter in presoaked, dehulled and boiled whole soybeans. 
Humans have been eating bird eggs since ages. However, most widely consumed eggs come from hen or chicken. I am using boiled chicken eggs here to compare it with tempeh. 
How Different is the Taste and Texture of Tempeh vs Eggs?
Tempeh has a unique earthy flavor which is quite close to cheese. Its mild taste allows you to play with many different flavors. It has a hard and crumbly texture. 
Eggs are plain and blend in taste, especially its white part. Egg yolk which is yellow in color has a salty flavor. It has a soft and smooth texture.  
What is the Suggested Quantity of Tempeh vs Eggs Per Day?
It is highly recommended to vegans and vegetarians to add tempeh to their regular diet. You can have up to ½ -1 cup of tempeh a day. 
Eggs are considered nutrient dense foods and you can easily have 50-100 grams of eggs every day. In terms of eggs, it is advisable to stick with this recommended quantity. 
Tempeh vs Eggs As A Low Calorie Options 
As mentioned in the table above, compared to eggs, tempeh has more calories. If you are looking for a low calorie food option then eggs will be a better pick for you. 
However, it is advisable to skip tempeh completely. Instead, reduce the quantity of tempeh according to your calories requirements. 
Tempeh or Eggs: Which Has Less Carbs?
There is a significant difference between the carbs of tempeh and eggs. Tempeh has much more carbohydrates than eggs. 
Although, when you are looking at carbs then you must look at the quality of it instead of quantity. Most of the carbs in tempeh come from fiber, which is considered as healthy carbs. 
What is the Fat Content of Tempeh vs Eggs?
Tempeh and eggs both contain a higher amount of fats. If you compare the quality of fat content then tempeh is a better choice. Tempeh is a soy product which is a good source of omega 3 and omega 6 which are considered heart healthy fats.
On the other hand, eggs are higher in cholesterol than tempeh. Cholesterol is considered as bad fat for you, hence you must limit your eggs consumption within the suggested quantity. 
Tempeh vs Eggs Protein: Which One is a Better Pick?
Human body needs protein for various functions including building and maintaining bones and muscles. It is crucial to include enough protein in your diet for your needs. 
Tempeh and eggs both have a rich amino acid profile which makes them complete protein. In terms of quantity, tempeh offers you more protein compared to the same amount of eggs. 
Is Tempeh Better Than Eggs in Terms of Calcium?
Calcium is an essential mineral for our body, though our body can't produce it by itself. We can have it through a calcium rich diet. 
Tempeh has almost double the calcium in eggs of the same quantity. Therefore, it is better to opt for tempeh over eggs for your calcium needs. 
Tempeh or Eggs: Which One Is a Fiber-Rich Source?
Our body requires dietary fiber for multiple functions including to maintain a healthy bowel movement and easy digestion. 
You will be surprised to know that animal based products don't have natural dietary fiber. On the contrary, plant based foods are rich sources of fiber. Hence, it is better to opt for tempeh for fiber. 
Tempeh vs Eggs Nutrition: How Diverse Are They?
We have already discussed the macronutrients of tempeh and eggs. To compare their nutritional diversity, micronutrients are also equally substantial. 
Eggs have higher amounts of vitamin  A, vitamin D and vitamin E, whereas tempeh has more niacin. They both have the same amount of vitamin K. In terms of minerals, tempeh contains more potassium, calcium and iron whereas eggs are rich in phosphorus and zinc. 
This proves that both of them have almost the same micronutrient profile. However, since tempeh is a fermented food and it is loaded with many healthy bacteria. This gives it an advantage over eggs. 
What Is the Apt Time to Have Tempeh vs Eggs?
If a food is high on calories and fat it is always advisable to consume it either in the morning or in the afternoon. This is because, body will get enough time to digest it. 
Since tempeh and eggs both are nutrient dense foods, it is better to have them in the morning as your breakfast. 
Tempeh or Eggs: Better for Gut Health
Tempeh is a fermented food with lots of fiber. These two qualities make tempeh a superfood for your guts. 
On the other hand, eggs don't contain fiber and contain cholesterol. Hence, the body needs a longer time to digest eggs. This duration further increases if you have a sedentary lifestyle. I will suggest avoiding eggs in such cases. 
How Tempeh vs Eggs Affect Your Oral and Bone Health?
For healthy teeth and strong bones calcium, protein and vitamin D are the three most essential nutrients. Tempeh and eggs both are complete proteins which makes them beneficial for oral and bone health. 
Tempeh is a richer source of calcium whereas eggs contain more vitamin D. Eggs also have more phosphorus and copper which are oral friendly minerals. This means they both are almost equally rewarding. 
Tempeh or Eggs: Less Likely to Cause Allergy
Egg allergy is one of the most common allergies especially in children. Soybeans and soy products can also cause allergies. However, soy allergy is less common than egg allergy. 
In case you are allergic to soybeans then you can choose chickpeas, seeds or grain tempeh instead of soy tempeh. 
Is Tempeh Better Than Eggs for the Environment?
Plant based foods are sustainable compared to animal based products. Tempeh is a plant based food which needs less water compared to egg production. Soybeans also have a lower carbon footprint than livestock farming. 
However, in case you can't stop eating eggs then opting for eggs from free-range chicken is a better eco-friendly choice. 
Tempeh or Eggs: A Vegan Friendly Option
Veganism doesn't allow the use of any kind of animal based product either for eating or for other daily necessities. It is a rapidly growing food trend worldwide, due to that demand for plant based foods also increasing. 
Since tempeh is made of soybeans, it can easily become a part of a vegan platter. It is an excellent meat substitute due to its chewy texture. 
Tempeh or Eggs: Which One is More Versatile?
Tempeh and eggs both can be consumed in many different ways. There are various ways to eat them directly and they can be part of many other recipes. 
By adding tempeh or eggs, you can make any of your simple dishes more tasty and healthy. Here comes a similarity between tempeh and eggs, always eat them after cooking. There are many methods to cook them such as boiling or frying etc. 
In the end, I will suggest that in the dilemma of tempeh vs eggs, choose the one which suits your needs, allergies and preferences. 
I personally believe that tempeh and eggs both have their own advantages and if you don't have any diet restrictions then add both of them to your regular diet.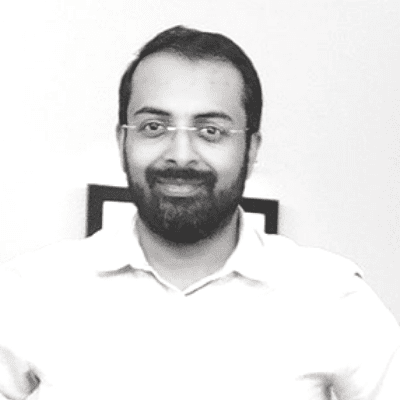 Hi! I'm Integrated Nutrition Coach Rohit Panwar. I hold twin Certifications from IIN, New York & SAFM, Massachusetts. I am a passionate vocalist of holistic lifestyle and have fully committed the past several years to educate & empower people towards their wellbeing. Despite a successful yet hectic corporate stint of 21+ years, I have prioritised nutriment in my life. I truly hope my personal journey from illness to wellness helps everybody reading this forge their own path.