If you look closely at the labels of the store-bought plant milks, you will realize that most of them contain oil. So, is there any vegan milk that can be made without oil? 
Yes, you can make plant-based milks without oil as well. In this blog, I am listing out the best milks that can be made without adding oils and with simple ingredients. 
PEOPLE ALSO READ
| What Vegan Milks Can Be Made at Home? | 
Vegan Milk that Can be Made Without Oil | 12 Best Picks 
There are only a few options in the market when it comes to finding oil free vegan milks. So, for your convenience, I have listed out the best ones that can be made without oil. 
1. Almond Milk 
Almond milk is undoubtedly among the most popular plant milk out there. Although low in protein, it is rich in many other nutrients like vitamin E and antioxidants.
Almond milk is readily available but the commercial versions may contain oils and preservatives. You can easily make it at home by simply blending all the ingredients together.
2. Soy Milk 
Soy milk has been around for ages. Soy milk is rich in protein and thus very similar to cow's milk when it comes to nutrition. It is also ideal for cooking as it is stable at high temperatures. 
Soy milk can be prepared in a number of ways – cooking or using soaked soybeans. Most of the homemade recipes do not require you to use oil.
3. Cashew Milk
Cashew milk is one of the creamiest in the plant milk family. Rich in a variety of nutrients including zinc, potassium, magnesium and phosphorus. It also contains a fair amount of good fat. 
Since cashews blend in so well with the water, the final cashew milk is creamy without having to add any emulsifier like oil. So, you get the richness without any extra oil addition. 
4. Macadamia Milk
Macadamia milk is relatively new in the market but is gaining fans (including me) quickly. Macadamia nuts contain good fats like omega 3 and omega 6 and thus the milk you get by milking these nuts turns creamy. And you don't need to add any oil. 
Macadamia milk is very versatile in its usage and can be used in many recipes. The only downside is that macadamia milk tends to be more expensive than other nut milks. 
5. Oat Milk 
Oat milk is a neutral tasting, slightly sweet non-dairy, nut-free and soy-free milk option for vegans. It is rich in fibre and helps with maintaining a healthy gut. 
While it is easily available, you can make your own oat milk at home with just two ingredients – oats and water. Oil is not required to make your own perfectly delicious serving of oat milk. 
6. Banana Milk 
Banana is mostly enjoyed as fruit but can also be used to make frugal alternative milk. Rich in potassium and fibre, bananas are suitable for consumption for most people. 
The texture of banana is such that it does not require you to add any emulsifier. Blending it with water would suffice and will give you a creamy milk that you can add to your smoothies and cereal. 
7. Peanut Milk
Peanut milk is one of the most nutritious plant milks. It is rich in vitamins, proteins, fats and fibre. Peanut milk is also very versatile and can be used for a lot of things including baking and cooking
Peanut milk can be made using raw or roasted peanuts. While a lot of people like to add a bit of oil to the mixture, you can totally make peanut milk without it.
8. Hazelnut Milk 
Another luscious plant based milk that can be made without oil is hazelnut milk. Hazelnut are rich in vitamin E, good fat, fibre and protein. These nutrients are passed on when you make milk 
Hazelnut milk is delicious, creamy and rich. It is also quite thick and goes very well in dishes that require creaminess. The only downside is that hazelnuts tend to be expensive and are not that easily available.
9. Coconut Milk
Coconut milk is creamy and sweet in flavour and high in nutrition. It contains a high amount of good fat and is also known to have anti-inflammatory, anti fungal, and anti- bacterial properties. 
People have been making coconut milk at home for years. It is an important part of Asian cuisine and can be made at home without adding anything other than water. 
10. Hemp Milk 
Hemp milk is all the rage right now and for the right reasons. Hemp milk is rich in many essential nutrients including healthy fats, vitamins and minerals. It is also allergy friendly and environmentally sustainable.
Hemp milk can be made with 2 ingredients – hemp seeds and water. This earthy and nutty milk can be a good replacement for cow's milk in coffee, tea, cereal, smoothies, etc, 
11. Rice Milk 
Although not very rich in nutrients, rice milk is a good option for people with food allergies. It has no nut, soy, dairy or gluten which makes it one of the most allergy friendly plant milks. 
Rice milk can be easily made without using oil. It has a thin texture and a very subtle sweet flavour. It can thus be added to a variety of recipes -sweet or savoury. 
12. Flax Milk 
Flax seeds are nutrient rich and a great source of omega 3 fatty acids – the good fats. Although flax milk is increasingly becoming available, most brands use some sort of emulsifier or stabiliser to maintain consistency. This is why it's best to make it at home without oil.  
Flax milk can be consumed as such. It is also a great option for your coffee and morning bowl of cereal. 
13. Quinoa Milk 
Quinoa, a super grain, is used in a variety of healthy preparations. It can also be used as nutritional alt milk. Rich in protein and fiber, among other nutrients, this can be a great replacement for dairy. 
You can make quinoa milk at home using just quinoa and water. Although you can choose between using raw or cooked quinoa, but I would suggest using the latter for better taste. 
These were some of the best options for vegan milk that can be made without oil. In case, you have tried others, I would love to know in the comment section below. 
Frequently Asked Questions About Vegan Milk That Can Be Made Without Oil 
Does plant milk have oil in it?
Ans. Most commercially available vegan milks have some kind of oil in it. Oil acts as an emulsifier and gives the milk its texture. 
Can you make plant milk without oil?
Ans. Yes, it is possible to make alt milks at home without using any kind of oil.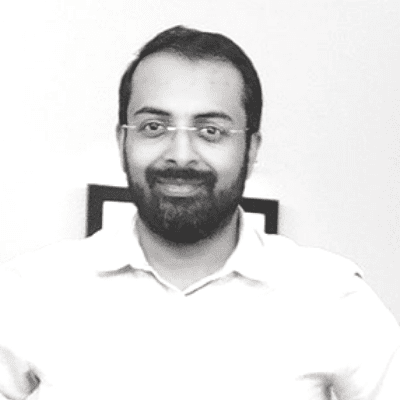 Hi! I'm Integrated Nutrition Coach Rohit Panwar. I hold twin Certifications from IIN, New York & SAFM, Massachusetts. I am a passionate vocalist of holistic lifestyle and have fully committed the past several years to educate & empower people towards their wellbeing. Despite a successful yet hectic corporate stint of 21+ years, I have prioritised nutriment in my life. I truly hope my personal journey from illness to wellness helps everybody reading this forge their own path.