Humans have been using a few dairy products for centuries. However, some confusion about which one's superior between the likes of yogurt vs milk still exist.
"Is milk better than yogurt?" This constant query motivated me to write this article. As a nutritionist, I list down all the information about them. I aim that it will help you to pick the one which meets your needs. 
A Comparative Glance at Yogurt vs Milk to Help You Choose Better
Let's compare yogurt vs milk nutrition, benefits and more –
BASE INGREDIENTS
Yogurt

Milk & Culture

Milk

Milk

TASTE
Yogurt

Sweet & Sour

Milk

Sweet

DAILY INTAKE
Yogurt

1-2 cups

Milk

1-2 cups

CALORIES
Yogurt

149*

Milk

156*

CARBOHYDRATES
Yogurt

11.4 g*

Milk

12 g*

FAT CONTENT
Yogurt

8 g*

Milk

7.81 g*

PROTEIN CONTENT
Yogurt

8.5 g*

Milk

8 g*

CALCIUM CONTENT
Yogurt

296 mg*

Milk

300 mg*

RECOMMENDED TIME
Yogurt

Morning or Noon

Milk

Morning or Night

ENVIRONMENTAL IMPACT
Yogurt

Negative

Milk

Negative

VEGAN FRIENDLINESS
Yogurt

No

Milk

No

ORAL HEALTH OUTCOME
Yogurt

 Very Good 

Milk

 Very Good

BONE HEALTH OUTCOME
Yogurt

Good

Milk

 Excellent

TUMMY HEALTH OUTCOME
Yogurt

Very Good

Milk

 Good

VERSATILITY
Yogurt

Very Good

Milk

Excellent
*Source: USDA; Quantity defined is 1 cup
Yogurt vs Milk: Know the Base Difference in Production
Yogurt originated in Western Asia and the Middle East. It is made by adding yogurt culture to warm milk. This yogurt culture is full of good bacteria. You can easily get it from any market. 
Milk is a liquid produced by mammals such as cows, goats, buffalo and sheep, etc. However, cow's milk is most consumed by humans. So, I am comparing pasteurized whole cow's milk with the yogurt that is made of it. 
Which Will Stimulate Your Taste Buds: Yogurt or Milk?
Yogurt and milk both have totally different tastes and textures. Milk has a good quantity of lactose which gives it a sweet flavor. It has a silky and thin consistency. 
On the contrary, culture in yogurt and fermentation gives it a mild tangy taste. It has a thick consistency compared to milk. Most people like to add some flavors to top of their yogurt to balance its acidic flavor. 
Can You Have the Same Quantity of Yogurt and Milk Everyday?
 The American Heart Association recommends 3 servings of dairy. You can add 1 cup of milk and yogurt to your daily routine. Sometimes you can have up to 2 cups, depending on your needs. 
Yogurt has cooling properties which makes it a better choice for summers. Whereas, a warm cup of milk is preferable in winters. 
How Do Milk & Yogurt Fare Against Buttermilk, A Popular Dairy Beverage?
Better for Lower Calorie Intake: Yogurt or Milk
Yogurt contains less calories compared to milk. However, this difference is quite negligible. You can say that they both have almost the same amount of calories. 
Whole milk and yogurt made out of it have more calories in comparison to low fat milk and its yogurt. That's the reason that many people opt for lot-fat milk instead of whole.
If you are an active person then whole milk and its yogurt is a good choice for you. 
Yogurt vs Milk: Which Has More Carbs?
Carbs work as the fuel for the body. Your body needs carbs to function optimally. Each person's carbs requirements can be different depending on many factors such as age, gender and activities. 
Milk has a little more carbs in it compared to yogurt. Milk and yogurt carbs are absorbed slowly in the digestive system. They don't spike sugar levels, unless they are added with artificial flavors and sweetners.
Which Is Better for Fitness: Yogurt or Milk?
It is common to avoid fat in order to get fit. However, not all kinds of fats are harmful for you. In fact, your body needs fats to absorb nutrients, to stay warm and many other functions.
Milk and natural unflavoured milk products is naturally very low in bad trans fats. In comparison, milk contains a little less fat than yogurt. However, that may vary from one brand to another. 
Comparing the Yogurt vs Milk Protein Content 
Proteins are essential macronutrients for your body. The body can't make the required proteins all by itself. Hence, you should add protein enriched food or beverages in your diet. 
Dairy products are excellent sources of protein. In comparison to milk, yogurt might be a slightly better choice to get more protein.
However, it is important here to distinguish between yogurt and Greek yogurt. Greek yogurt, a strained version of yogurt is a thicker product and has much higher protein than regular yogurt. 
Which One Will Give You More Calcium: Yogurt or Milk?
In the case of calcium in yogurt vs milk, milk wins with a slight margin. Practically, the difference so less that you can choose either of them for your calcium requirements. 
Calcium is an essential mineral for the body. Each age group needs a different amount of calcium.
Children aged 9 to 18, pregnant and postmenopausal women require it most. They must take care of their diet to get enough calcium. 
Best Time of the Day to Consume Yogurt Vs Milk
Yogurt can be consumed either in the morning or in the afternoon. You can make yogurt based fruit smoothies to give a nutritious start to your day. It also goes well with muesli and rolled oats.
Make your lunch more refreshing by consuming yogurt drinks or a yogurt based salad dressing. 
Milk is a good choice for breakfast cereal, milkshake or coffee. Milk also helps you to sleep better. You can have a cup of warm milk before going to bed. 
Yogurt vs Milk: What to Choose for a Better Environment?
Your food not only affects your health but also to the environment. Animal based foods including dairy and poultry have higher greenhouse gas emission compared to plant based foods. 
Although dairy is a better option compared to meat, it still uses a lot of natural resources such as water and land. You can choose your local family dairy to make your dairy consumption sustainable. 
Can Vegan People Have Yogurt or Milk?
Veganism is a way of living which has become popular in recent times. Veganism states that animal based products, either edible or non-edible, are not allowed. 
Yogurt and milk are animal based products, thus not consumed by vegan people. For them a variety of plant based milk and yogurt options are available in the market nowadays.  
Is Milk Better Than Yogurt for Your Oral Health?
Both milk and yogurt are good sources of calcium and phosphorus. Both these minerals are helpful in protecting gums and teeth. 
Besides that, yogurt also has good bacteria which prevents bad bacteria growth in the mouth.
If you are buying packed yogurt, you should instead opt for the plain one. High sugar content in packed flavorful yogurt can harm your teeth. 
What to Pick for Bone Health: Yogurt or Milk?
Calcium, vitamin D and protein are the three main nutrients for bone building, maintaining and repairing. Dairy products contain calcium and proteins naturally, while commercially packed dairy is fortified with vitamin D. 
Since yogurt and milk both have almost the same amount of calcium and protein, they both are equally good for your bone health. 
Yogurt vs Milk: Which One Is More Gut Friendly?
When we talk about the stomach, yogurt is a better choice compared to milk. Yogurt is a fermented drink which is easy to digest. 
New parents are confused about yogurt vs milk for toddlers. I would like to say that yogurt is good for all stomachs – little or big. 
The protein in yogurt is much easier to digest by tiny tummies compared to milk. You must opt for whole milk, homemade and plain yogurt for them. You can start giving them yogurt starting from the age of 4 months.
Which Complements More Recipes: Yogurt or Milk?
Yogurt and milk both have many versatile uses in the kitchen. Their mild taste goes very well with many sweet and savory options. Shakes, smoothies, desserts, cakes, cookies, and curries are a few examples of them. 
Both these dairy products are part of many cultural and traditional foods throughout the world. Some cuisines such as Indian, South East Asian, Mediterranean etc. are incomplete without yogurt and milk.  
However, I found that yogurt has some limitations in boiling. It curdles when you boil it or add to a hot recipe. You have to be conscious and stir it continuously while boiling it. 
Milk or Yogurt: More Allergy Friendly?
Yogurt vs milk allergy is another dilemma related to these two dairy products. Many people have milk allergies. It is a very known allergy throughout the world.
However, yogurt allergies are not widely known. Yes, you can be allergic to yogurt too. Some people's bodies can't accept live bacteria in fermented drinks. 
I would also like to mention lactose intolerance yogurt vs milk. Compared to milk, yogurt has less lactose. Hence you can have yogurt, if you are intolerant to lactose. 
In a war of yogurt vs milk, follow your gut or your heart or your taste buds. I hope my post helped you to make up your mind to pick a side. Thanks for reading through!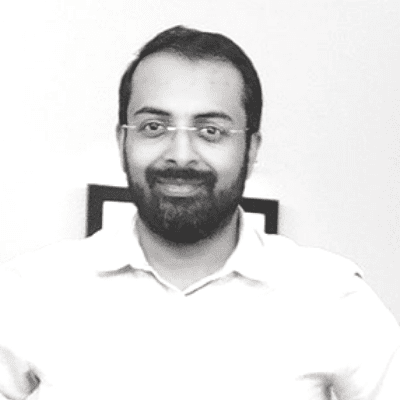 Hi! I'm Integrated Nutrition Coach Rohit Panwar. I hold twin Certifications from IIN, New York & SAFM, Massachusetts. I am a passionate vocalist of holistic lifestyle and have fully committed the past several years to educate & empower people towards their wellbeing. Despite a successful yet hectic corporate stint of 21+ years, I have prioritised nutriment in my life. I truly hope my personal journey from illness to wellness helps everybody reading this forge their own path.