Kefir Vs Lassi, if you are difficulty choosing between the two, this is the blog post you need.
I will be taking you through the differences between kefir and lassi. Knowing this will help you make an informed choice between the two drinks.  
PEOPLE ALSO READ
| Kefir versus Curd – Are They The Same? | 
Kefir Vs Lassi: How Are They Different Or Same? 
Before we get into the detailed analysis of kefir vs lassi differences and similarities, let us take a quick look at the nutritional and outcome metrics for the two- 
BASE INGREDIENTS
Kefir

Milk & Kefir Grains

Lassi

Yogurt/ Curd & Water

TASTE
Kefir

Sour & Creamy

Lassi

Salted or Sweet

DAILY INTAKE
Kefir

1 Cup

Lassi

1 Cup

CALORIES
Kefir

168*

Lassi

165*

CARBOHYDRATES
Kefir

11 g*

Lassi

10 g*

FAT CONTENT
Kefir

10 g*

Lassi

10 g*

PROTEIN CONTENT
Kefir

10 g*

Lassi

9.3 g*

CALCIUM CONTENT
Kefir

410 mg*

Lassi

278 mg*

RECOMMENDED TIME
Kefir

Morning or Noon

Lassi

Morning or Noon

ENVIRONMENTAL IMPACT
Kefir

Negative

Lassi

Negative

VEGAN FRIENDLINESS
Kefir

No

Lassi

No

ORAL HEALTH OUTCOME
Kefir

Excellent

Lassi

Very Good

BONE HEALTH OUTCOME
Kefir

Excellent

Lassi

Very Good

TUMMY HEALTH OUTCOME
Kefir

Excellent

Lassi

Very Good

BODY HYDRATION EFFECT
Kefir

Very Good

Lassi

Very Good

VERSATILITY
Kefir

Very Good

Lassi

Very Good
*Source: USDA; Quantity defined is 1 cup
With this information as the base, let us take a closer look at the difference between kefir and lassi –  
What Goes Into Making Kefir Vs Lassi?
Kefir originated in the North Caucasus region of Eastern Europe, This drink is made by fermenting milk with kefir grains, a combination of bacteria and yeast. Traditionally, cow milk is used, but you can also use buffalo, goat or sheep's milk.  
Lassi on the other hand is a drink that has its origin in the Indian subcontinent. It is made by blending curd or yogurt with water. Once a uniform consistency is achieved, sweet or savoury flavors are added to it. 
How Does the Taste & Texture of Kefir Differ From Lassi?
Kefir has a tangy, sour, and slightly yeasty taste. Texture wise, kefir is thicker and creamier than regular milk. It is also slightly effervescent due to the carbon dioxide produced during fermentation. 
The taste of Laassi is comparatively less tangy. Lassi tastes sweet or a bit salty depending on what you add to it. It has a smooth and creamy consistency. The thickness depends on the amount of water added. 
How Much Of Kefir Vs Lassi Can You Have In A Day?
Although both kefir and lassi are nutrient rich foods, they must be consumed in moderation so that you attain optimum benefits. 
As a nutritionist, I recommend drinking 1-2 cups of lassi or kefir  per day, as a part of a balanced diet. However,  make sure you consume unsweetened versions to  avoid consuming too much sugar. 
Which is More Calorie Dense: Kefir or Lassi?
Traditionally, kefir and lassi are both made using whole milk. Therefore, they are both high in calories. However, you can use low fat milk or skim milk to make them if you wish to limit your calorie consumption. 
The flavoured and sweetened versions  of kefir and lassi might have more calories owing to the added sugar. 
Which Has Lower Carb Content: Kefir or Lassi 
Since kefir and lassi are both end products of fermentation, they are lower in carbs when compared to whole milk. 
Fermentation converts much of the lactose in the milk into lactic acid which reduces the carb content. Unsweetened kefir and lassi are however, higher in carbs than the plain versions.   
Which Has a Lesser Fat Content: Kefir or Lassi?
The exact fat content in kefir and lassi vary depending on the brand and type of milk used for each product. So, make sure you check the nutritional labels before buying. 
Lassi and kefir both are moderately high in fat. If you want lower fat content you can choose products made with low fat milk.  
Kefir or Lassi: The Drink Richer in Protein? 
Both lassi and kefir being dairy products are good sources of high quality protein. If you're looking to increase your protein intake, both these products are good choices.
Kefir and lassi both have almost the same amount of protein. You can pick any one you like based on your taste. 
Which One Has More Calcium: Kefir or Lassi?
As is visible in the table above, kefir has higher calcium content than lassi. Calcium is an important nutrient that plays a key role in bone health and many other functions.   
Lassi, although high in calcium, is comparatively less calcium dense than kefir. If calcium is your priority, kefir is definitely the better option. 
What is the Best Time to Consume Kefir Vs lassi?
You can consume lassi and kefir at any time depending on your preferences and needs. I generally advise my clients and readers to consume it before sundown. 
As per ayurveda, the ancient Indian Medicine science, fermented dairy products should be avoided at night. 
Can There Be a Vegan Lassi or Vegan Buttermilk?
The original versions of kefir and lassi are made using dairy. This means that they are not vegan friendly. 
However, you can make kefir with plant based milks, water, coconut water and even juices. Similarly lassi can be made using plant based yogurt or curd. 
Which is Better for the Environment: Lassi Or Kefir?
Dairy-based products are not good for the planet. This makes both kefir and lassi environmentally unsustainable choices. 
Non-dairy kefir and lassi however, are both more sustainable options.
Acidophilus Milk Vs Kefir: Better for Oral Health
Lassi and kefir can both be beneficial for your overall oral health. This is because they are rich in calcium and probiotics. Calcium plays an important role in maintaining strong teeth enamel.
Probiotics, or beneficial bacteria play a role in supporting oral health. Kefir has an advantage in this regard due to its higher probiotic content.
Lassi Vs Kefir: Better For Your Bones
Kefir and lassi can both be a boost to your bone health. Being dairy products, they are both rich in calcium which is important for bone health. 
Apart from calcium, dairy products including kefir and lassi are also rich in phosphorus. Phosphorus is important for calcium absorption.   
Which Is Better For Your Tummy Health:Kefir or Lassi?
Kefir and lassi can be beneficial for digestive health because they are rich in probiotics or good bacteria. These bacteria help support a healthy gut microbiome by aiding in digestion and boosting overall immunity to fight infections. 
Kefir has a more positive impact on digestive health than lassi. This is because Kefir  has a wider variety of beneficial bacteria strains. 
Which Is Better For Hydration:  Acidophilus Milk Or Kefir? 
Since both lassi and kefir have a high water content, they can give a boost to hydration.
However, make sure you choose the unflavoured and unsweetened versions for maximum benefits. 
Acidophilus Milk Vs Kefir: The More Versatile Drink?
Kefir is a versatile ingredient that can be used in a number of ways. You can drink it as such or use it as a base for a number of recipes such as smoothies, salad dressings, and dips. 
Lassi can also be used in a number of ways. You can consume it with sweet or davoury add ins or use them in recipes. 
So, both lassi and kefir are nutritional drinks that can be consumed on a regular basis. The choice between the two boils down to your personal preferences, availability and needs.  
I would love to know which is your preferred probiotic drink in the comment section below.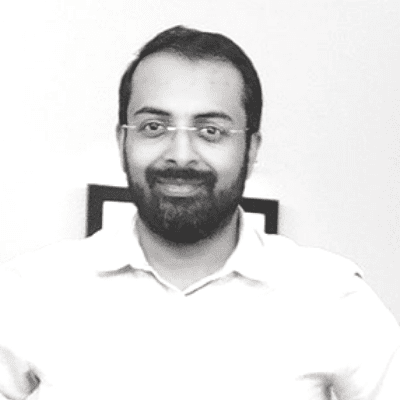 Hi! I'm Integrated Nutrition Coach Rohit Panwar. I hold twin Certifications from IIN, New York & SAFM, Massachusetts. I am a passionate vocalist of holistic lifestyle and have fully committed the past several years to educate & empower people towards their wellbeing. Despite a successful yet hectic corporate stint of 21+ years, I have prioritised nutriment in my life. I truly hope my personal journey from illness to wellness helps everybody reading this forge their own path.