Silken tofu can be easily added to any meal of the day, however, most people are unsure of how to use it in the morning. As a nutritionist, I'm sharing here my all-time favorite silken tofu breakfast ideas. 
Silken or soft tofu can be used in many different ways. Get the best ideas to add it to your morning routine with my silken tofu breakfast recipes. 
17 Delicious Silken Tofu Breakfast Ideas for a Healthful Start to the Day
Let's jump straight into silken tofu breakfast ideas which will keep you active and energized throughout the day:   
1.
Silken Tofu Cheela: A Delectable Savory Pancake from India 🌱
Cheela is a type of pancake which is made of chickpea flour. This nutrient rich breakfast recipe can be prepared in many different ways. 
Add silken tofu in the flour to make a smooth batter for the Cheela. You can add your choice of vegetables like carrots, onions, tomato etc. 
Serve this savory silken tofu breakfast option with coriander dip also known as green Chutney. 
2.
Scramble Tofu : Quick Savory Silken Tofu Breakfast🌱
This is one of the most simple and easy silken tofu breakfast ideas. It is a perfect substitute for egg scramble for vegetarians and vegans. 
Take oil in the pan and add chopped garlic, onion, green onion, finely chopped cabbage and carrot. Saute them for 2-3 minutes. Scrambled silken tofu with a fork and add in the pan. Sprinkle salt and pepper to enhance the flavor.
3.
Silken Tofu Pancakes: A Delicious Treat to Begin the Day🌱
Pancakes are one of the most popular breakfast options. This delectable treat can be prepared in many different ways. 
For this silken tofu pancake, replace tofu with milk or buttermilk in the batter. It will give extra softness to pancakes. This is also an incredible way to make vegan pancakes. Spread the batter on the pan for scrumptious silken tofu breakfast. 
4.
Omelet With Tofu Filling: A Protein Packed Morning Meal
Omelets are also another famous breakfast choice throughout the world. You can make your omelets more nutrient rich by adding scrambled silken tofu as the filling. 
For it, prepare scrambled tofu first or you can use leftovers. Make an omelet and fill scrambled tofu on one side. Fold the omelet half and enjoy it straight or with your choice of dips. 
5.
Avocado & Tofu Guacamole: One of Easiest Silken Tofu Vegan Breakfast Recipes🌱
Silken tofu's silky texture makes  it the best kind of tofu for dips. For tofu guacamole blend tofu, avocado and together to get a smooth texture. Add herbs like rosemary, garlic powder etc. for flavors. 
In the end sprinkle chopped red onion, lemon juice, crushed walnuts and cilantro to add freshness, crunch and nutrients. You can use it as a spread for your morning toast or have it as a vegetable dip. 
6.
Silken Tofu Chocolate Pudding: A Vegan Dessert for Breakfast🌱
Believe me you won't feel guilty while having this protein packed nutritious dessert as the first thing in the morning. 
You need to prepare it the previous night so that it can set. Mix silken tofu, melted chocolate, cocoa powder, maple or agave syrup and a pinch of salt. You can replace maple and agave syrup by coconut sugar or jaggery.
Using Other Nutritious Ingredients in Your Morning Meal
| Using Quinoa for Breakfast |
| Using Chickpeas for Breakfast |
7.
Creamy Green Smoothie: Easy to Prepare Silken Tofu Breakfast Ideas🌱
Smoothies are one of the easiest and fastest ways to grab all the nutrients in one go. Silken tofu has a relatively neutral taste which makes it a perfect base ingredient for smoothies. 
To make a green silken tofu smoothie, you need to blend tofu, baby spinach, kiwi, pineapple, dates and peanut butter.
 If you like a bit more sweet smoothie then add any natural sweetener like coconut sugar, jaggery powder etc. 
8.
Silken Tofu Hummus: High Protein Breakfast Spread for Sandwiches🌱
This is one of the simplest silken tofu vegan breakfast recipes. Hummus is an essential dip in my refrigerator. Silken tofu takes its texture and richness to a next level. 
Blend boiled or canned chickpea with silken tofu, 1-2 garlic pods, cilantro and lots of olive oil. Spread this mouthwatering spread on your sandwiches or toasts to make them more nutritious.   
9.
Vegan French Toast: One of My Choicest Silken Tofu Vegan Breakfast Recipes🌱
This vegan French toast is a super easy silken tofu breakfast recipe. Just like the original french toast, this is also incredibly delicious.
For this recipe, choose a thicker bread slice.  Mix silken tofu, black salt, rice flour, nutmeg and cinnamon powder, sugar, vanilla and almond milk in a high speed blender. Dip the slices in this mix and fry both the sides until crisp. 
10.
Vegan Omelet With Mushroom & Spinach: A Wholesome Savory Silken Tofu Breakfast🌱
This soft vegan omelet is easy and quick to make. Put silken tofu, chickpea flour, garlic, black salt, nutritional yeast, turmeric powder in the food processor for a lump free mix. 
Heat the pan and pour ½ cup of batter. Once cooked on both sides, add premade filling of mushroom and spinach. Fold the omelet and serve hot with any dip or just plain is also enough. 
11.
Banana Smoothie: One of Simplest Silken Tofu Breakfast Ideas
This easy to make silken tofu breakfast smoothie needs minimum ingredients. Combine silken tofu, frozen bananas, cinnamon powder, vanilla and soy milk. 
Blitz them on a high speed blender for a smooth consistency. Add pumpkin seeds, sunflower seeds and walnuts for a crunch and more nutrients. 
12.
Spiced Tofu: Fastest Silken Tofu Vegan Breakfast Recipe🌱
This recipe can be prepared just in 5 minutes, which suits your busy mornings. It can be served chilled or hot, the way you prefer.
To prepare it, draw the excess moisture from silken tofu through a paper towel and keep it aside. 
Meanwhile mix sugar, rice vinegar, sesame oil, toasted sesame seeds and green onions with soy sauce. Pour it on your delicate silken tofu and it is ready to indulge. 
13.
Overnight Oats With Silken Tofu: A Rich And Creamy Morning Bowl 🌱
You can do a lot of experiments with ingredients for overnight oats. For this silken tofu breakfast recipe, mix rolled oats with silken tofu and any natural sweetener in a jar and keep it in the fridge. 
Next morning feel free to play with your favorite flavors. You can add any nut butter, fruits, nuts and seeds to enhance its nutritional diversity. 
14.
Tofu Frittata: A Flavorful Savory Silken Tofu Breakfast🌱
This tofu and mushroom frittata is one of my favorite silken tofu breakfast ideas. Make a batter with almond flour, silken tofu, salt, turmeric, baking powder, lemon juice and water. 
Keep it aside and stir fried vegetables like onion, garlic, mushroom and spinach. Once done, mix the vegetables in the batter. Bake the mixture in the oven till golden brown in color. 
15.
Cocoa Muffins: Easy Dairy Free Silken Tofu Breakfast Treat
Silken tofu is an amazing alternative of milk for making muffins. This dairy free muffin recipe is quick to prepare and can be prepared in advance to save time in the morning. 
Use silken tofu without drawing for these muffins. Add egg, baking soda, cocoa, flour, powdered sugar, vegetable oil or melted butter and chocolate chips and mix them well. Pour the batter in a muffin dish and bake for 20 minutes. 
16.
Silken Tofu Salad: A Healthful Morning With Colorful Mix of Fruits & Veggies🌱
This silken tofu salad bowl is a perfect mix of nutrients and flavors. Be experiential about ingredients while making it. 
Cut cucumbers, cherry tomatoes, red onions, pineapple, kiwi, avocado and bell peppers in cubes and mix with silken tofu. Season it with lemon, soy sauce, salt, pepper and sesame oil. Sprinkle roasted sesame seeds in the end. 
17.
Vegan Asparagus Soup: A Rich Breakfast With Silken Tofu🌱
This dairy free, gluten free and egg free soup recipe is a perfect breakfast for cold winter mornings. Besides all these qualities, it is also super simple to prepare. 
Take vegan butter or vegetable oil and add garlic, onion, potato and asparagus. Then add silken tofu and vegetable broth. Once cooked, blend it for a creamy consistency. Serve with a few stir fried asparagus and tofu cubes. 
If you want to make your mornings nutritious and delicious effortlessly then silken tofu is a must try ingredient for you. 
These simple silken tofu breakfast ideas will help you to add more protein to your regular morning meals. 
If you have any questions regarding these recipes, feel free to write to me in the comment section.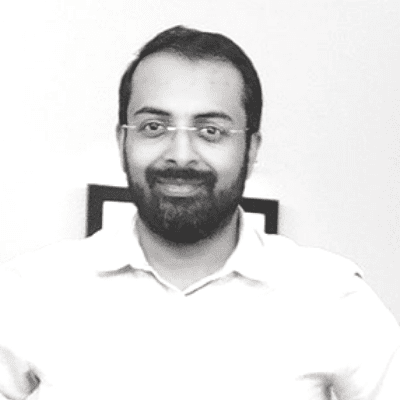 Hi! I'm Integrated Nutrition Coach Rohit Panwar. I hold twin Certifications from IIN, New York & SAFM, Massachusetts. I am a passionate vocalist of holistic lifestyle and have fully committed the past several years to educate & empower people towards their wellbeing. Despite a successful yet hectic corporate stint of 21+ years, I have prioritised nutriment in my life. I truly hope my personal journey from illness to wellness helps everybody reading this forge their own path.