Tofu vs eggs, wondering which one will work better for your needs and preferences. As a practising nutritionist, I will assist you to find a clear answer to this age-old dilemma. 
I will evaluate the benefits and nutrients of tofu and eggs to find the best one for you. Let's see how the two stack up against each other.
Tofu vs Eggs: How Different Are These Two Nutrient Dense Foods?
Before going in details, let's take a brief look at the different attributes of tofu vs eggs:
SOURCE
Tofu

Soy Beans

Eggs

Hens

TASTE AND TEXTURE
Tofu

Mild & Soft

Eggs

Rich & Savoury

RECOMMENDED QUANTITY
Tofu

100 grams

Eggs

1-2

CALORIES
Tofu

76*

Eggs

155*

CARBOHYDRATES
Tofu

1.1 g*

Eggs

1.9 g*

FAT CONTENT
Tofu

4.8 g*

Eggs

11 g*

PROTEIN CONTENT
Tofu

8 g*

Eggs

13 g*

CALCIUM CONTENT
Tofu

350 mg*

Eggs

50 mg*

ENVIRONMENTAL IMPACT
Tofu

Positive

Eggs

Average

NUTRITIONAL DIVERSITY
Tofu

Excellent

Eggs

Very Good

RECOMMENDED TIME
Tofu

Morning & Noon

Eggs

Morning 

DIGESTIBILITY
Tofu

Very Good

Eggs

Good

ORAL AND BONE HEALTH OUTCOME
Tofu

Very Good

Eggs

Very Good

ALLERGY FRIENDLINESS
Tofu

Good

Eggs

Average

VERSATILITY
Tofu

Excellent

Eggs

Very Good

VEGAN FRIENDLINESS
Tofu

Yes

Eggs

No
*Source: USDA; Quantity defined is 100 grams
What Are Sources of Tofu vs Eggs?
Tofu is coagulated soy milk which is produced from soybeans. It is also called bean curd and in different regions different coagulants are used to prepare it. 
Edible eggs mostly come from birds and have been used as a part of human diet for ages. Since the most widely consumed eggs come from hen, I have used the raw version for comparison purposes.
Tofu or Eggs: Which Is More Delectable?
Tofu doesn't have its own taste, therefore it goes well with many different flavors from sweet to savory. Its flavor is also affected by the types of coagulants. Nigari salt which is one of the most commonly used coagulates gives it a bitter flavor.  
Eggs are also neutral in taste however you may find the yolk slightly salty. Boiled or cooked eggs are soft to eat, which makes them a good option for all age groups.
Recommended Per Day Quantity of Tofu vs Eggs
Normally, you can have 4-5 servings of soy products a day. Based on that you can have 100-150 grams of tofu as your regular diet. On the other hand, a healthy person should limit their consumption to 1-2 eggs per day. 
However, you can increase your daily consumption of tofu and eggs depending on your activity levels, fitness goals, health condition, etc. 
How do Tofu & Eggs Fare Against Greek Yogurt?
Tofu vs Eggs Calories: Knowing the Difference
While comparing the calories of equal quantities of tofu and eggs, we find that whole eggs have a higher calorie content. Most of these calories come from the yolk.
You can avoid eating egg yolk and stick to egg whites reduce the calorie intake. Eating just egg whites will reduce your calorie intake to more than half.
So, if you are on a low calorie diet, stick to either egg whites or tofu.
Tofu or Eggs: Which Has Lower Carbs?
Body requires energy for any function and physical activity. Carbs or carbohydrates provide this energy to our bodies. However, instead of quantity, quality of carbs matters more. 
Both eggs and tofu are low in carbs. However between tofu and eggs, eggs have almost 60 percent less carbs.  So, if you are on a low carb diet, opting for egg  is a better option. 
Tofu or Eggs: Which Has Better Fat Profile?
As is evident from the table, tofu is much lower in fats as compared to eggs. If you are concerned about the fats, then tofu is a better pick for you. 
However I will recommend avoiding egg yolk instead of skipping eggs totally from your diet.  Egg yolk contains a majority of fat and cholesterol. 
How Much Tofu Equals One Egg for Protein?
Tofu and eggs are high in proteins, they are popular foods among fitness freaks. If you compare the equal quantities of tofu and eggs, you will notice a huge difference there.
One egg provides 6 grams of protein, for that you need to consume ½ cup of tofu.
Though before making a pick, also consider the higher level of fats and calories of eggs. If you are looking for a low calorie and low fat protein source then tofu or egg white is a better option. 
Tofu or Eggs: Which Contains More Calcium?
Calcium is a vital micronutrient for everyone. Though your calcium needs depend on various aspects such as age, gender etc. Children, pregnant and menopausal women required more calcium than other age groups.  
Speaking of tofu vs eggs, tofu contains significantly more calcium compared to eggs. If you have eggs in your diet then forget to add other calcium rich foods in your diet. 
Is Tofu Better Than Eggs for the Environment?
Compared to eggs, tofu is less taxing on the environment since it is a plant based food product. 
Tofu production needs less water compared to egg production. Soybeans also have a lower carbon footprint than livestock and poultry farming. 
All these reasons make tofu a more sustainable and eco-friendly choice compared to eggs. However, choosing eggs from free-range chicken can reduce its environmental impacts. 
Comparing the Variation of Tofu vs Eggs Nutrients
When comparing the macronutrients of eggs and tofu, it is difficult to find out which one is more nutrient rich. To find it out let's go through micronutrients, which consist of vitamins and minerals. 
Compared to eggs, tofu is a richer source of many minerals such as calcium, iron and manganese. On the other hand eggs are excellent sources of multiple vitamins including vitamin A, vitamin D and vitamin B2.
Eggs also contain higher amounts of minerals such as potassium, magnesium, phosphorus, copper, zinc etc. Hence, eggs are more nutritionally diverse than tofu. 
Ideal Time of the Day to Have Tofu vs Eggs
Both eggs and tofu provide you energy and keep you full for a longer time. Therefore the best time to consume them is in the morning. 
Being nutrient rich, they will give you the perfect start for the day. Since tofu is lower in carbs and fats, you can add it to your lunch or evening meal. 
Tofu vs Eggs: Which is Better for Your Gut Health?
Tofu is a plant based food and it contains fiber which makes digestion easy. On the other hand eggs don't have dietary fiber, hence the body requires more time to digest them. 
Besides there is no cholesterol in tofu but eggs contain cholesterol. It takes longer to digest cholesterol. Also, compared to animal based protein it is easy to digest  plant based protein. 
Tofu vs Eggs for Your Oral and Bone Health
Tofu and eggs are a source of complete protein which makes them beneficial for strong bones and teeth. 
Eggs might have lower calcium levels than tofu but they are high in phosphorus, an element that helps in building strong tooth enamel. Also, eggs are a rich source of vitamin D, which is essential for bone health. . 
Tofu or Eggs: Which Can Cause Allergic Reaction?
Compared to egg allergy, tofu allergy is least common. Allergic reactions in tofu and eggs are due to the proteins present in them. 
Egg allergy is very common in children. This is caused by the albumen in eggs, where the body's immune response can result in rashes and other skin conditions. 
Different Uses of Tofu vs Eggs In the Kitchen
Tofu goes very well with many vegan dishes like fried rice, noodles and curries. You can also eat it straight with soy or mustard sauce topping. Scrambled tofu is an excellent vegan substitute of scrambled egg. 
Eggs are commonly used for classic breakfast dishes like omelets, fried eggs, scrambled eggs, and frittatas.
They can be boiled and eaten with a simple seasoning of salt and pepper. Many cuisines also incorporate eggs in broths and curries. 
Tofu vs Eggs: Which Can Be Part of Vegan Platter?
Veganism is a growing food trend which doesn't include any animal based products. That means vegan people don't consume any dairy, poultry or meat products. 
Tofu is a plant based food, hence it can be part of a vegan diet whereas eggs can't be. Many vegan people substitute eggs with tofu.
In conclusion, both tofu and eggs have immense health benefits. I would say that if you don't have dietary or health restrictions then try to add both of them to get the benefits of both. 
If you have any further query regarding tofu vs eggs, write it in the comment section. I will do my best to answer it as soon as possible.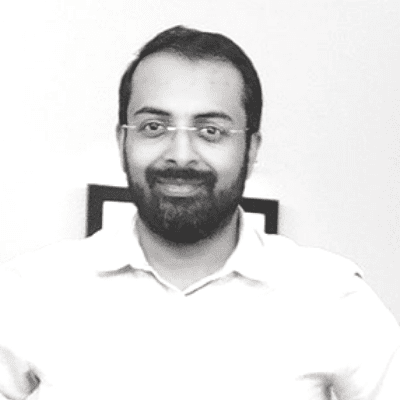 Hi! I'm Integrated Nutrition Coach Rohit Panwar. I hold twin Certifications from IIN, New York & SAFM, Massachusetts. I am a passionate vocalist of holistic lifestyle and have fully committed the past several years to educate & empower people towards their wellbeing. Despite a successful yet hectic corporate stint of 21+ years, I have prioritised nutriment in my life. I truly hope my personal journey from illness to wellness helps everybody reading this forge their own path.